"I'd say I'm boyishly girly – I love to keep it simple and effortless to a degree."
Your position at Free People…
Beauty + Wellness Assistant Buyer.
Describe your personal style…
I'd say I'm boyishly girly – I love to keep it simple and effortless to a degree. I feel my best when I'm wearing a feminine blouse paired with vintage denim and boots or tennis shoes. I keep my accessories minimal – always my layered gold necklaces, small gold hoops, dainty gold rings. The key for me is comfort.
Who is your style icon?
I'm inspired by European culture, and French women in particular. I love how perfectly messy yet put together they are. Everything is styled with such ease. Charlotte Gainsbourg has always been a favorite of mine.
What do you love about your job?
I feel so grateful to work in such a creative atmosphere with so many talented women. My favorite aspect of my job is the ability to introduce new, smaller brands to our customers and watching those brands grow. I also love being able to collaborate with so many different teams and brands — the sky is the limit!
What are your beauty + wellness necessities?
For beauty I am all about skincare and tend to keep it pretty simple in the makeup department. For skincare I use the same routine twice a day (morning & night). A few of my staples are Youth to The People Cleanser, P50, NOTO Botanics Deep Serum, Maya Chia Super Couple, and Pai Age Confidence Cream. For makeup I love this BB Cream by Lily Lolo that we are launching at the end of this month. Other staples for me are Eyeko Lash Alert Mascara, Eyeko Brow Game Strong, lilah b. Bronzer and RMS Lip2Cheek.
My wellness routine is fairly simple. My must have products are Vital Proteins Marine Collagen Sachets, which make your skin so glowy and clear and The Beauty Chef Cleanse Inner Beauty Powder, which helps with digestion and eliminates bloat.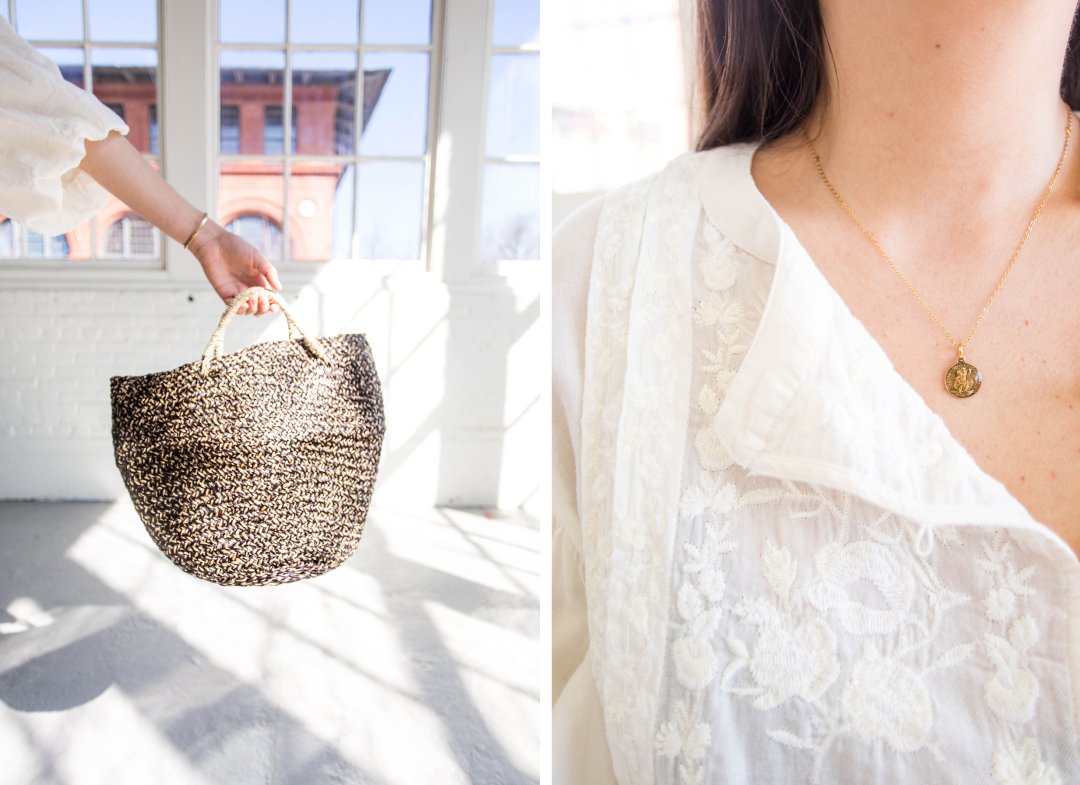 What do you do outside of Free People?
I love to travel, cook, and spend time with my loved ones and my dog, Alfie. My boyfriend splits time between Philly and Boston so we are always traveling and meeting up in different cities. I also love going to hear live music when I have the time.
One thing in your closet that you could not live without is
Vintage denim and my gold layered necklaces
Your spirit animal is…
My boyfriend once told me my spirit animal is a meerkat, I think that's pretty accurate. 😊
The soundtrack to your life…
I Got A Feelin' in My Body – Take 4 by Elvis Presley… Every time I hear it I want to dance.
What's in your freepeople.com shopping cart?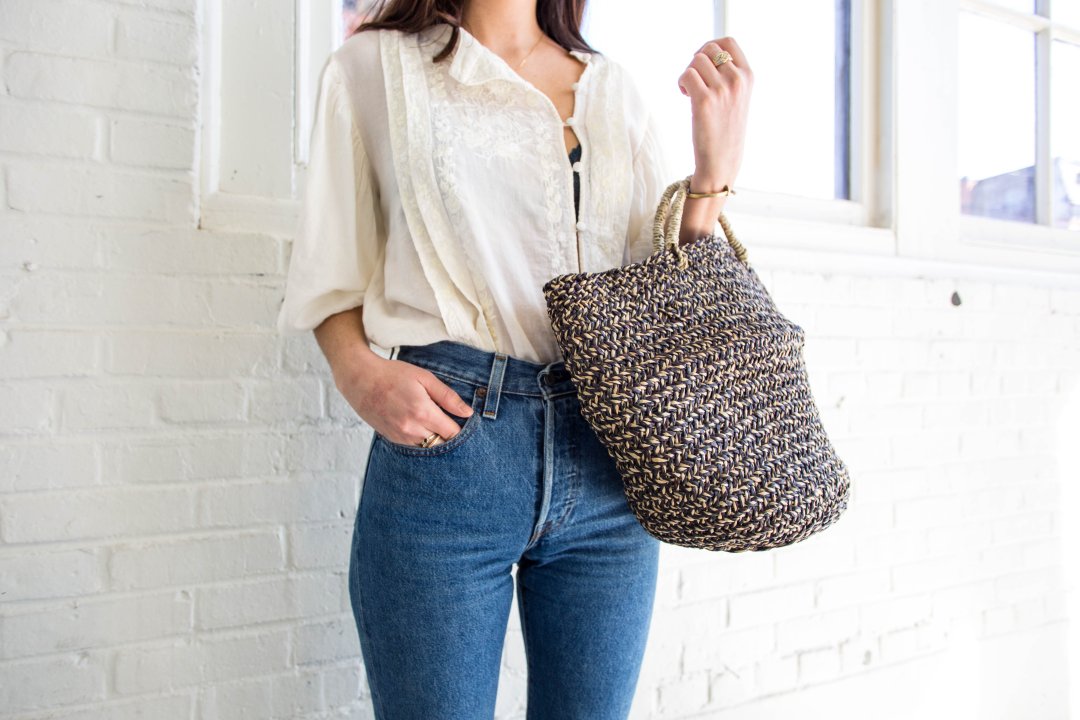 Follow Amanda on Instagram and shop her look today!
+ Loving Office Style? Meet more of the Home Office employees here!
Follow Taylor on Instagram.