As the weather starts warming up, nobody gives us better summer vibrations than Rhythm…
Join me as I chat with Rhythm's Women's Brand Manager, Daniella, about the history of the company and the styles we'll be wearing as soon as we hit the beach. 
Tell us about your role at Rhythm. What brought you to the brand, and how long have you worked there?
I lead the design, product development and marketing teams, all while working closely with our sales team to ensure we are creating innovative products matched with the highest standard of fit and quality.
From the initial design stage, right through production, and then the creative direction of marketing assets… I oversee all aspects of Rhythm Women's.
I have been with Rhythm for just over 4 years. Previously I was working for a corporate surf brand. Having worked there for 14 years, I was ready for a change and to be part of something new!
How did Rhythm get started, and what's the story behind the name?
Rhythm is a brand founded on change, drawing on influences from the worlds of surf, art, music, lifestyle. It launched on April 25th, 2003 (Anzac Day) by a few surfing creatives who saw a need for an alternate surf brand. Women's Swim was launched in 2014.
(FYI — Anzac Day is a national day of remembrance in Australia and New Zealand, and is commemorated by both countries on April 25 each year. It honours members of the Australian and New Zealand Army Corps (ANZAC) who fought at Gallipoli in Turkey during World War I.)
Favorite part about your job?
Ooooh, I love it all… But I would have to say my favorite is designing the swim collection and then directing our campaign shoots in incredibly dreamy destinations. It's so rewarding to see our designs come to life, and THEN seeing fellow beach lovers wearing it!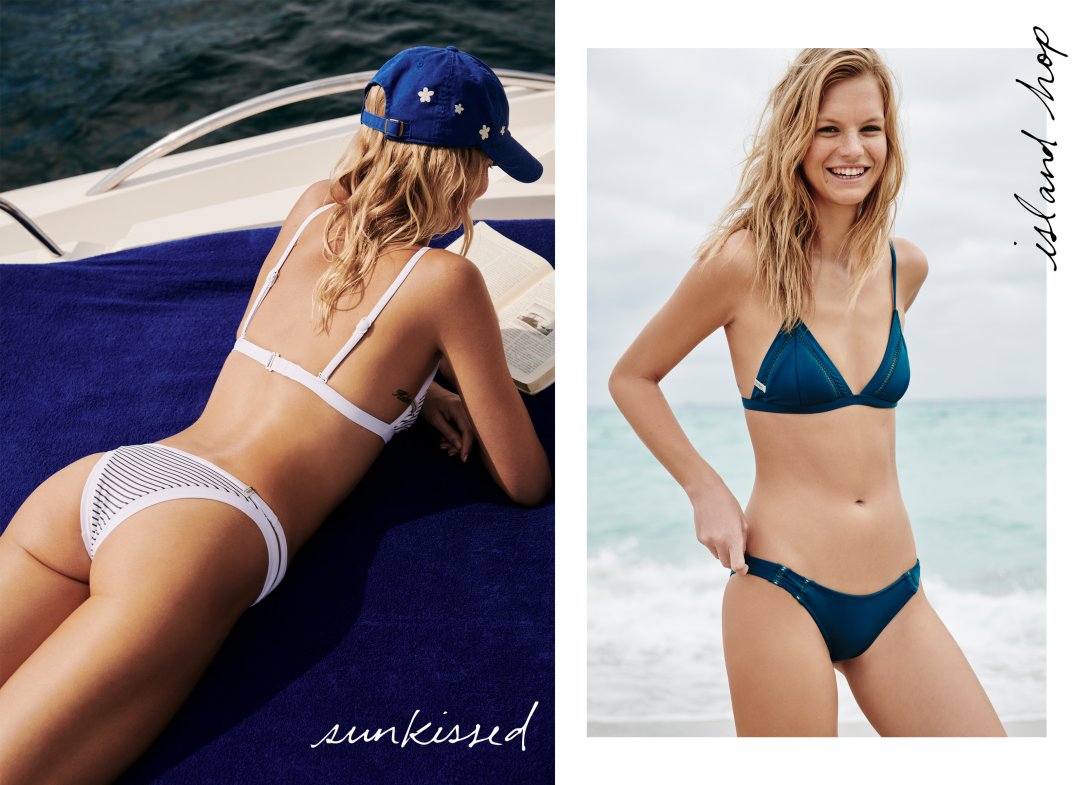 What inspires you?
Anything and everything: art, music, fashion and, most importantly, travel! I find myself most inspired when traveling, and you'll always see me with a sketchbook. I love visiting new cities, searching for print and colour inspo, as well as roaming flea markets on the hunt for vintage treasures. I notoriously love all things Hawaiian so you're bound to find at least one beautiful tropical print in Rhythm's collection.
If Rhythm had a theme song, what would it be?
"Good Vibrations" by The Beach Boys, as there are always GOOD vibes in the Rhythm office. Our soundtrack would also include "Sunshine Of Your Love" by Disraeli Gears and, of course, "Let's Go Surfing" by The Drums.
Describe a typical work day.
There's nothing typical about my work day! It usually involves touching base with my incredible team… From there it could really go anywhere — from designing swimwear to garment fittings, selecting colours for next season, planning our next campaign shoot… the list goes on.
Three words to describe the Rhythm woman.
She is the Sunseeker – playful and effortless.
Is there a signature Rhythm swim style? 
Yes, our best-selling swim styles — the Island Hop top and matching bottoms are infamous — featuring a feminine lattice trim detail made in a super soft hand feel fabrication. We even have a few exclusive looks sold through FP! Available online now — the Palm Springs Bralette in a ribbed texture, the Acapulco Bralette in playful polka dots, and the Sunkissed Bralette showing off our love of stripes.
What can we look forward to in upcoming collections?
Oh ,there's so much amazing newness coming! But the one I'm most excited about is a beautiful vintage tropical print called 'Bermuda,' on your pick of a Sand or Sea base colourway. Pretty, vibrant pop shades of marigold tones and pink… you'll be wanting to wear this print on an island vacay sipping on a pina colada!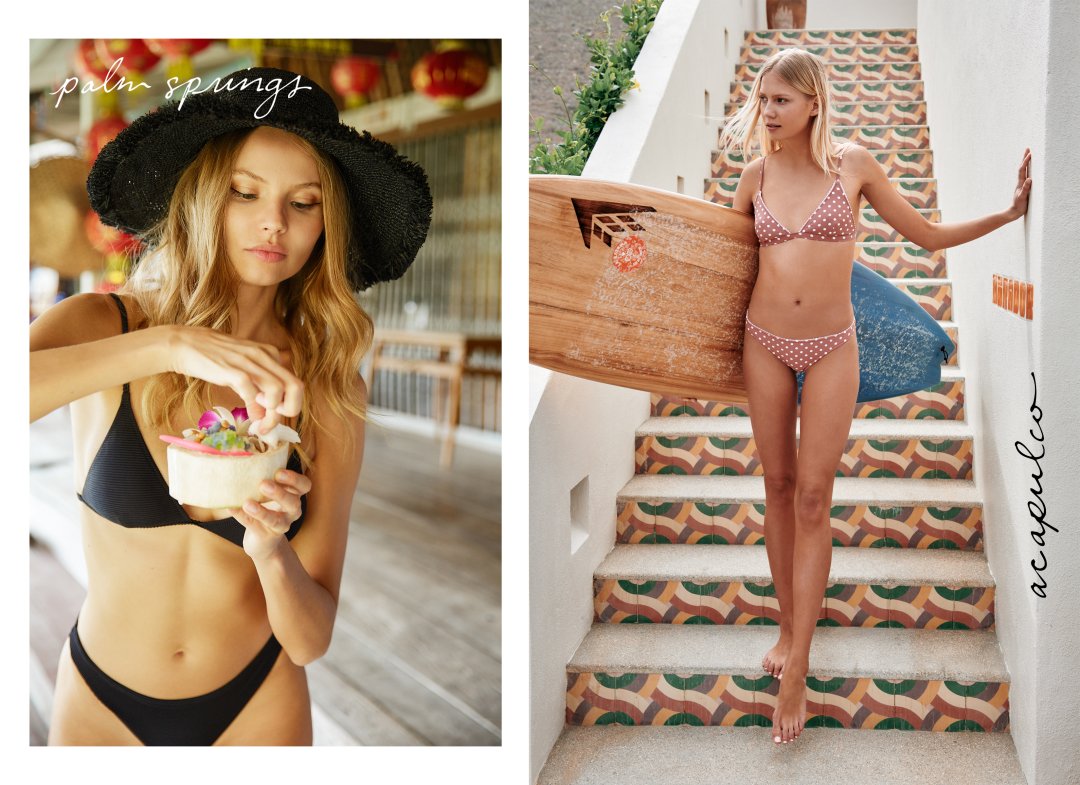 + Shop all Rhythm here.
Follow Patrizia on Instagram.