This transformative exfoliating ritual will change your skin (and quite possibly your karma).
Bathing culture in the U.S. has come a long way since the days of simple Epsom salts. Now there are numerous modern remedies to add to the tub, from skin-softening Arabica coffee granules to spirit-lifting pastel-hued sugar cubes. BajaZen — a company whose mantra is best described by its tagline: "East Coast born, West Coast soul" — has really put a unique spin on salts, infusing their formulas with the most sought-after crystals and therapeutic essential oils. The result is a collection of dreamy bath essentials that transport you skin — and mind — to another world.
If the world you want to live in right now involves sunshine, exotic scents and smoother skin, start with the brand's latest Mermaid Salt Glow Soak. The paraben-free formula contains not one, but three types of salt: mineral-charged Mediterranean, pink Himalayan, and dead sea salts all work to detoxify your body and pull out impurities. To up the beauty benefits, the mix is rounded out with rejuvenating sea clay and botanical oils —  lavender and calendula — along with a touch of South Island jasmine and iris for a salty-sweet, tropical scent.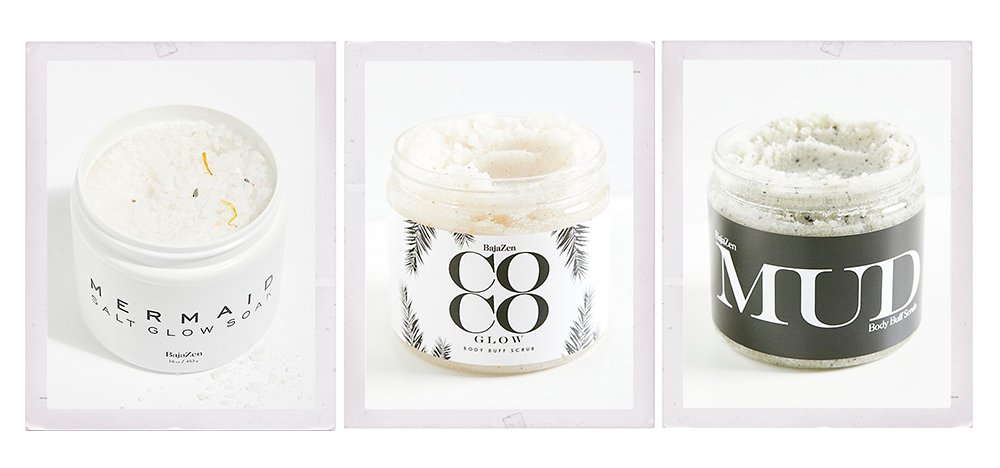 Up next, an energizing, all-over scrub: Picking the right formula comes down to the benefits you're after. For a lush, coconut and pineapple scent with a touch of softening vitamin E, Cocoglow Buff Scrub is the way to go. To clear your pores and balance oily spots (like your back or chest), there's Mud Body Buff Scrub with activated charcoal and black salt. For ultra hydration, Island Girl Body Buff Scrub combines sugar — a natural humectant that draws moisture into your skin — with healing bamboo and the heavenly scent of Waikiki blossoms. Ah, choices, choices! No matter the variety, rub a small amount of the salty mixture into your limbs, working in circular motions toward your heart to stimulate circulation and renewal.
Afterward, pat yourself dry — try not to rub, which can roughen up your skin — and slather on your preferred moisturizer. Last touch to prolong the feel-good island vibes: mist your space with the Karma Cleanse Room Mist, a balancing and stress-clearing blend of mint, citrus and lavender. Paradise found? Yup.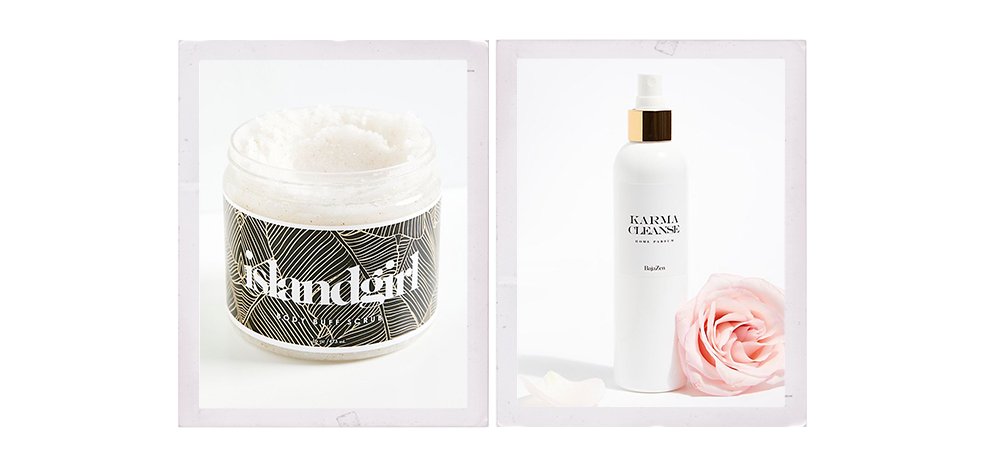 + Shop and discover all BajaZen products here!