From the sunny beaches of Melbourne, Australia, discover the colorful world of Gnash Swim, and get a glimpse inside the mind of the woman who started it all.
Kass Mayes was born with swimwear in her veins. Not only was she living in a country known for its gorgeous beaches and surfable waves, but her mother ran her own children's swim line. Today, Kass is the Managing Director of a line of her own, designed for the woman who loves easy, colorful and effortlessly chic suits for all her water adventures. Join me as I ask Kass about how it all started and what makes Gnash one of Free People's favorite swimsuit brands.
Tell us a bit of history of the company – how did Gnash get started?
Growing up amidst a swimwear workshop definitely steered the course — Mum had a children's swimwear business for 20+ years — 'Ripple Rider' — from which I learnt a lot about swimwear manufacturing. With a specific interest in design, I studied and pursued numerous roles in the fashion industry, ending in a buying role for the Adidas Group. In 2013 my daughter and first child, Harper, was born and later that summer, I was visiting Mum who still had her sewing workshop setup. As I was post-pregnancy I set about making myself a one-piece with the brief that it had to be sexy and not look like a 'mum-suit' –nha! In this moment our signature HIGH Cut One piece was born! It represented the nostalgia of the 90s swimsuit supermodels showcased in the neon colors of the 80s! I loved it so much and hadn't seen anything like it in the current market, so immediately decided to give the style new life!
What's behind the name?
GNASH (pronounced NASH) derived from my personal habit of gnashing my teeth together when I truly adore something; for example, staring at my children or a Labrador puppy. I vowed to only bring to market my absolute favorite cuts that were gnashworthy!
5 beach must-haves.
Being a minimalist, the less things I have to carry the better… so swimmers, towel and sunnies.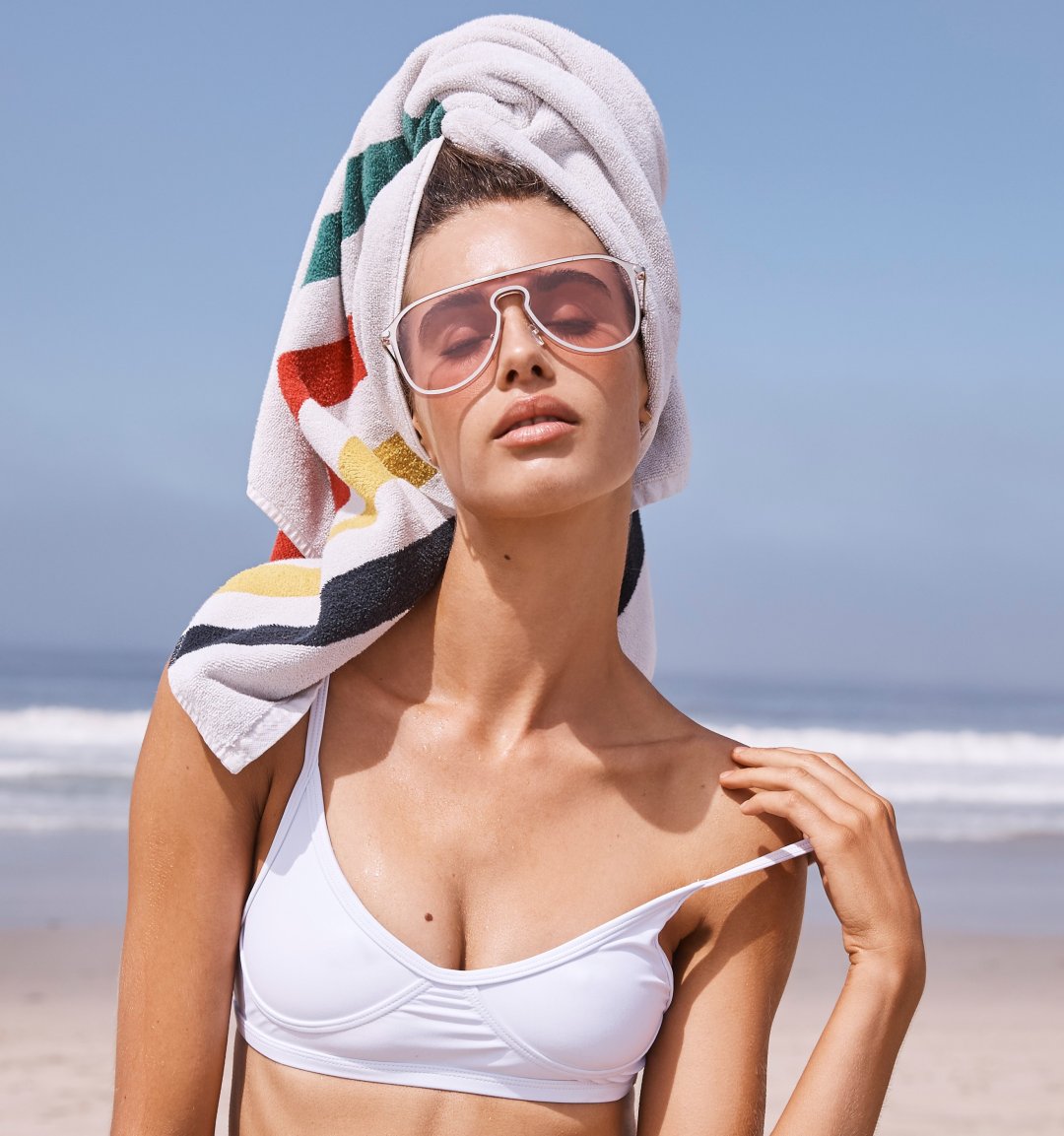 Favorite snack?
Hommus sits at the top of my food pyramid!
What's next for the brand?
We are currently based in Melbourne, our hometown, but are considering a sea change for both the brand and personal enjoyment. ;-) Rangewise, we're looking to venture into some collaborated graphics and introduce some runway pieces!
How does Australia influence the designs?
The Aussie lifestyle is a laid back one — this attitude is translates into our designs through an easy wear, easy care approach — all our designs are pull-on and naturally supportive with no hardware and no fuss.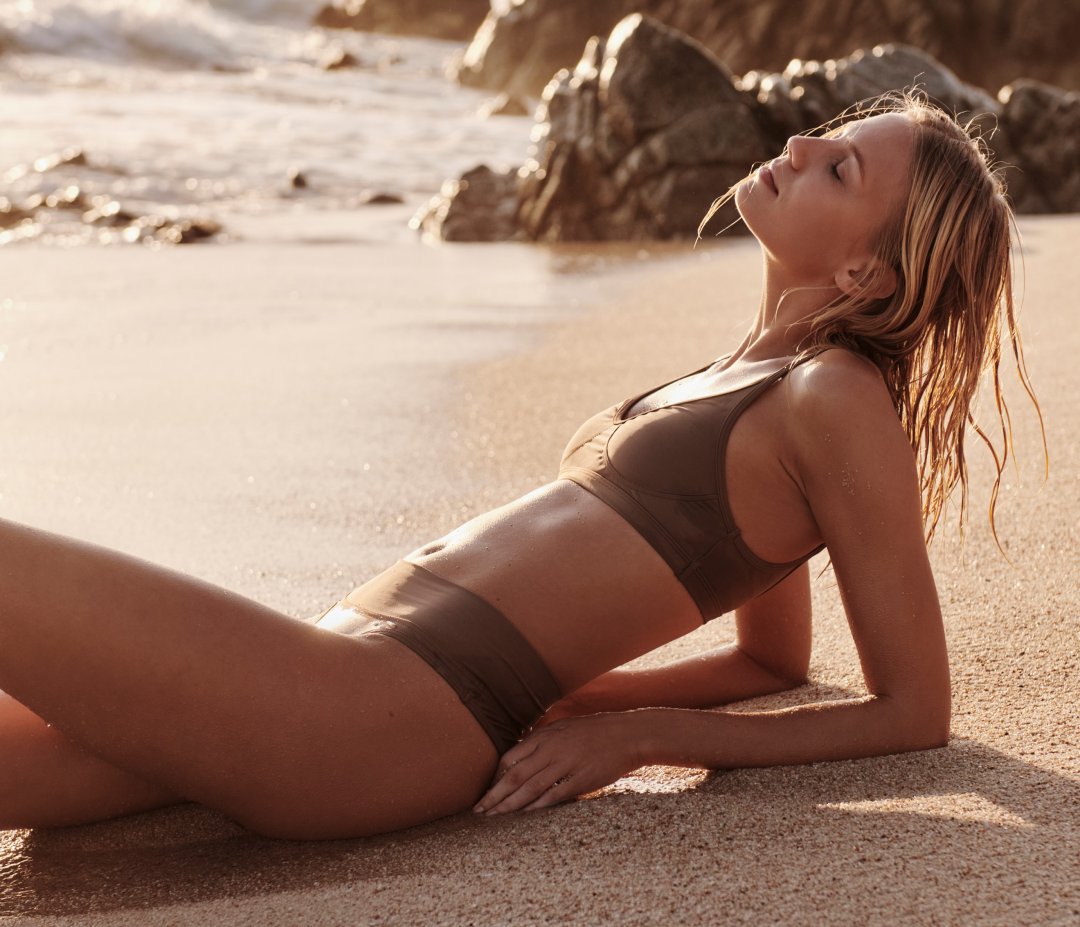 What do the FP woman and the Gnash woman have in common?
Trend-conscious and respect for quality.
Favorite shoot location and why?
Our favorite shoot locations are those of our customers' vacations! We endeavor to represent our brand in its truest form by reposting imagery of our amazing customers killing it in our gear!
Your collection is very colorful. If Gnash had a signature one, what would it be?
'Solar' powered, for sure!
+ Shop GNASH Swim here!
Follow Patrizia on Instagram.