Meet the supplement brand that scrutinizes their formulas and wants you to take less vitamins — yes, we explain!
We chatted with HUM Nutrition co-founder Walter Faulstroh to find out how to pick a quality supplement, the science behind the line and the most popular capsules and powders at the moment.    
What inspired you to create HUM?
HUM is the result of my personal struggle with breakouts that I managed to resolve with the help of a nutritionist. After years of trying to cure my acne with harsh topical and ingestible prescription drugs that only delivered temporary relief, I wanted to find a solution that dealt with the root cause. Through my previous work, I was introduced to a great nutritionist who wrote a book about the gut and advised me to make changes to my diet by excluding certain foods and including certain nutritional supplements. While the results took longer to show, they were also longer lasting and completely changed my understanding of my skin health. In fact, the results were so powerful that I convinced a previous business partner to start HUM; we both relocated from London to Los Angeles in 2012 when HUM was launched.  
What makes your formulas different?
HUM not only offers ultra-specific formulas that target very specific beauty and lifestyle concerns, but we also have a whole army of nutritionists that are ready to provide free advice and recommendations via our website. Furthermore, every nutrient that makes it into a HUM formula has clinical research to support its benefits. Our company's mission is to make every HUM consumer look and feel their absolute best – and the only way we get there is with formulas that work and easy to digest nutrition education. 
What are some of your most popular products?
Daily Cleanse, Hair Sweet Hair, Here Comes The Sun, Flatter Me and OMG. I personally swear by OMG and Daily Cleanse.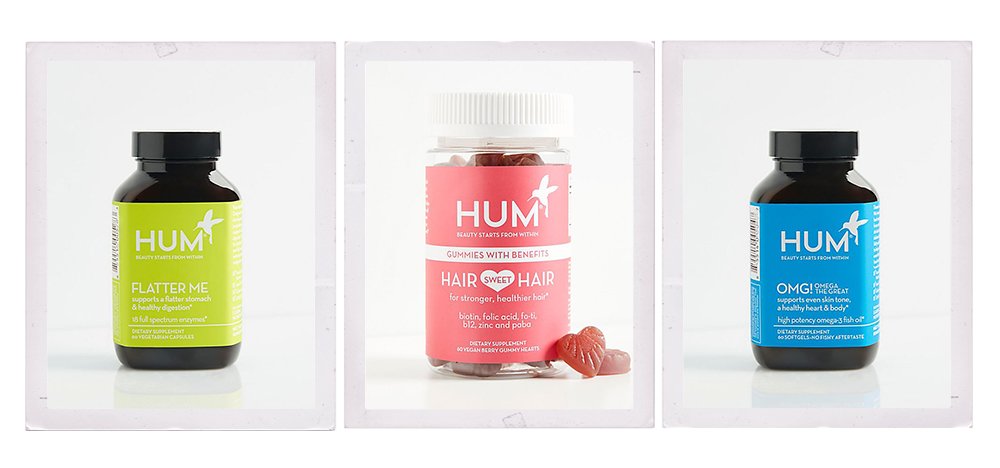 Do we all need to take supplements, or only if we have a vitamin and nutrient deficiency?
I always tell people to take less vitamins, which may sound counterintuitive. The key is to take the right ones – the ones that are not easily found in normal foods and the ones that help one achieve personal beauty and lifestyle goals: probiotics, digestive enzymes, adaptogens, detoxifying herbs and algae, to name a few.   
Since the FDA doesn't regulate the supplement industry, what advice do you have for choosing a good formula?
If a company is based in the US, the label requirements are very clear. If a company is based in California, like HUM, there are additional requirements for labeling harmful chemicals and toxins. In our case, we go the extra mile by triple testing every product through independent labs, sourcing sustainably and by ensuring that we only use pure and potent ingredients that are supported by clinical research. A good check for consumers is a company's website and reviews from other users.
You offer capsules and powdered supplements. What's the difference?
We like to optimize each supplement's nutrient delivery format to what makes the most sense for that specific formula. It also depends on one's personal preference. Some people like to upgrade their smoothie with a superfood powder, some like to take capsules (which are probably the most convenient format since they require less than a second per pill), and others love gummies such as our Hair Sweet Hair for their taste.
Do you view supplements as beauty products in their own right?
I used to see supplements as their own category until I personally experienced their benefits to my skin. Since then I have completely changed my mind about how powerful supplements can be and how much they can impact your skin's and body's appearance.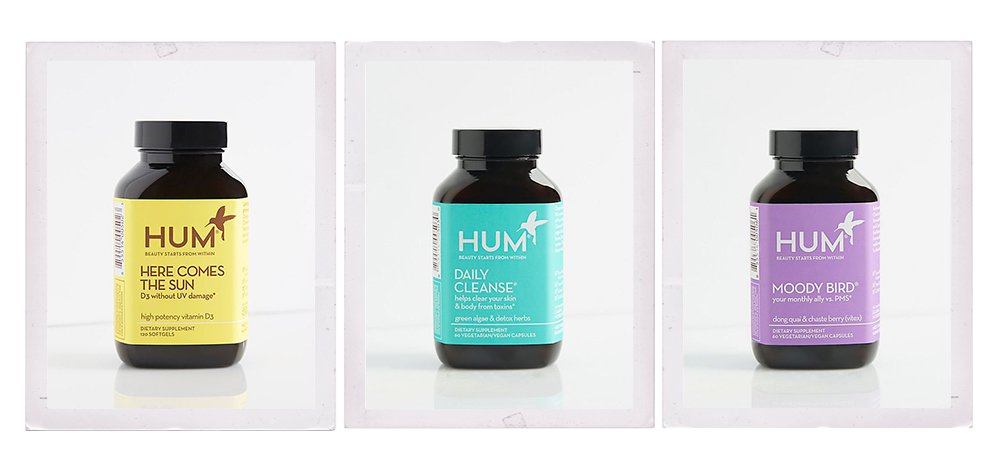 + Shop and explore all of HUM Nutrition supplements here!