Treat your scalp to a skincare-worthy routine to calm itchiness and flakes.
The secret to great hair starts at the root — literally. Caring for your scalp is truly essential if you want healthy, thick, shiny hair. But if you're like me, you don't really spend much time thinking about your scalp's wellbeing. Until a problem arises, that is. This spring, with all the crazy weather fluctuations and changes in moisture in the air, my scalp has been itchy, dry and flaky. You too? The following routine will rid debris and build-up, seal in lots of soothing moisture, and deliver a helpful boost of vitamins to keep you hydrated from the inside out. The end result: soft, lush hair that says your head is definitely in a good place.
Speed relief.
Straight from Australia, this shampoo and conditioner tap into a blend of antibacterial and anti-inflammatory ingredients — including peppermint, lavender and rosemary leaf — to purify your scalp and tone down redness and irritation. Plus, the minty smell is super therapeutic on its own.
Reach for probiotics.
Your scalp also needs all the great ingredients you pack into your facial skincare routine. This hair mask is rich in balancing probiotics (from fermented kelp) to strengthen your scalp's barrier function so it's more resilient to external stress. Comb it through from root to tip in place of your regular conditioner once or twice a week — or use it as an overnight intensive treatment.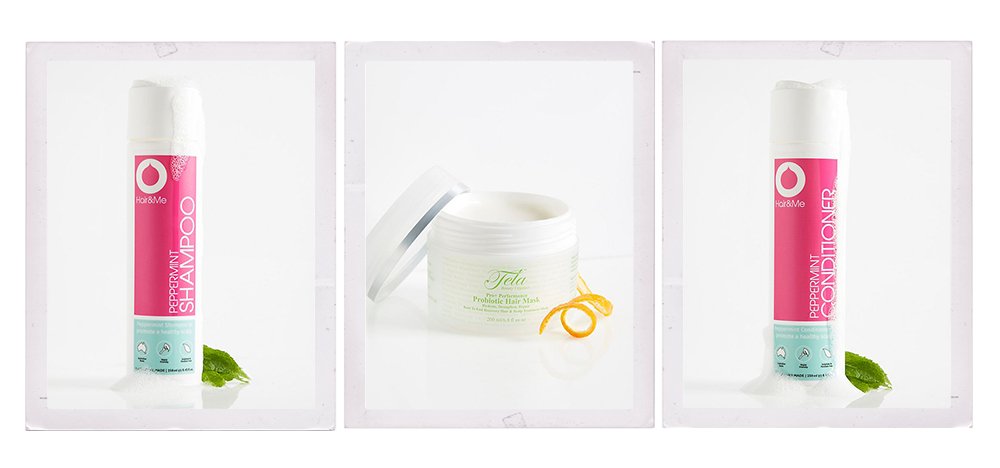 Heal with serums.
What's a scalp serum? It's just like those botanical oils you pat on your face, only targeted to treat issues above your hair line. This vegan one is spiked with antioxidant-rich essential oils — including avocado oil, which is a natural anti-dandruff remedy. To apply, dispense the oil into your palms and massage into your roots before shampooing (this ensures no greasy residue later!).
Turn dry shampoo into a treatment.
For an on-the-go fix when itchiness comes up, try a mist of this dry shampoo infused with star anise — a plant with antiseptic and antimicrobial properties to keep your scalp content, and rose to gently absorb excess oil.
Replenish your body.
When your scalp is tight and dry it can often be a sign that you're dehydrated internally, too. This supplement contains omega-3-fatty acids to up your natural hydration levels, which promotes well-moisturized skin from tip to toe.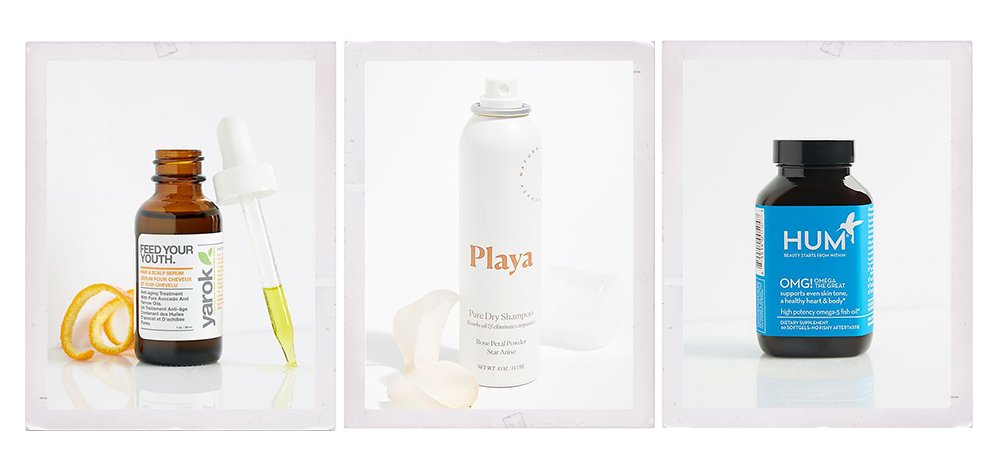 + Do you have any other scalp soothing tips? Share in the comments below!