"I definitely have a uniform. High waisted bottoms and tucked in tops are my go-to. I have a solid graphic t-shirt collection and a thing for rings. The consistency makes it easy, but still allows for a ton of versatility."
Your position at Free People…
Digital Marketing & Communications Associate
Describe your personal style…
I definitely have a uniform. High waisted bottoms and tucked in tops are my go-to. I have a solid graphic t-shirt collection and a thing for rings. The consistency makes it easy, but still allows for a ton of versatility.
Who is your style icon?
The Haim sisters. Their aesthetic is so good. Their style choices never cease to inspire me.
What do you love about your job?
I could probably list a thousand reasons. I love my team. I love consistently being surrounded by inspiring people. I love that creativity is encouraged and we have the freedom to express it. I love that it's challenging and collaborative. I could honestly go on and on.
What are your beauty + wellness necessities?
For my skin, water and moisturizer. If I slack on either my skin goes haywire. I also would be a frizzy mess without leave-in conditioner, a coat after a shower keeps the curls somewhat tamed.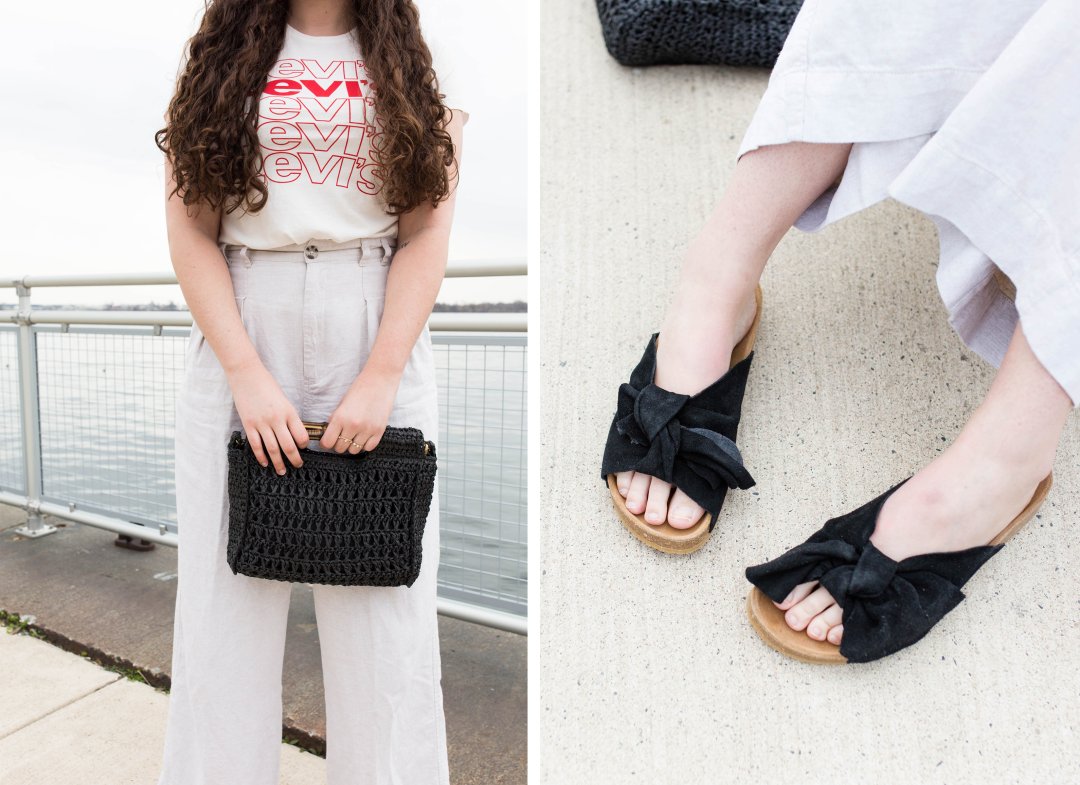 What do you do outside of Free People?
I love trying new restaurants (I'm gluten-free so it's somewhat of a hunt), finding tiny boutiques and scouting new neighborhoods. I've been in Philly for about 6 years now, and I still feel like I have so much more to explore. Discovering the city is definitely my favorite pastime.
One thing in your closet that you could not live without is…
High-waisted black jeans.
Your spirit animal is…
A lion. I sometimes feel like we have similar hair styles.
The soundtrack to your life…
Blue Skies by Noah and the Whale
What's in your freepeople.com shopping cart? 
Follow Chloe on Instagram and shop her look today!
+ Loving Office Style? Meet more of the Home Office employees here!
Follow Taylor on Instagram.