As you'll quickly learn, Quincy IS Montauk. Her surfer blood was born of its water, and now she's talking to us about it, her favorite food, and most importantly, her part in our partnership with Waves For Water.
Montauk is my blood. 
What time is it? and COFFEE are the first things I thought about this morning.
Blue warm right point breaks excite me. 
Surfing is like meditation because it's when I am the most present!
Without the ocean, my family, and bananas & peanut butter ;) and my boyfriend, Pat! (Can I add a fourth? haha), I don't know what I'd do. 
In my next life, I'd like to be a hip-hop dancer or a bird.
I love the taste of peanut butter and dark chocolate.
Seafood reminds me of home. 
A smart person once told me, "move a muscle, change a thought."
Quincy met us in Puerto Rico last month as part of our collaboration with non-profit group, Waves For Water, to help the implementation of their water filtration systems there. In addition, they trained families and their neighbors on filter set-up and use so they can be used in the Classroom/Community Center being built for the area children. "Partnering with Waves For Water was such a learning experience. I was really excited to actually see firsthand the process of their water filtration. It's such a simple yet extremely effective system. I had a lot of fun working with Otto and his team throughout Puerto Rico."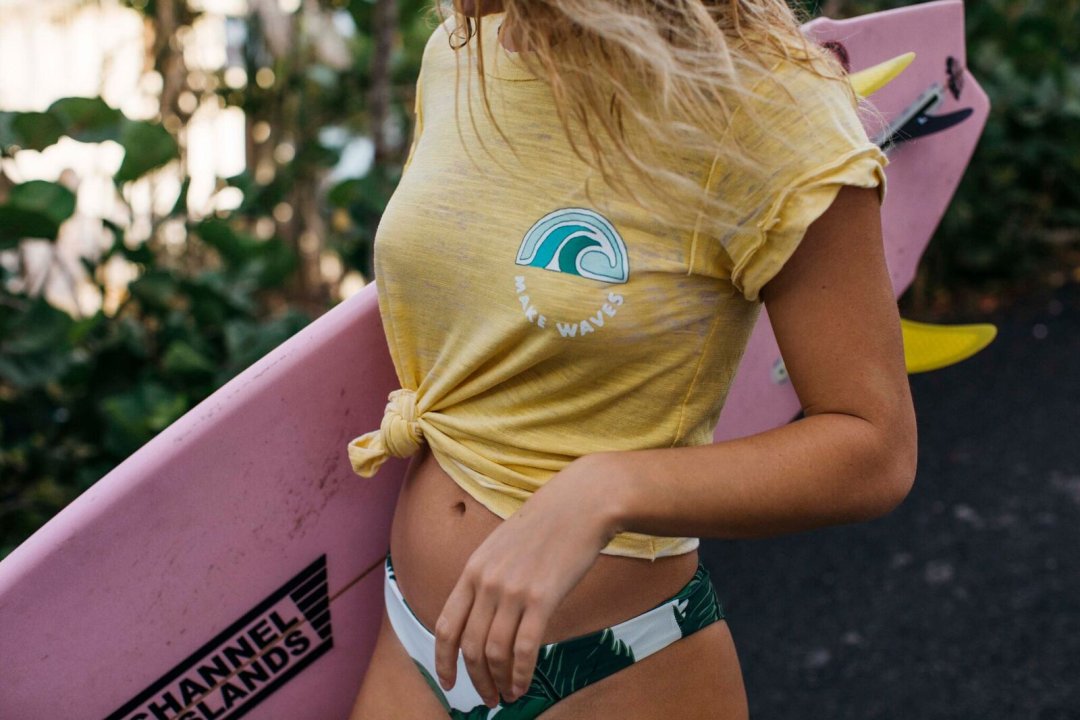 + Be sure to support the cause by purchasing a Waves For Water x FP tee, whose proceeds go toward a $50,000 donation that will allow W4W to purchase up to 1,400 new filters.