Don't know where to start when it comes to picking a non-toxic formula deodorant or curious about the latest next-generation options? Here's what can really take the heat.
Now that heat waves have already started to hit, you know you are going to sweat this summer — and we mean that very literally. Fortunately, there are ways to keep your body dry and smelling fresh in the midst of sweltering temperatures, starting with an ever-expanding selection of natural deodorants. Now that the market has expanded you have a diverse number of formulas to choose from — whether you prefer sticks, creams or something in between. To navigate the options — and not sweat this — consult our guide.
If you like…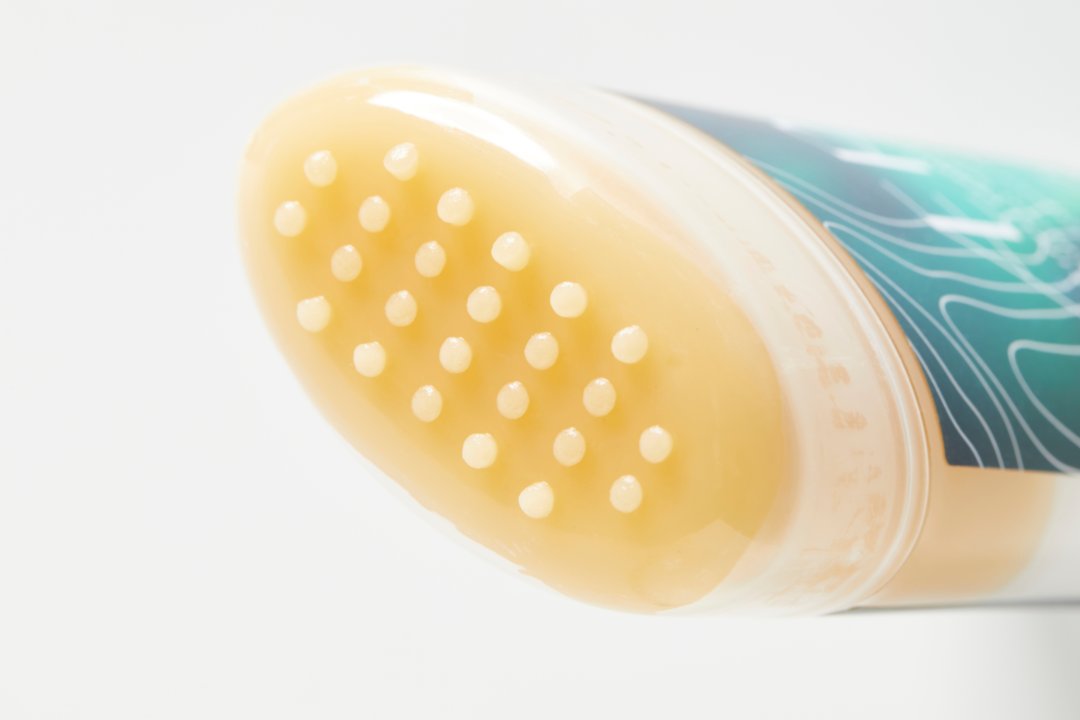 A Push-Up Formula:
It took Taos, New Mexico-based Vapour Organics two years to perfect the morphing texture of their Aer Next-Level Deodorant, which really is next-level: the pure blend of essential oils and baking soda goes on like a gel — but then dries down into a weightless powder in seconds. It comes in three energizing scents — from floral (lavender) to woodsy (palo santo) to fruity (grapefruit) — and is housed in a mess-free, push-up applicator that you can quickly swipe on the go.  
A Solid for Sensitive Types:
Kopari Beauty's aluminum-free Coconut Deodorant taps into the brand's go-to super ingredient — coconut oil (along with conditioning coconut water and sage oil) — to deliver a non-sticky formula that fends off stink and soothes skin, making it ideal for anyone prone to rashes or breakouts in the underarm zone.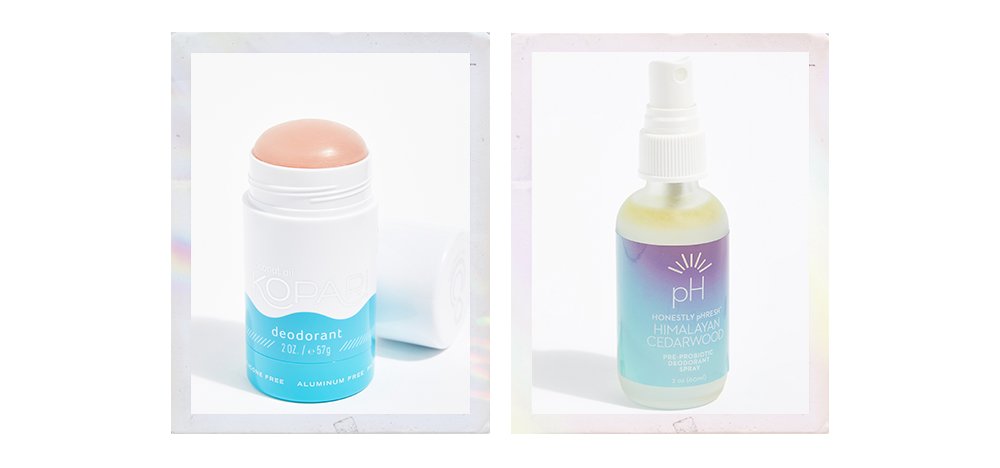 A Clear Spray:
Honestly pHresh PH Deodorant Spray is formulated with a unique blend of pre- and probiotics — yup, the same healthy bacteria that you'll find in everything from skincare creams to supplements these days — to balance the micro-flora on your skin and fight odor. Just mist under your arms or any spot you want to deeply clean (it can even be used to eliminate germs and bacteria on your yoga mat! #Multitasking at its best).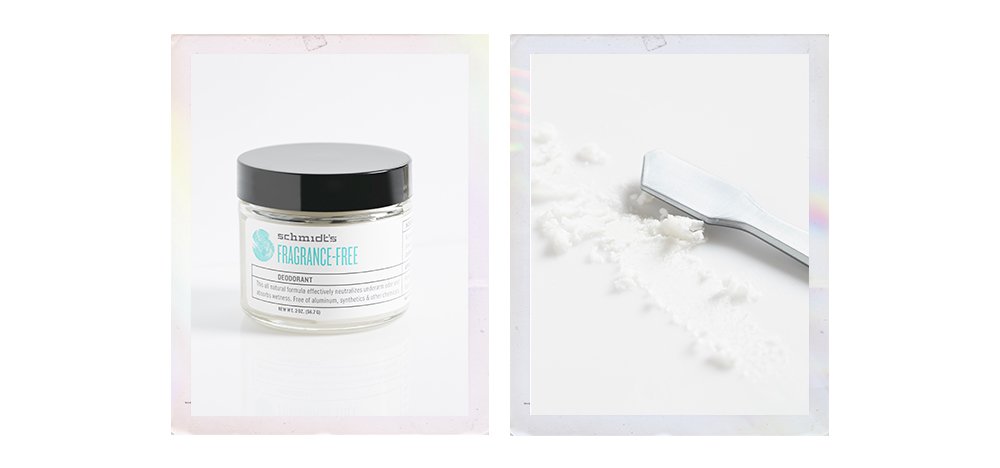 A Whipped Cream:
Schmidt's popular line of all-natural sticks also come in cream-y lotion form for an extra bit of moisture. Each Deodorant Pot is made with the same blend of hardworking, non-toxic, vegan ingredients — from shea butter to arrowroot to jojoba seed oil — to perfume your skin and mop up moisture. Plus, the handy spatula helps spread on the cream so you don't have to use your fingers (thank you!).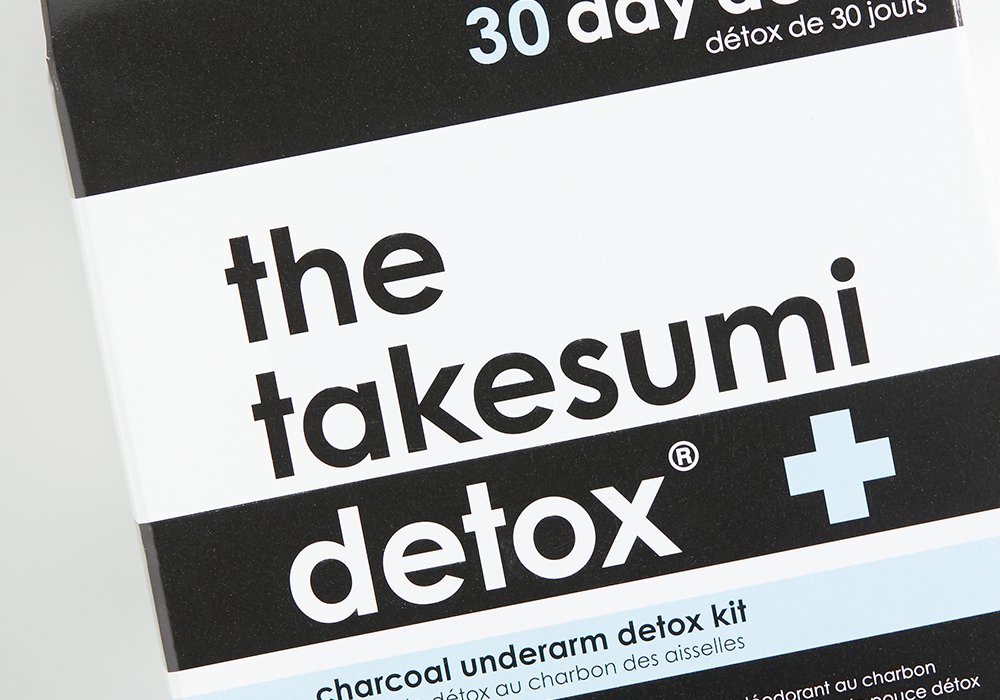 A Cleansing Bar:
Fans of Takesumi cult-favorite charcoal deodorant are familiar with its unique "detox" method that involves sweating out toxins to naturally reduce body odor over time. Whether you're ready to commit or not, the Deodorant Booster bar cleanses your underarms — for extra defense against odor — with their signature activated charcoal and apple cider vinegar. Rub on like soap, then rinse for healthy, fresh 'pits!