World traveler/documentarian Sarah-Louise Marks, one-half of The Adventures of Us, gets lost in the glow of an endless summer, and shares what she's wearing upon arrival…
There's a Jack Kerouac quote on your blog: "There was nowhere to go but everywhere, so just keep on rolling under the stars."  What is it about his words that resonates with you both so much?
It's one of our favourites — it sums up the limitless experiences and opportunities that life, and particularly traveling, can provide, but also suggests that true satisfaction is impossible, so you have to just keep going, keep moving, and keep enjoying life…no matter what it throws at you.
Define your quintessential European endless summer.
Sun, sand, sea and the smell of sun lotion! Dining alfresco, local wine, great music and long balmy evenings watching the sun go down.
What are your Free People summer getaway essentials?
Definitely the Love of My Life Midi Dress — it's perfect for the beach, an alfresco lunch or sundowners in the evening. A straw hat and bag are also essentials… a favourite this year is the Sunday Funday Basket Bag!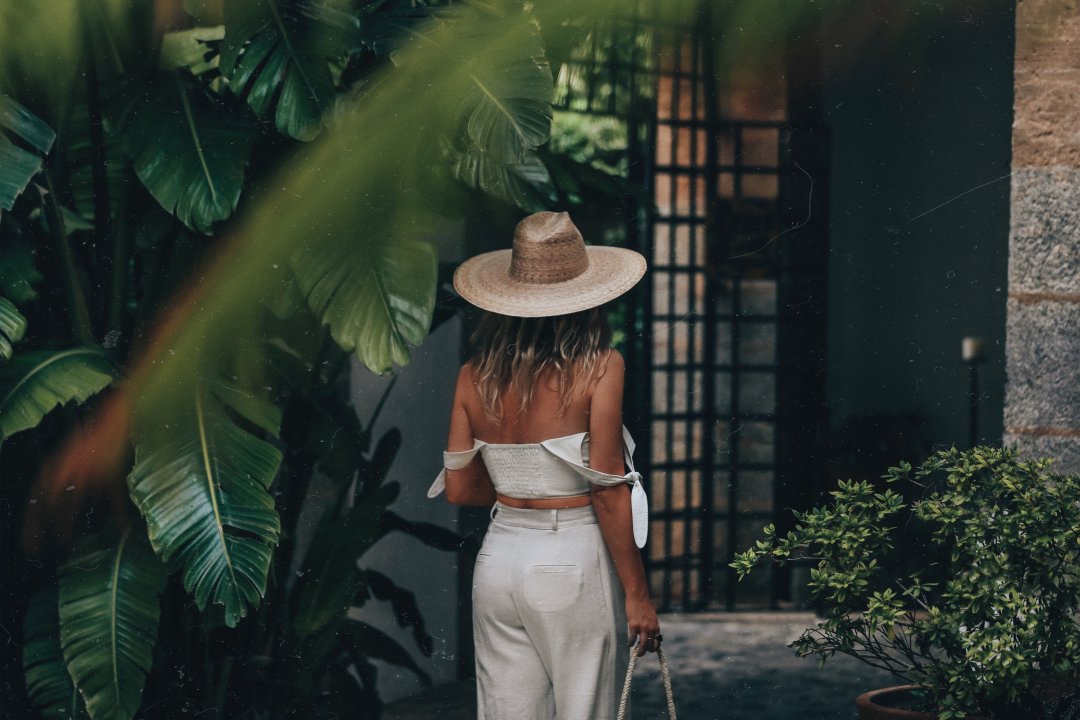 What 5 songs would we find on the soundtrack to your perfect summer?
Elan Noon's "Blue,"  Phyllis Dillon's "Make Me Yours," Crooked Vultures' "Flow," Maribou State's "Manila," and Lo Noom's "Pretty Woman."
Tell us about a GREAT destination for food. 
We're both such foodies, so that's a tough one… but we would have to say the Amalfi Coast in Italy — think fresh seafood and bowls of homemade pasta, washed down with tiramisu and Limoncello. We'd recommend a little place in Positano called Da Vincenzo — the food is incredible and the ambience is true romance. Japan is also incredible for food. We had one of the best meals of our lives at Tempura Matsu in Kyoto.
With summer just around the corner, what are your upcoming travel plans?
We've just returned from a magical trip to Marrakesh. Next stop is the South of France, then later in the year we're heading to tropical climates, the beautiful Maldives.
+ Dive into Endless Summer here.