Because chalky residue is the summer bummer you can finally do without…
There are certain beauty product faux pas that make me want to shake my fist and write an angry letter to the owner. At the tippy tip top of the list? Natural sunscreens that turn you head-to-toe white, even though they oft masquerade as "sheer" formulas.
The number of times I've stepped out of the ocean after trying to play it safe by applying mineral sunscreen and soon realized that the combination of H2O and its chalky ingredients turned me into a body-painted beach clown are too many to count. Rude!
Instead of continuing the cycle, I've put together a list of the tried and true formulas that go on clear and STAY that way when faced with a casual perspiration moustache or a quick dip. And for the rare transparent sport formulas, feel free to catch some waves and sweat it out in an outdoor yoga session with confidence — you won't be disappointed.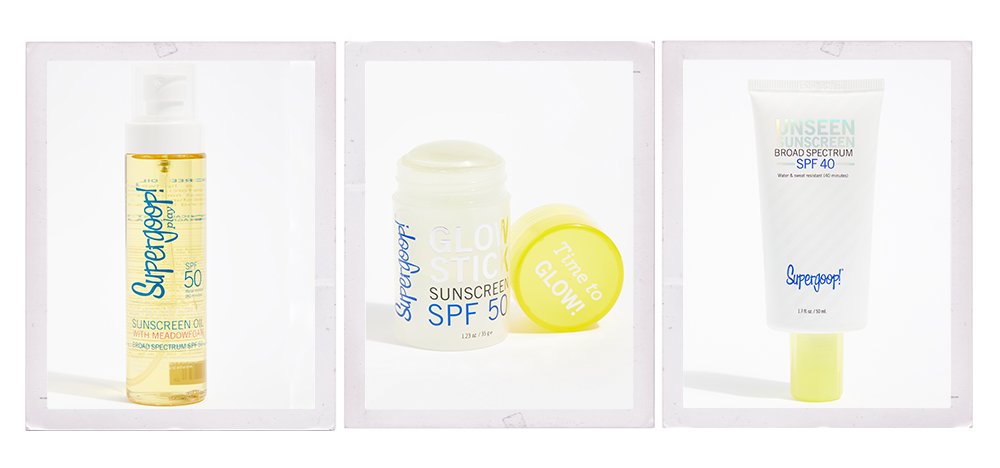 This hydrating argan oil spiked formula defies logic — it applies like a botanical oil without the greasy feel, and miraculously prevents the baby oil burn of your youth.
Perfect for every outdoor occasion, from sweaty picnic to pool party, this heavenly mist doesn't even require rubbing to completely disappear from sight.
A no-brainer, apply this before makeup to act as a sun-shielding primer that won't leave you with a pale face.
Water-resistant and grease-free, the antioxidant-packed ingredients nourish skin while they apply like a super sheer lotion.
This crystal-clear stick of hydrating sun protection doubles as a highlighter for a highly photographable finish.