"The older I get, the more I've gotten in tune with my personal style and what I feel comfortable in."
Your position at Free People…
Assistant Designer for Woven Tops.
Describe your personal style…
A mix between grunge and girlie. I don't want to feel overly girlie, so I might add leather, belts, hats, etc, to toughen up my look. I try to keep it pretty simple… Working in the fashion industry and studying inspiration constantly, it's hard not to buy into trends. I've learned that, unless I can make 4 outfits in my head before I buy it, I probably shouldn't bring it home with me. The older I get the more I've gotten in tune with my personal style and what I feel comfortable in.
Who is your style icon?
I don't know if I have a particular style icon. My friends influence me to try new things, as well as the typical online girl crushes we all have. Ashley Glorioso of PurseNBoots will always be one of my favorite grunge-y goto's to outfit stalk.
What do you love about your job?
I love seeing a piece move from start to finish. Working in design, we get to be creative most of our work weeks. My job is super hands-on and those days spent mocking and sewing are my absolute favorites. Having to see a product through all of its stages, I can get attached and feel a sense of pride when I see it hit online. It's an awesome feeling to see something you've worked on, produced, then styled and shot. It's even better when you see someone you know wearing it… or a total stranger for that matter.
What are your beauty + wellness necessities?
Masks, masks, masks!!! Any and all kinds of masks, especially undereye (my problem area).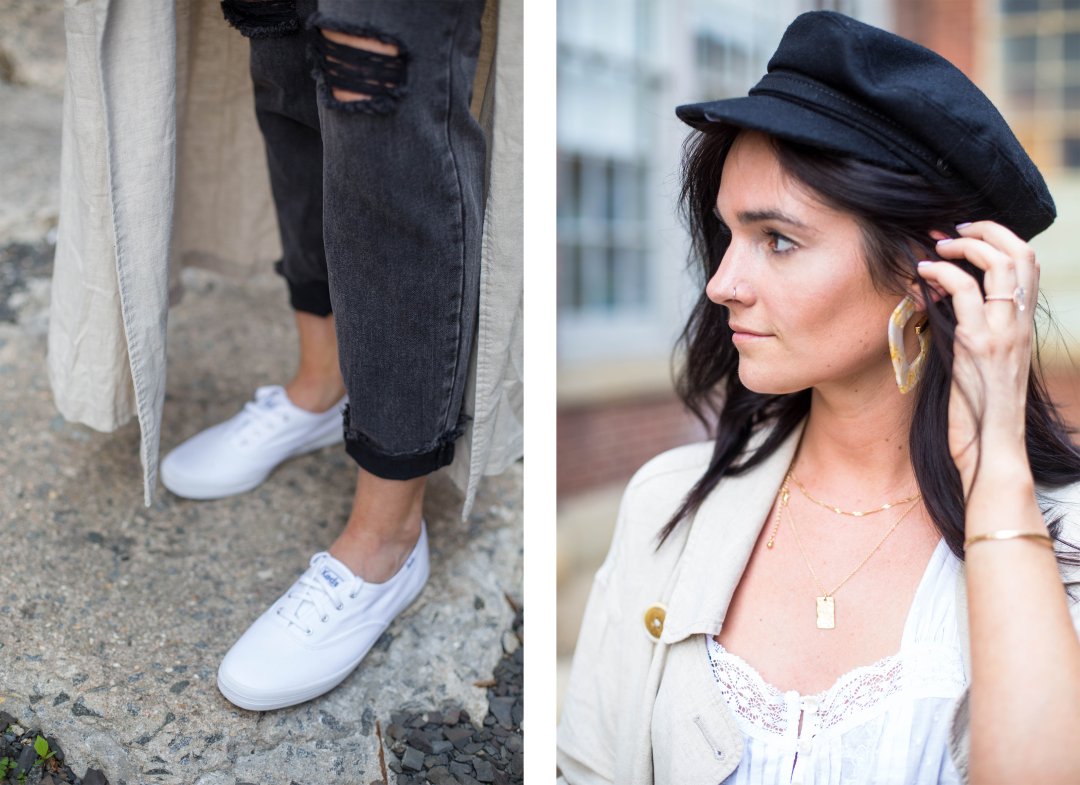 What do you do outside of Free People?
Well, as of lately, home repairs. I grew up with super handy parents so any projects require my learning to tackle them myself. I re-did my kitchen cabinets, installed new lighting and, this year, learned how to install floors (with some help, of course). They've ended up being a lot harder than I imagined, but at the end of the day it's super rewarding to love your home and know you're the one who updated it all. And when I'm not pretending I have my own HGTV show, I'm either roller blading, or trying to escape the city. I love weekend trips, so any excuse I can make to take a trip to the Catskills I'm in. Nothing re-centers me more than losing cell service and zenning out.
One thing in your closet that you could not live without is…
My studded leather jacket. The best time of year is when I get to break out this bad boy.
The animal I most relate to is…
My cats.
The soundtrack to your life…
The Best of Me by the Starting Line. (lol)
What's in your freepeople.com shopping cart? 
On The Run Jacket
River Winds Pleated Pants
We The Free Vintage Patch Tee
The Dylan Hugh Rise Boot Cut Jeans
Bidget Crop Top
Liquid Metal Front To Back Earrings
Riviera Lieutenant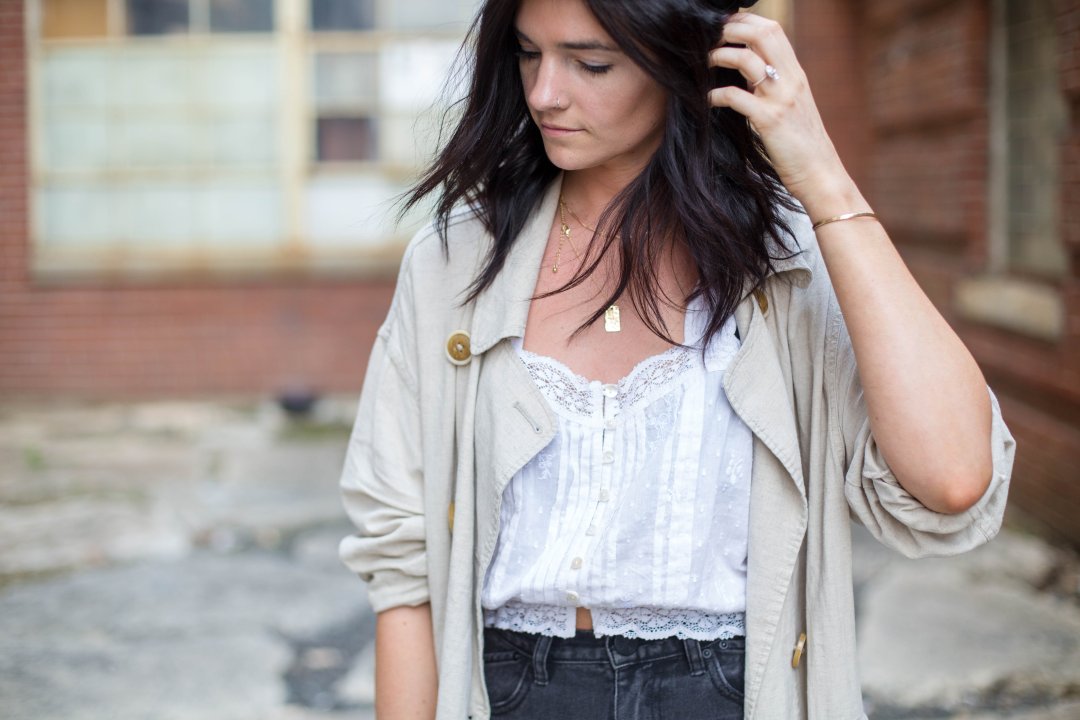 Follow Katie on Instagram and shop her look today!
+ Loving Office Style? Meet more of the Home Office employees here!
Follow Patrizia on Instagram.