Makeup artist and natural ingredient hunter Ere Perez is back with lip-and-cheek butters, arnica concealers, oat milk foundations and more plant-based wonders….
The plant world is pretty fascinating — the more we study botanicals, the more we discover about their deeply restorative benefits. Mexican-born makeup artist Ere Perez realized this early on in her career, having been brought up on natural remedies taught to her from her grandfather — who served as the local medicine man. Perez later translated this knowledge into her eponymous vegan makeup range, which includes everything from avocado mascara to beetroot cheek and lip tints. Her products are ones that you can really feel good about wearing, knowing that the formulas are full of healthy antioxidants, vitamins and superfoods and completely free of anything chemical.
Now Perez is launching a new set of botanical-infused makeup on Free People — and we're already obsessed with it all (especially on the days and weekends when you want light, breathable formulas). Here's a look at the latest wonders that are feeding our healthy addiction, and the benefits of the plant-based ingredients you'll find inside.
This multi-tasker soothes and conditions the delicate skin around your eyes and on your lips. Essentially, it works like an eye cream and lip balm in one (surprisingly not many other beauty products target these two areas simultaneously). The hydrating formula is packed with cranberry fruit extract, which is rich in antioxidants to firm and moisturize your skin, plus an ultra-replenishing dose of shea butter and plumping cucumber.
This genius cover-up comes spiked with arnica, a medicinal plant that has natural antiseptic and anti-inflammatory properties. Patting it on puffy, under-eye circles and blemishes helps tone down swelling and redness, so you're actually treating these concerns, not just concealing them. It glides into skin without being tacky and is gentle enough to use every day, too. Consider this your new go-to option.
Available in five shades, this creamy foundation contains oat kernel extract, a super soothing ingredient that helps calm irritation and protect your skin's barrier. A bit of peach extract and vitamin E also help condition and moisturizer you complexion — plus the formula is buildable so you can layer it on without worrying about clumping to get the kind of coverage you want.  
Finally, eyeshadows for sensitive types! All six, super-wearable, flattering shades in this palette are made with chamomile oil, a soothing plant that helps fends off irritation. Considering how close eyeshadow gets to your eyes (and how long it sits on your skin) this is a very, very good thing.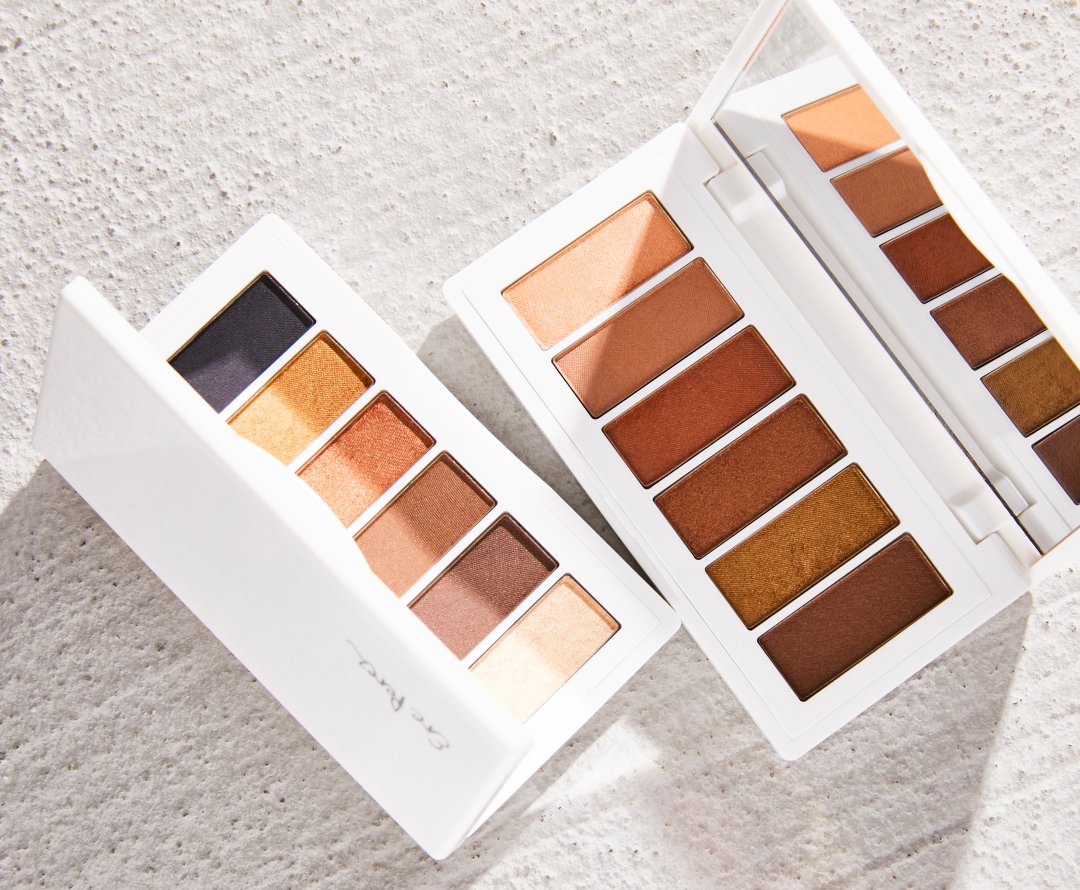 + Go here to discover the entire Ere Perez collection.