"I'm like a glam boy — you'll usually find me in jeans, tees and sneakers, but then the hair and makeup are always making an appearance."
Your position at Free People…
Assistant Merchandiser.
Describe your personal style…
I'm like a glam boy — you'll usually find me in jeans, tees and sneakers, but then the hair and makeup are always making an appearance.
What makes you feel confident?
Being around my core group of friends always brings out the best/most confident version of myself. That, and a couple glasses of wine.
Who is your style icon?
In a world of Instagram and influencers I don't think I could nail it down to one person. I scroll through my feed and find myself constantly inspired by the wide variety of people I follow. It allows me to see how all different types of women are wearing today's trends and the trends soon to come.
Favorite part of your job?
In merchandising, I get to use all parts of my brain. It's both creative and analytical. I feel like I'm always learning how to think in new problem solving ways. The dogs are a nice perk as well!
What are your beauty + wellness must-haves?
Give me black eyeliner or give me NOTHING! I also dip myself into a container of moisturizer on a twice daily basis.
What do you do outside of Free People?
I am your classic television binger. My Hulu/Netflix account and I are in a committed relationship. When I'm not glued to a screen, I like to pretend I'm a Philadelphia restaurant connoisseur — living beyond my means one bougie eatery at a time.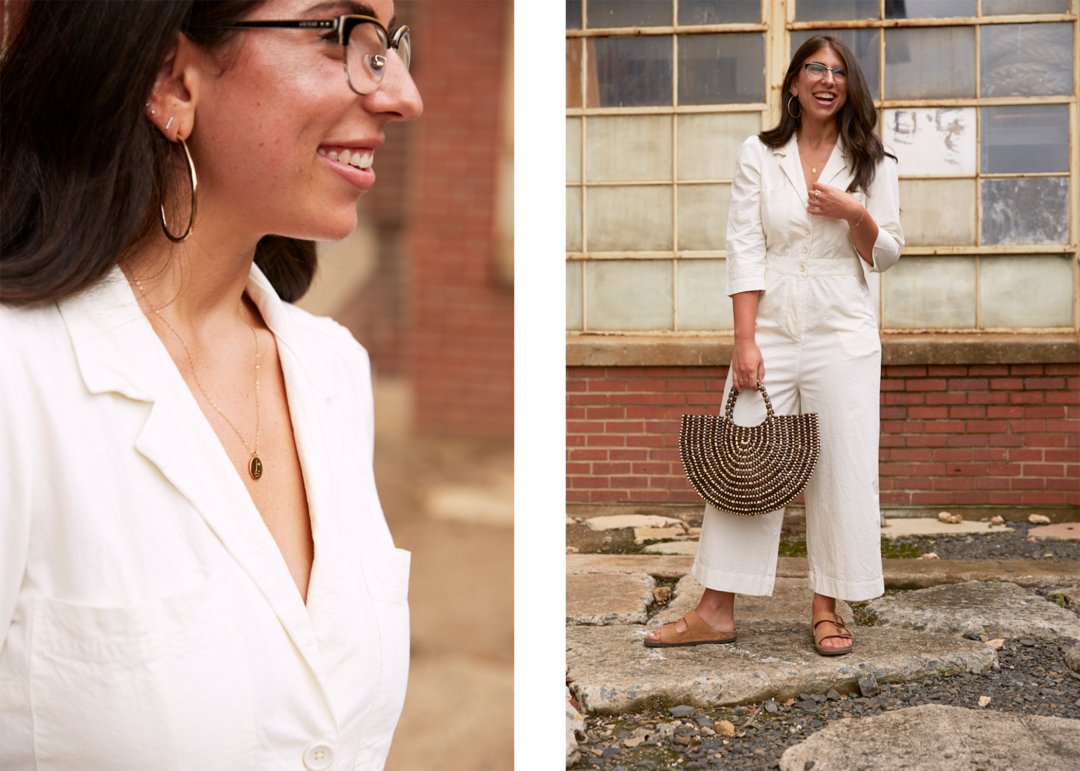 If you had to wear one thing for the rest of your life, what would it be?
Straight leg blue jeans and a white tee shirt. No matter how trends change, that will always be in style.
Your favorite (upcoming) trend…
Despite the fact I'm a Florida girl, I have a love for fall (probably because I was deprived of it for 26 years, so it still has some novelty for me). So, I am very excited about TRENCH COATS! I just bought my first one and I feel like a mix of The Adventures of Mary Kate and Ashley Olsen and Carmen Sandiego — it's a 90s girl dream come true!
Best concert you've attended OR dream concert you'd love to attend.
I am dreaming of going to a Florence + The Machine show — their new album is a thing of beauty.
Most embarrassing outfit you've ever worn.
Imagine an eleven-year-old Jenn — a little too chubby to fit into Limited Too, so her mother makes her shop at Chico's…Like, as though there was no other option between Chico's palazzo pants and Limited Too tube tops. Then my mother proceeded to take many photos of me in said outfit. It will live on in infamy.
One piece of advice you'd give your younger self.
Mean people are not cool and cool people are not mean. Also, don't get highlights.
What's the first thing you'd do if you won the lottery today?
Give both my parents a million dollars each — truly the least I can do.
What's in your Free People shopping cart?
Dr. Martens Leona Platform Ankle Boots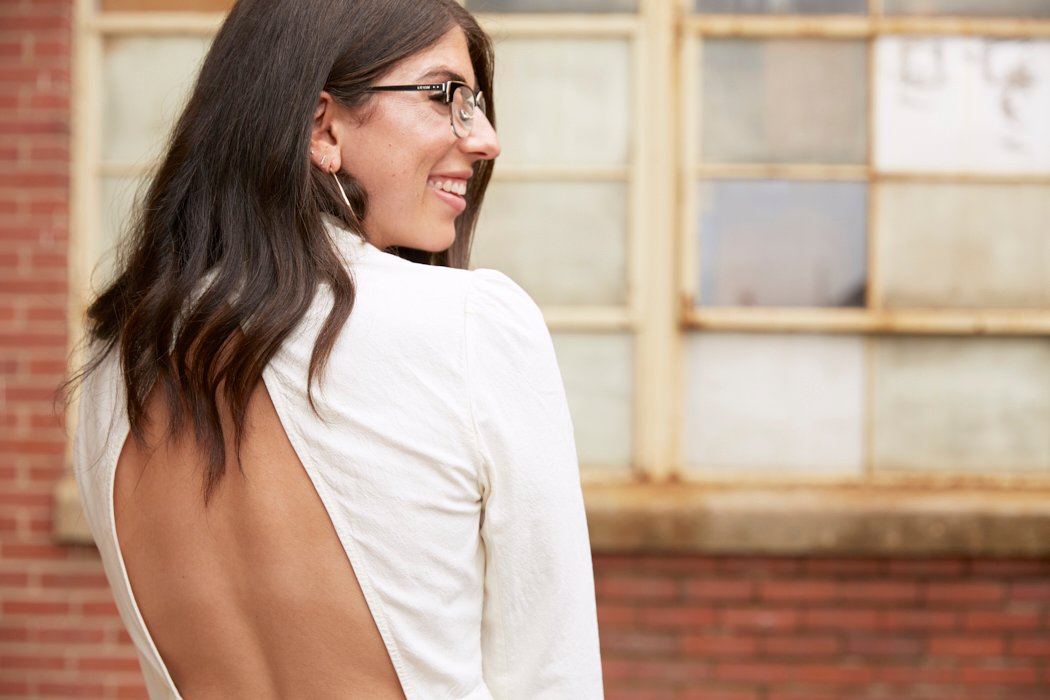 Follow Jenn on Instagram.
+ Loving Office Style? Meet more of the Home Office employees here!
Follow Patrizia on Instagram.