More than your average mist, Linné's new formula is changing the skincare delivery game…
What do you get when you combine the ingredients of a multivitamin, the energy of a crystal garden, and the ease of a hydrosol? The answer is Linné's clever skincare hybrid, Refresh Facial Mist, which is fast becoming a favorite of fashion's elite, with style stars like Kate Foley, Michelle Violy Harper, and the Hadid sisters (Alana gifted it to Gigi and Bella this past Christmas) amongst its earliest adopters. And in a time where it's hard to decipher which products are truly beloved and which are funded celebrity advertisements, Linné cuts out the guesswork by doing zero paid influencer marketing—meaning their fans are as organically grown as the ingredients in the bottle.
Jenna Levine, Founder & CEO, launched the brand just last year after decades of making her own skincare products from natural and edible ingredients, and over a year studying native plant botany and herbal medicine. In an effort to manage her own psoriasis and the cystic acne her sister struggled with at the time, Jenna explored a new delivery system for the ingredients she studied. "I love hydrosols and regularly distill my own, but I wanted to formulate something less familiar and address some sort of need," she explains. "I learned that most Americans are deficient in magnesium, an element better absorbed transdermally (through skin) than via digestion. I saw this as an opportunity to create an easy-to-apply dermal multivitamin that combined a synergy of minerals to support cellular health." With her careful blend of organic botanicals and raw minerals, Jenna's recipe boasts the ability to remedy a slew of complications in the body and the spirit. "I think people are taking better care of their skin than ever before," says Jenna of her logic. "Mists provide an affordable and easy delivery system that can be administered any time of day, making self-care super simple." Below, the mastermind breaks down a few ingredients from her powerful list, and what they bring to the table:
Organic Sulfur: "softens the skin and improves permeability to clear the pores and allow products to absorb more readily. Additionally, it is known to prevent acne by controlling the rate of keratin production and improving the strength and elasticity of the skin."     
Aloe Vera: "has 18 amino acids that work in association with other compounds of the human body to deliver numerous health benefits. The pure inner gel extracted from the aloe leaf is one of the best natural remedies for sunburns, skin abrasions, wounds, rashes acne and psoriasis."
Vegan Hyaluronic Acid: "for mists to actually hydrate, they have to contain molecules like hyaluronic acid that attract and bind to water molecules. Some hyaluronic acid comes from rooster comb, ours comes from the fermentation of yeast. It is vegan, gmo-free and like all of our products 100% cruelty free."
Zinc, Copper, and Magnesium: "inhibit free radical damage caused by the sun making them a welcome beach trio. Our copper is sourced from malachite, our magnesium from olivine, and our zinc from smithsonite. Beyond increasing cellular energy, oxygen, and promoting elasticity and firmness, these gems have metaphysical properties:"
Malachite: "is known to clear and activate all chakras, and is often called the 'stone of transformation.'"
Olivine: "is celebrated for its anti-fatigue properties and for stabilizing emotions. It is also known to reduce anxiety and strengthen the immune system and metabolism."
Smithsonite: "can relieve stress and boost the immune system, and moreover represents charm, kindness, positive happenings and auspicious new beginnings."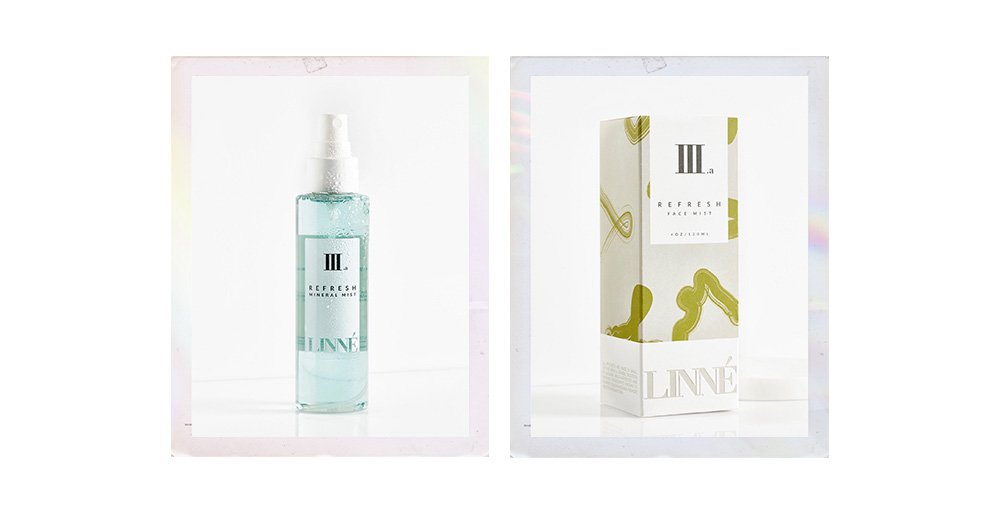 + Spritz away, and shop this game-changing dose of vitamins today! 
Lead photo by Jana Kirn.