A tale of the products and tools that make for an excellent, long-lasting braid…
As we enter the hot, humid, sticky, generally gross days of mid-summer, I'd bet a lot of money that most of you start the day with your hair pulled into a ponytail or bun. If you don't leave the house like this in the morning, it's only a matter of time until you grab a hair tie and whip those strands up and off the back of your neck. And if it's not the feeling of heavy hair on your sweaty skin that gets you, it's the inevitable frizz and puffiness that comes with the season's weather. You spend all that time styling your hair into the perfect loose waves only to walk outside and BAM — that wave of warm, wet air hits ya and your hard work with a curling wand is erased. So short of chopping it all off (which I am not at all opposed to), what's a long-haired lady to do? Maybe you're over the classic ponytail or can't master the topknot. Or maybe you're sick of trying to rationalize why your HAIR HURTS at the end of the day when it's up. (I mean seriously, how is it possible for hair to hurt so much?!) Whatever the reason, might I suggest the humble braid as an alternative? Easy to do quickly but polished enough to look intentional, braids can run the gamut from fun and casual to chic and mature. What's more, they work on virtually every hair length and texture, take about 30 seconds to weave and get your dang hair off your dang neck so there's more surface area for that sweet, sweet air conditioning to hit. (For the sake of simplicity and sanity, I'm not going to teach you how to braid your hair. I'm actually terrible at anything other than the standard three-strand braid so I'll leave the technical stuff to the experts and YouTube tutorials. Instead, let me weave a tale of the products and tools that make for an excellent, long-lasting braid.)
The Right Shampoo + Conditioner
I know, I know, braids are better on day-old hair. I won't argue that. What I will say is that for your day-old hair to be healthy and not frizzy, you need a solid shampoo and conditioner foundation. Frizz happens when the protein molecules in your hair bond with water molecules in the air, causing strands to swell. When your strands swell, any split ends or raised follicles become super-obvious. So to avoid a braid that's frizz city, you need a shampoo that won't strip natural oils from your hair and a conditioner that will keep your follicles happy, healthy and flat.
What to use: Hair&Me makes an excellent shampoo and conditioner that not only cleanse and moisturize, but also include peppermint extract which has a crazy-good cooling effect on a hot, itchy scalp. The other key to beating frizz in the shower is the right towel. The Lisse Luxe Hair Towel from Aquis protects vulnerable wet strands from damage and breakage so hair dries shiny and frizz-free.
The Right Brush
Similarly to the shampoo and conditioner, you need a brush or comb that will work with your hair and not against it. If you're not sure what's best for your hair, read this. Then wield your brush with gentle power so as not to anger your hair or scalp via breakage or rough brushing because, as we've already discussed, angry hair = broken ends = frizzy braid. Sure, you may want your braid to convey a carefree vibe but frizz has no place in your happy-go-lucky world.
What to use: If you're going to brush while wet, opt for a comb. The teeth are wide enough that they can work through snags without tearing your hair which is especially fragile when wet. If you're brushing while dry, think about using a boar bristle brush. They're a bit more expensive but totally worth it as the natural fibers in the bristles help to evenly distribute natural oils down the entire length of the hair shaft, not just concentrated up top. And what do you get when you have venly oiled and moisturized hair? A sleek, shiny braid, of course.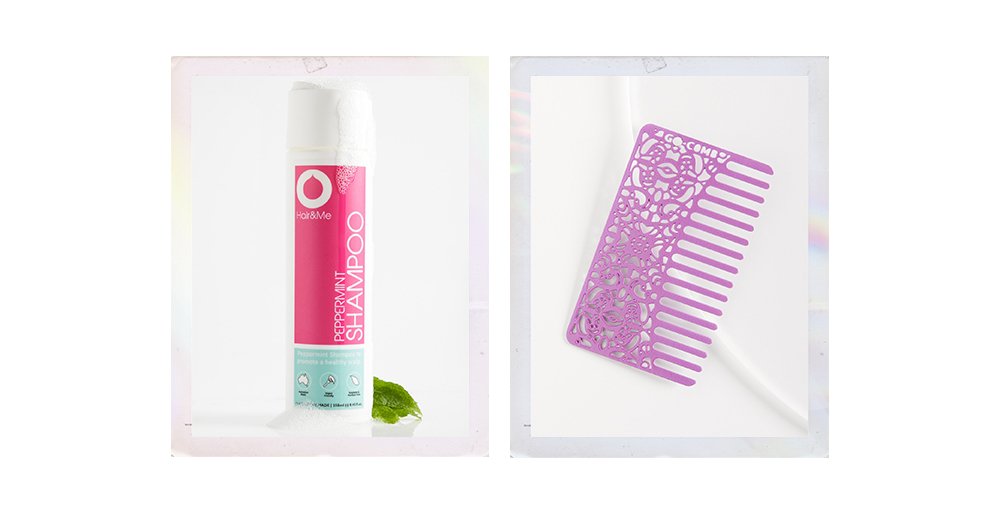 The Right Paste or Cream
No, you won't be dumping Elmer's glue on your head, but hair paste can go a long way in making sure your braid holds throughout the day and that it looks full. Paste gives you control over the hold of your hair style but it also allows you to change things up throughout the day. It can also be used on wet or dry hair which is great as braids tend to hold and look better on slightly dirty hair. So if you can't stand the idea of not washing your hair every day but want to look of second- or third-day hair, paste can help you fake it. The best part about pastes? They're almost always water-based, which means washing it out at the end of the day is way easier than dealing with gel or hair spray.
What to use: Opt for something that's lightweight enough to let you play with your braid style but with enough hold that flyaways aren't on your radar. Both Josh Rosebrook's Styling Cream and AHNESTI Haircare's AUTHORITI Whipped Paste fit the bill. Just warm a small amount between your palms and work through your hair from root to tip, creating texture and volume. Then braid away and stop worrying about it.
The Right Spray
If you have very fine hair, you may be better off using a salt spray over a paste or cream. The latter are often a little heavy for certain types of hair and end up weighing strands down instead of zhushing them up, creating a thin, lank braid. A salt spray, on the other hand, gives thinner hair some body without making it feel stiff and the formula also has a light hold to it. Plus, if you're looking a couple of days down the line, salt spray + a braid = pretty much the best beachy hair you can get short of actually going to the beach.
What to use: A lot of salt sprays leave hair crunchy and dry, but the Enchanted Island Sea Salt Spray from Rahua stands out from the salty crowd. Pink sea salt creates texture, body and hold while guayaba sugars offer moisture and softness before the hibiscus extract swoops in to strengthen strands and make 'em shine. Again, you can use this one wet or dry hair, just be sure to spritz at least eight inches from your head to avoid hitting just one spot and creating a crunch pit of hair.
The Right Backup Tools
When it's this hot and humid out, sometimes even the best laid plans fall short. So in the event that your braid gets a little out of control, there are a few things you can keep on hand to help deal. A personal favorite is to use a tiny bit of whatever face or body oil you have handy, warm it up between your palms and then gently spread it over any areas rife with baby hairs or flyaways. If you have a hair-specific treatment oil, even better. The oil weighs the hair down a bit without making it greasy, and adds a nice shine to your look. Then go in with a spoolie brush to get any small, fine hairs around your hairline you may have missed. And it all else fails, throw a cute scarf over everything and call it a day.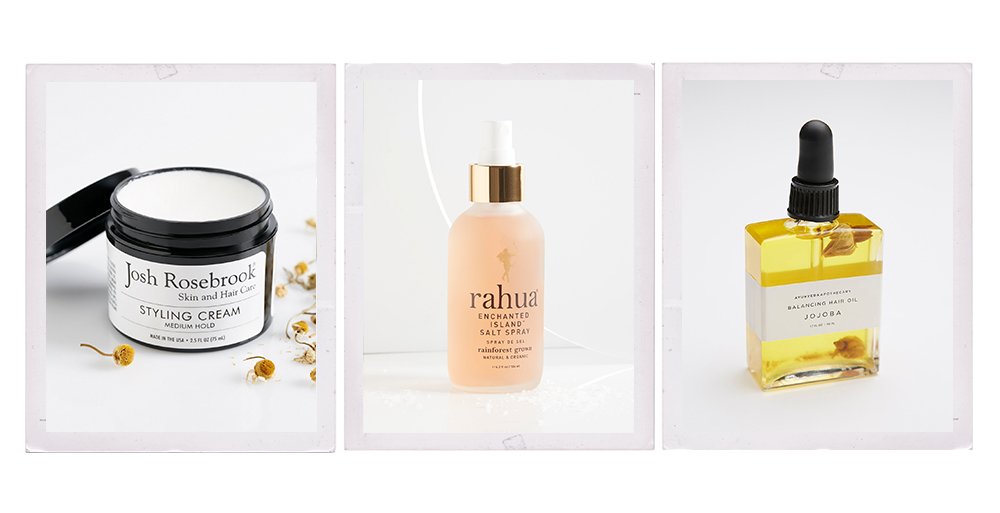 + Looking for more beauty tips and tricks? Read more from Allie here!