The season's buzziest hair accessory is doubling as a friendship bracelet…
"Oh yesss, I needed a grunge-y plaid and a witchy velvet…" mused JJ, Vogue's Editorial Business Coordinator as she pulled her chestnut bob back with the plush cobalt hair tie and clapped her hands excitedly. "This scrunchie is making me so happy right now," said Stacey, an NYC-based fashion executive who grabbed a teal pleated version worthy of spring's runways. "This is even making my arm look cool!" laughed Gia, a marketing executive wearing a sequined rose gold number over her wrist like a sparkling bangle.
Determined to find out if the recent hype about the return of scrunchies was as real as the street style phenomenon that's been playing out on the ponytails of It-Girls like Lily-Rose Depp and Selena Gomez, I landed in Manhattan with a handful of the finest poufy elastics and a mission — to gauge the stylish city-slickers' reaction to these real-life adornments. Already wearing a multicolored lurex adaptation around my topknot, I was sold on look (more subtle than a bow, more fun than a bun alone…) and the style that resulted once I let my hair down. "Look at my beautiful scrunchie wave," texted Jessica, proud owner of a fashion showroom and plaid rendition, along with a selfie of her perfectly post-elastic beachwaves.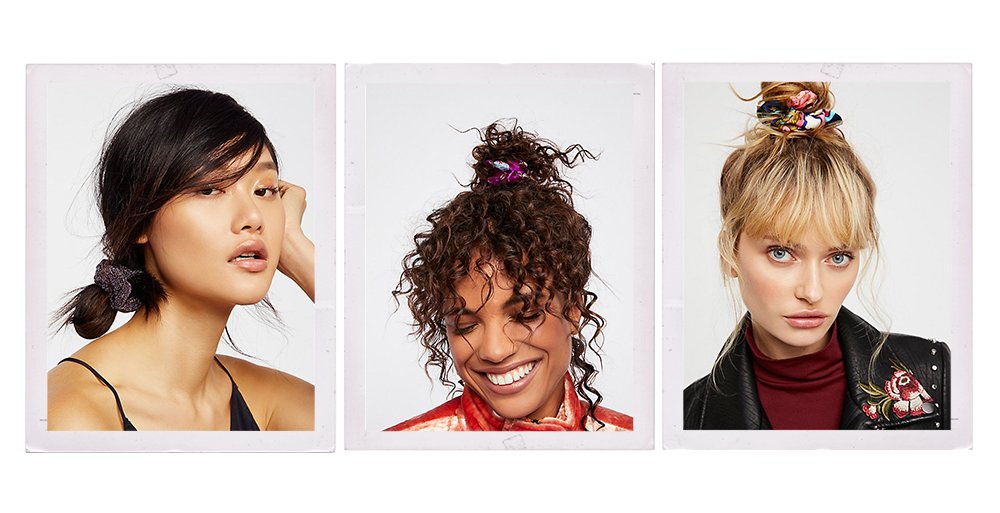 "It looks like Gucci!" whispered feisty fashion consultant Victoria whilst turning the champagne silk brocade tie over in her hand with a nod of approval. "Scrunchies are my faaavorite stealth accessory!" enthused Kristom, a PR exec (and early adopter of the trend) of a pineapple printed option. "When you've run out of things to wear, they're such an easy way to bring life to an otherwise dull outfit." And as a doubly effortless update to laid-back, can't-be-bothered cool girl hair, scrunchies may also be the most budget-friendly gift that doubles as a friendship bracelet this season. And with that, I rest my case.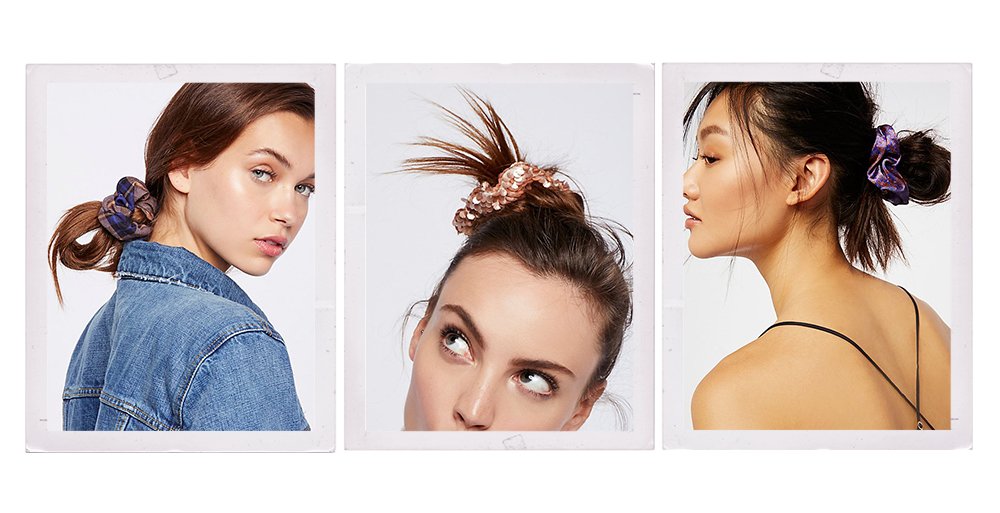 +Shop all scrunchies and hair accessories here!