Unlike push-ups and planks, certain skincare moves don't require multiple reps…

Now that we're in peak holiday season, escaping to the gym has become all the more essential for keeping your body (and sanity!) in check. But with limited time on your hands, you'll squeeze in a session whenever you can—before lunch, after a meeting, in between those endless work calls. This probably means you're showering multiple times a day, which brings up an interesting skincare dilemma: After rinsing off, should you re-apply the same products — toners, serums, creams — you just put on in the morning? Is that a good thing for your skin? Or can you over-do it?
To find out, we asked New York City dermatologist Michele Farber of Schweiger Dermatology if this so-called "double dosing" is healthy for your complexion. Here's her take on what your post-workout skincare circuit should (and shouldn't) involve:
Do wash with a gentle cleanser.
"It is fine to wash with a gentle hydrating cleanser post-work out," says Dr. Faber. This helps give you a clean slate, eliminating the dirt and grease from your complexion. Just go easy on exfoliating-type washes, which Dr. Faber says are best to use "only once daily, especially in colder weather, as your face can get irritated with overuse." And that can "create a cycle of dryness that gives the opposite effect of that dewy glow you want." Instead, think soothing and calming formulas. We like: Kopari Coconut Cleansing Oil, $32.
Yes to eye creams, pause on toners.
"Most essences and eye creams are more moisturizing," says Dr. Faber. Toners, however, typically have certain acids that slough dead cells and work wonders on dull skin but are "usually too drying to repeat," says Dr. Farber. We like: Echium & Argan Gentle Eye Cream, $54.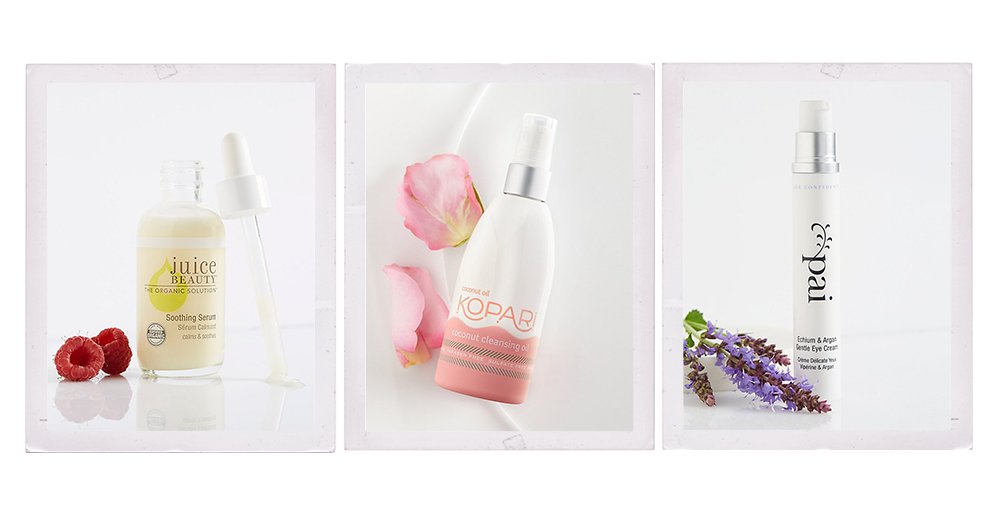 Read the label of your serums closely.
"Serums are a little more tricky," says Dr. Faber. "If the formula is hydrating and antioxidant-rich, with things like hyaluronic acid and vitamin C, it's ok to repeat." (We like: Juice Beauty Soothing Serum, $36). But be careful with "retinols, glycolic acid, salicylic acid and benzoyl peroxide—ingredients often found in anti-aging, exfoliating, and acne products," she says. "While these are helpful for skin, they can be drying if applied more than once daily."
Bring on the moisturizer — and SPF.
"It's perfectly fine to stick to a gentle moisturizer that contains sunscreen to rehydrate your skin post-workout," advises Dr. Farber. So apply liberally! We like: Salt And Stone SPF 30, $18
To mask or not to mask?
If you have the time, and are committed enough to wear one while you blowdry your hair, consider the type first. "Face masks, like other skincare products, can either have hydrating ingredients or ingredients that help with aging, decreasing inflammation or exfoliating," says Dr. Farber. Moisturizing face masks get a thumbs up (hold off anything harsh). Plus, after a workout and steamy shower, your skin might absorb the nourishing ingredients even better. We like: Petite Amie Chillin' Emoji Masque, $10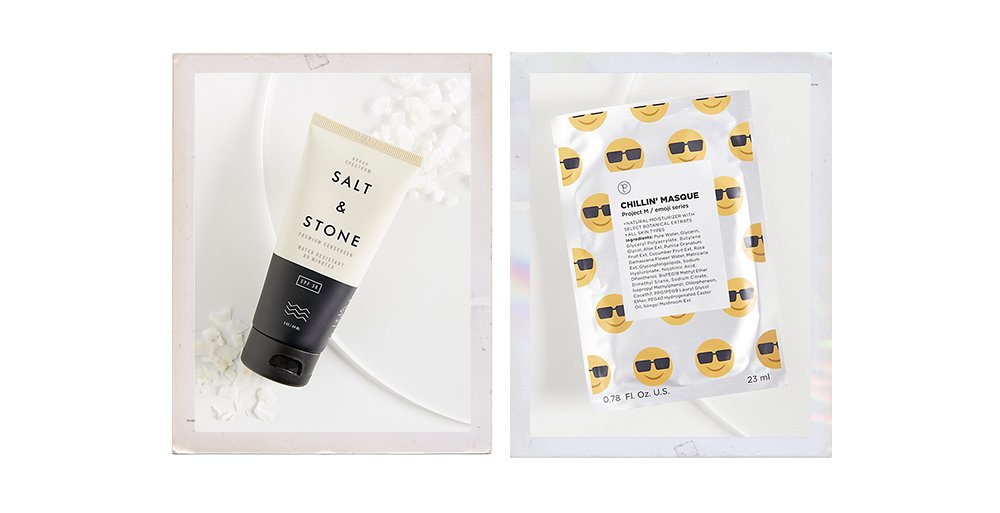 + What's your favorite post-workout beauty tip? Share it with us in the comments below!