Here in support of our latest Vintage Loves capsule, Denim Dreamin' — an interview with our one-and-only vintage buyer Ali… 
Vintage denim. Your new collection in 10 words or less.
Unpretentious, rugged, classic, comfortable, reliable, feminine, sexy, unique.
Favorite item/why? 
Hard to say… I hand-selected each piece with careful consideration of how Free People would share the season's denim interests.  If I had to choose, the custom hand-painted denim western shirt by artist Kris Chau is pretty unique. This shirt has the perfect fade, with pearl snap buttons and 3 yolk pockets.
Are you forever in blue jeans? 
Yes. Denim is everywhere. If it weren't for denim, a good portion of the world's population might be running around naked. (lol)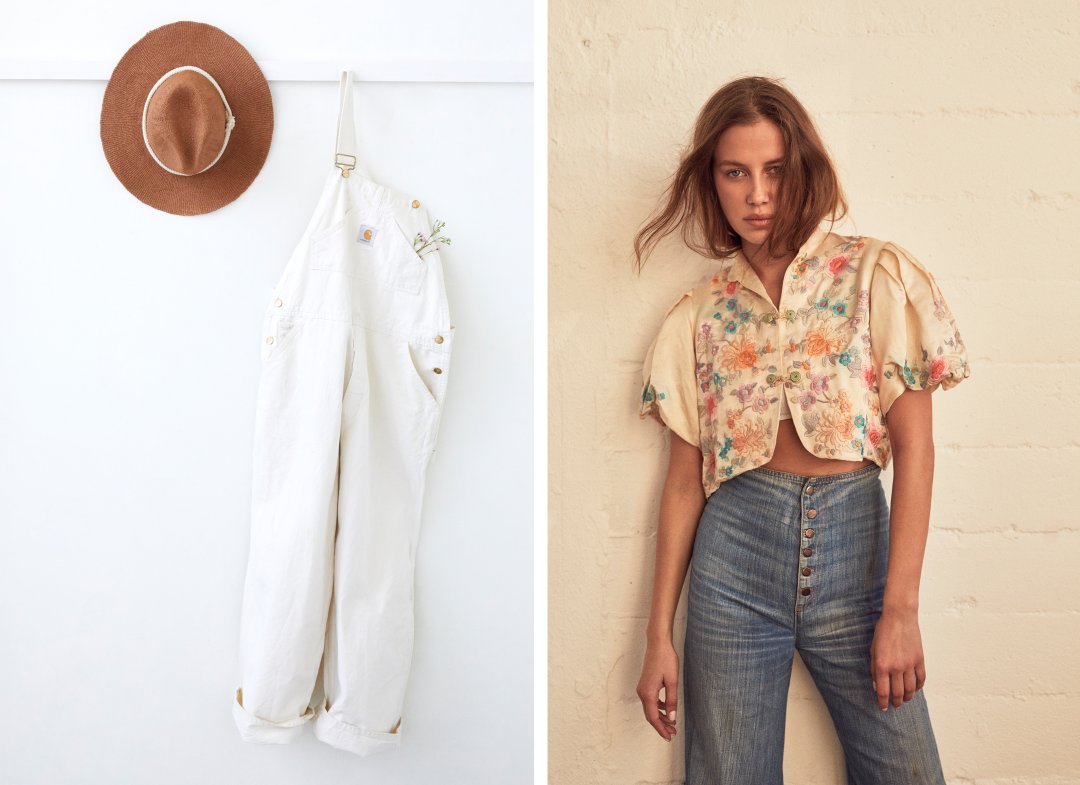 Why is a denim/femme top uniform so awesome?
Denim, to me, represents softness, comfort, warmth, and a sentimental connection to my past. It's always nice to pair your jeans with a white tee shirt (classic look) or with a femme top to sweeten up your "boy" bottom.
Wash jeans after each wear – where do you stand?
NEVER. Well maybe hand wash if they start to smell (lol).  I love the way indigo fades and develops a natural striation.
5 fave "vintage" songs: 
Impossible to choose 5.
What makes an old pair of jeans amazing?
The search for a perfect pair of jeans is an art form — it's a true treasure hunt, taking into consideration a lot of details: the condition or fade of the jean, their rarity (year or collectability), the label, the brand, the rivets, the stitching, the crotch, the seams, hems, and size.
If you could be a denim silhouette, which would you be/why?
Levi's 501 XX Buckle Back — I get excited about the details of this silhouette. I love the two-tone stitching, the redline in the selvedge, the single stitch in the back pocket, the Big "E" in the little red tag, the copper-crotch rivet that always accompanies the buckle in the back. I respect the way jeans were made in the 40s. Jeans were made like a custom ergonomically handmade jean, where the edge of a single bolt of selvedge roll was cut out and then sewn carefully together. Today we mass produce denim on huge machines and use a cookie cutter to chomp down on piles of fabric and then sew two pieces of fabric from the roll together.  It's very different from how denim jeans were once crafted.
What are you currently driving?
1986 Ford LTD Crown Victoria Woody Wagon.
Define free?
THE RIGHT TO THINK! 😊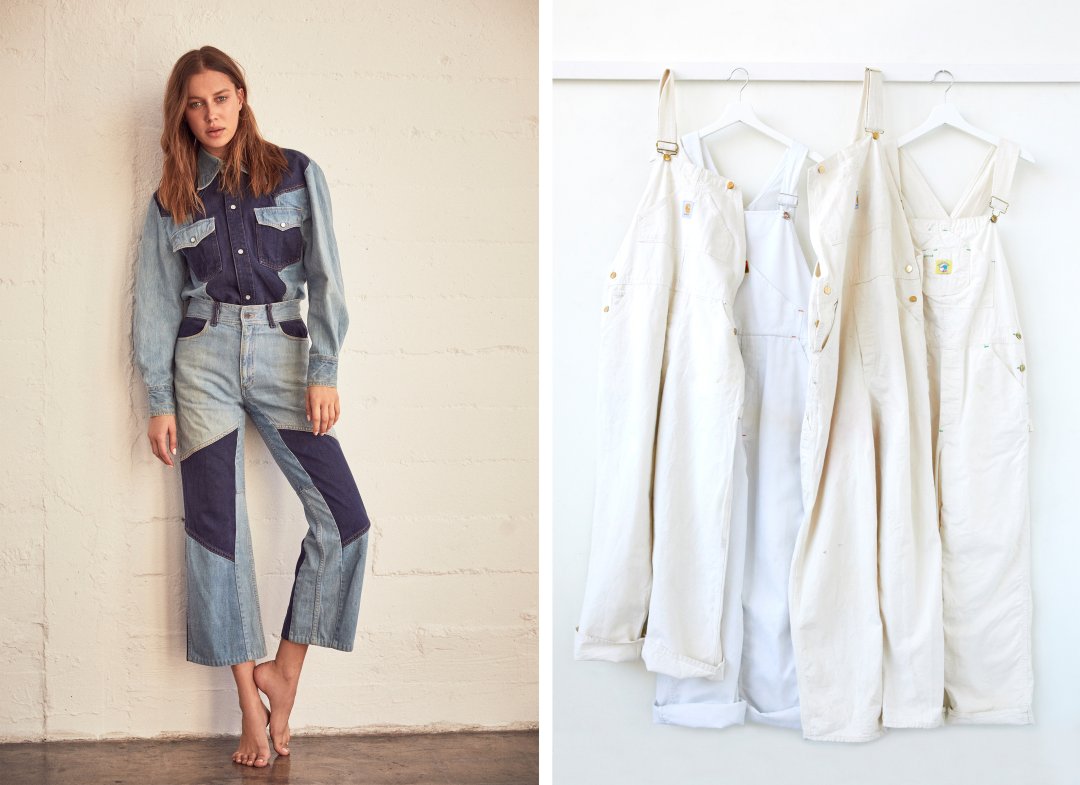 + See more from our Vintage Loves collection here!