I am a tee-in-the-summer/sweater-in-the-winter kind of girl. Paired back to denim, cut-offs, or a mini is my go-to look.
Your position at Free People…
Associate Buyer – Knit Tops.
Describe your personal style…
Knitwear. I am a tee-in-the-summer/sweater-in-the-winter kind of girl. Paired back to denim, cut offs, or a mini is my go-to look.
Who is your style icon?
Anjelica Huston, Georgia May Jagger, and my mom when she was my age (lots of olive silk, earthy stones and Givenchy perfume).
What do you love about your job?
The people. I am still in awe of all the creative, intelligent, funny and inspiring women I'm surrounded by each day. There are definitely some cool guys around, but I just love being exposed to so many powerful women. It makes me excited for my nieces!
What are your beauty + wellness necessities?
Vital Proteins Marine Collagen! One of the beauty team girls introduced me to this and now I never start my day without it. Also Juice Beauty Blemish Clearing Serum and RMS Lip2Cheek.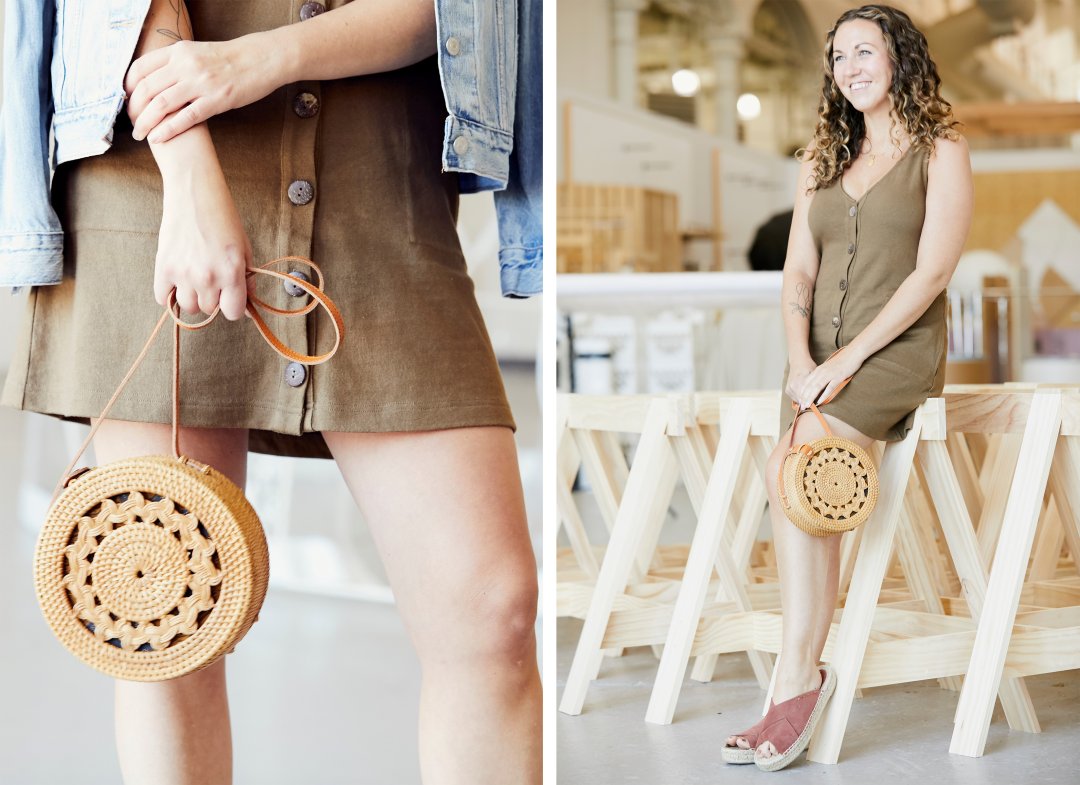 What do you do outside of Free People?
I love to run! Especially with my pup Sasha. Anything outdoors — wandering around a farmers' market or a good long meal with friends. I've been squeezing in some travel this summer which is inspiring me to get back into photography. Next up on my list is to learn to screen print and visit a local make-your-own pottery studio that one of my fellow FP babes introduced us to!
One thing in your closet that you could not live without is…
My "Stephanie" necklace. I'm still on the hunt for the perfect fitting Levi's. Once I do, they might jump to the top of the list..
Your favorite (upcoming) trend…
In the knits world, we lovenew textures — thick rib, hacci, and ponte. Anything with a yummy hand you can tuck in. Oh, and leopard anything! We've got a leopard print Clare Tee coming this fall that I'm dying to get my hands on.
The soundtrack to your life…
My music changes so much with the seasons – impossible to pick just one. Here's the top 3 for how I'm feeling right now in this July heatwave:
"Summer" by War, "Gimme Shelter" by the Stones, and Nathaniel Rateliff's "A Little Honey."
What's in your freepeople.com shopping cart? (list 5-10 items please!)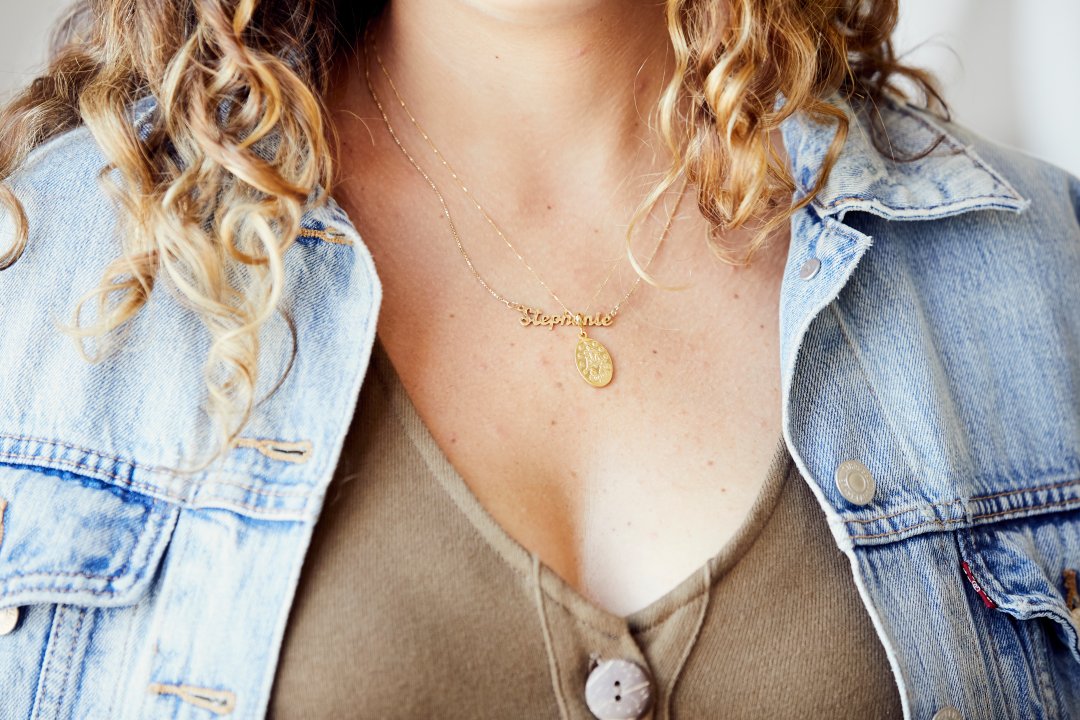 Follow Stephanie on Instagram and shop her look today!
+ Loving Office Style? Meet more of the Home Office employees here!
Follow Patrizia on Instagram.