Why teaming up your wellness essentials can deliver 2x the results…
Good things come in pairs — shoes, workout buddies and now your skincare essentials. By combining two well-matched treatments in your regular routine you can really knock out a lot of complexion issues — from acne to dry skin to dullness — with a one-two punch. The most effective solution might be to take an inside/outside approach and pair the supplements you're taking with topical products that work in harmony to target your concerns. Here's how to double down on your beauty efforts for radiant results.
For Glowing, Clear Skin
Supplement: Tonik No. 1's easy, no-mess capsules are filled with 100% coconut oil so you can absorb the antibacterial benefits on a cellular level to keep your complexion breakout free.
Pair With: An organic, raw coconut salve like Kiki Health's melts into your skin to help fight dryness and irritation.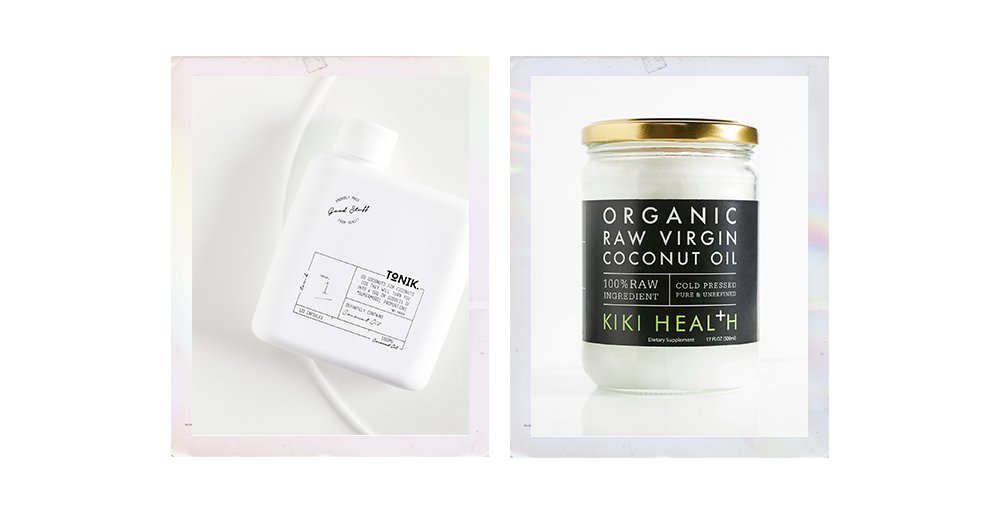 For a Calmer Complexion
Supplement: Turmeric powder has been used for centuries to ward off inflammation that leads to skin flare-ups. Try mixing this delicious spice into a latte or cooking with it (check out some ideas here!).
Pair With: When applied to the skin, Cocokind's turmeric balm helps tone down redness and dark spots.
For Smooth, Hydrated Skin
Supplement: 8 Green's freeze dried tablets are packed with superfoods, including the nutritional powerhouse that is kale. Lauded for its high levels of antioxidants, vitamins and minerals, this leafy green can help strengthen your immune system, improve your digestion and keep your body functioning at its peak.
Pair With: Youth to the People's firming serum is crafted with cold-pressed kale extracts (along with spinach and green tea) to boost your hydration levels and protect against environmental stressors.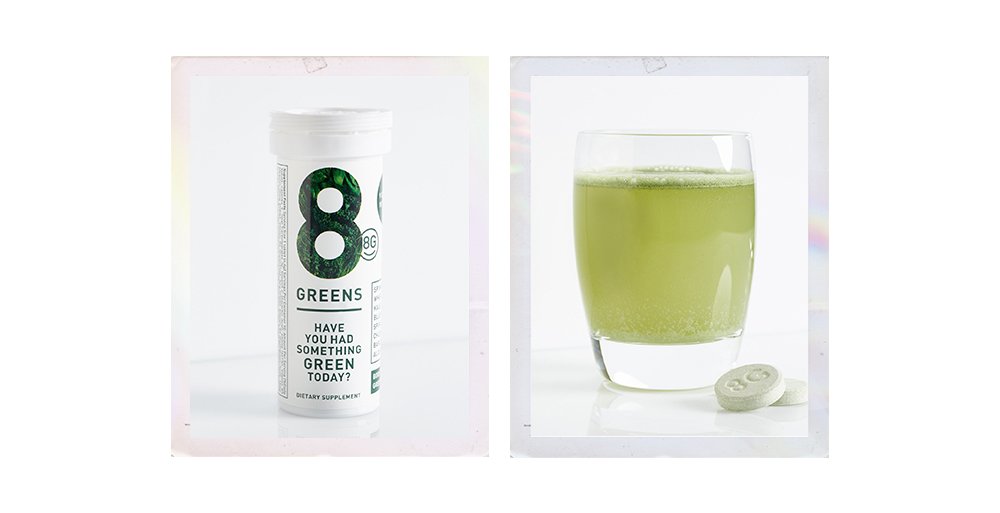 For a Toned Body
Supplement: Rich in fiber, chlorophyll and vitamins, Sun Potion's matcha helps your body's natural detoxification process and might have relaxing benefits for your mind, too.
Pair With: Scrub up with this exfoliating matcha-infused body treatment to clear out your pores and minimize photo-damage from UV exposure.
For Stronger Skin
Supplement: This fatty acid delivers tons of health benefits — from reducing heart disease to lowering your cholesterol — not to mention what it does for your skin (hello glowy complexion!). Find it in the Super Elixir's powder blend, which is crafted from bio-live, certified vegan, whole-food ingredients, and can be mixed into plain water or your go-to smoothies.
Pair With: Chia seeds are an incredibly rich source of omega 3, which on a topical level can help nourish and firm your complexion. Maya Chia's face oil is extracted with an oxygen-free method that ensures the results are stable and super effective.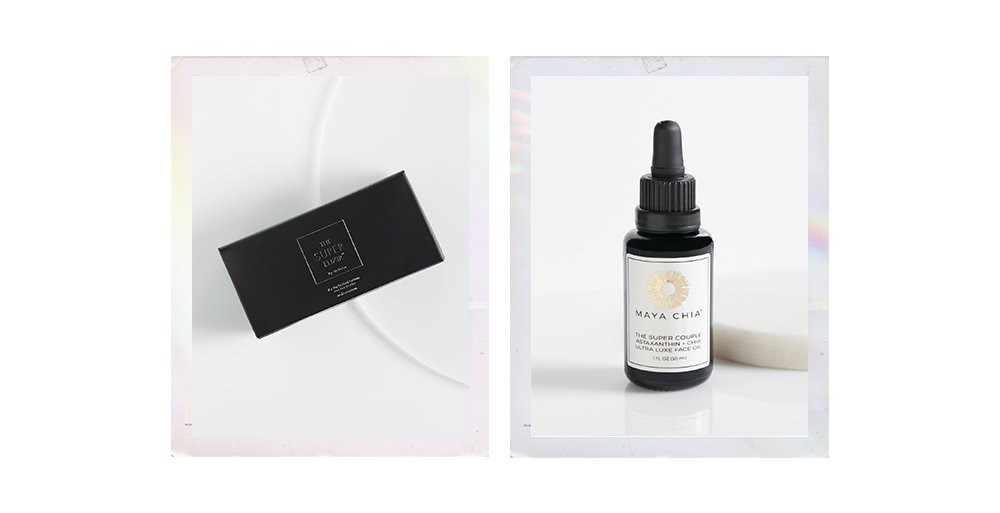 + What is your perfect pair? Let us know in the comments below!