Your brain is able to generate more creative thoughts when you're less anxious…so start doing a whole lot of chillin, now!
This post comes to you from contributor, Kate Mack. 
Wellness wasn't always about spin classes or green smoothies. Creativity and the arts were strongly connected with the concept of wellness from the late 18th century to WWII. Great artists like Beethoven, Mozart, Nietzsche, Tolstoy and Proust spent long periods of time relaxing in the grand spas of their eras, and composed many famous works there.
Medical and neuroscience research shows that stress is the biggest obstacle to creative thinking. Alpha brain waves, which occur when your brain is in an idling state (daydreaming, practicing meditation, or aerobic exercise) fuels creativity. Spas, wellness programming, and artistic activities are all proven to expand our imaginative muscles. Your brain is able to generate more creative thoughts when you're less anxious. So basically, by chilling out you'll probably create a masterpiece.
Here are 5 ways to inspire your first requiem:
Attend a classical performance.
Or at the very least, incorporate some musical greats like Chopin, Debussy, or Philip Glass into your playlist. You'll be amazed at how stimulated your mind becomes when you tune into the music.
Aromatherapy bathing.
Fill up your tub, light a candle, and take a bath. The combination of warm water and detoxifying salts, crystals or oils can lower your blood pressure and relieve anxiety, thus freeing up your mind to daydream. Try these with dried flowers for added botanical inspiration.
Knit something.
The repetitive action of needlework can induce a relaxed state, just like yoga or meditation. Except with knitting you get a cozy pair of socks when you finish.
Color!
Adult coloring books are trending for a reason — there's something especially soothing when you put your focus into coloring between the lines. They're also a good way to break the "creative ice" and tune into your inner Manet.
Read between the lines.
Find yourself a good ol' fashioned book and dig into it instead of turning on the TV tonight. I find that reading before bed relaxes me (sometimes too much and I pass out), but choose something that relates to a passion or something you're curious about. I'd suggest Material Girl, Mystical World if you want to tap into the meaning of life and keep it light. ;)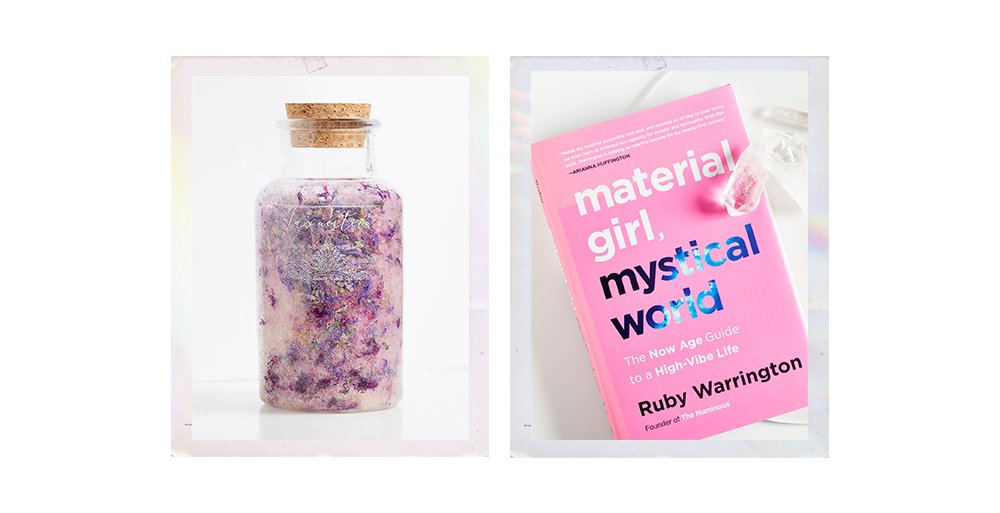 +Looking for more ways to jumpstart your creativity? Check out these articles here! 
Photo by Jana Kirn.