"My favorite 'styling trick' is cutting everything I own…"

Your position at Free People…
 Accessories Sample Coordinator 😊
How does your job influence your personal style?
Being surrounded by accessories every day definitely makes me amp up my accessorizing game. I have ignored the old saying, "Before you leave the house take one thing off." I now just add another (oh well).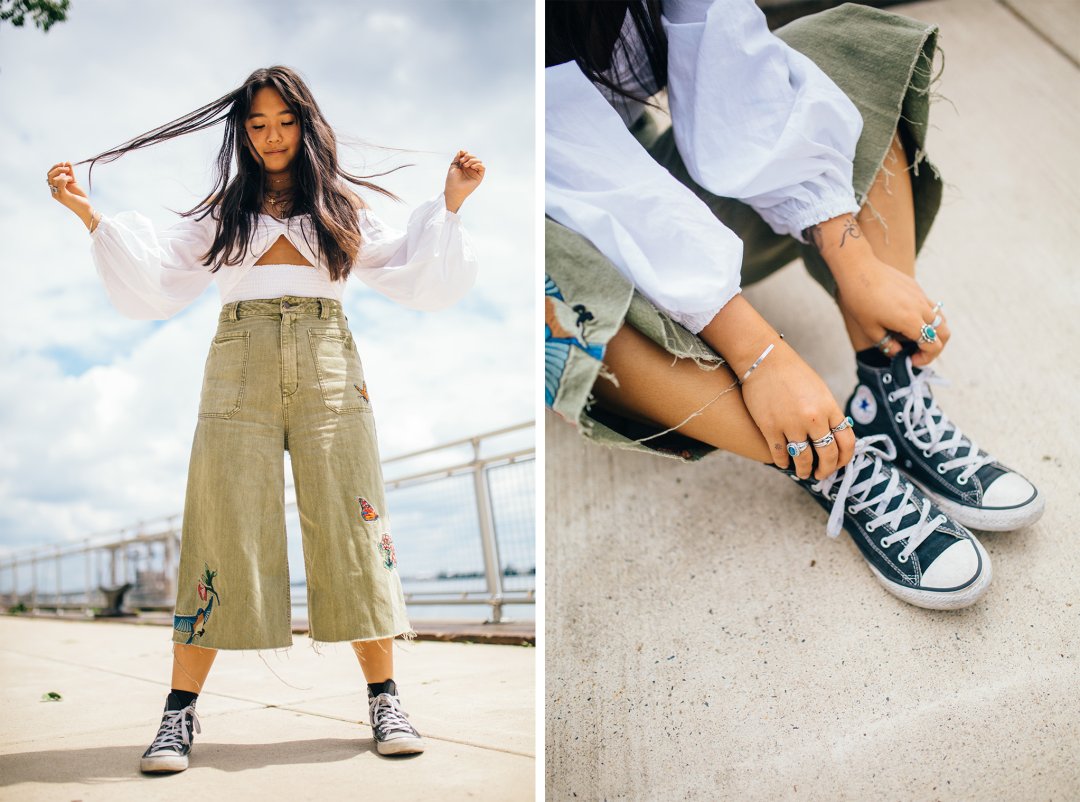 What is your personal style?
It honestly depends on my #mood. But here are a few of my go-to looks… If I wake up late, rompers and jumpsuits are my saviors. They make you appear like you have your life together and that you didn't sleep through seven alarms. My closet is also filled with oversized T-shirts, courtesy of my Dad, that are an easy fit as a dress or knotted up with some jorts. Also, I have a growing collection of culottes but most of them were just wide leg pants that were too long… (See next question.)
Go-to fashion rule or styling trick?
My favorite "styling trick" is cutting everything I own. Because I am a shorty and need to chop basically everything I own in half. I also never brush my hair… not sure if you consider that a trick or just pure laziness. 😊
Favorite part about your job?
I have a few… Getting to work with passionate, unique people. Collaborating with so many different teams. The buyers present us with their buys for the coming months, we then are passed the physical sample, studio shoots it on model and then, voila! It appears online for all the freeps to buy. I love touching new product and getting it out there for our customers.
Most challenging part of your job?
Trying not to buy everything… But also staying organized. The pile of accessories and things to do can build up fast. Making lists is vital for me and also super satisfying when I can check something off! 
What's in your freepeople.com shopping cart?
The real question is: what isn't in my cart? I'll "shorten" the list to what I realistically think I will buy.
One thing in your closet that you could not live without?
 These are not really IN my closet but a pair of gold hoops that my mom gave me. I actually snagged them when I visited home one weekend but they are my all-time favorite earrings and I would be super bummed if I lost them.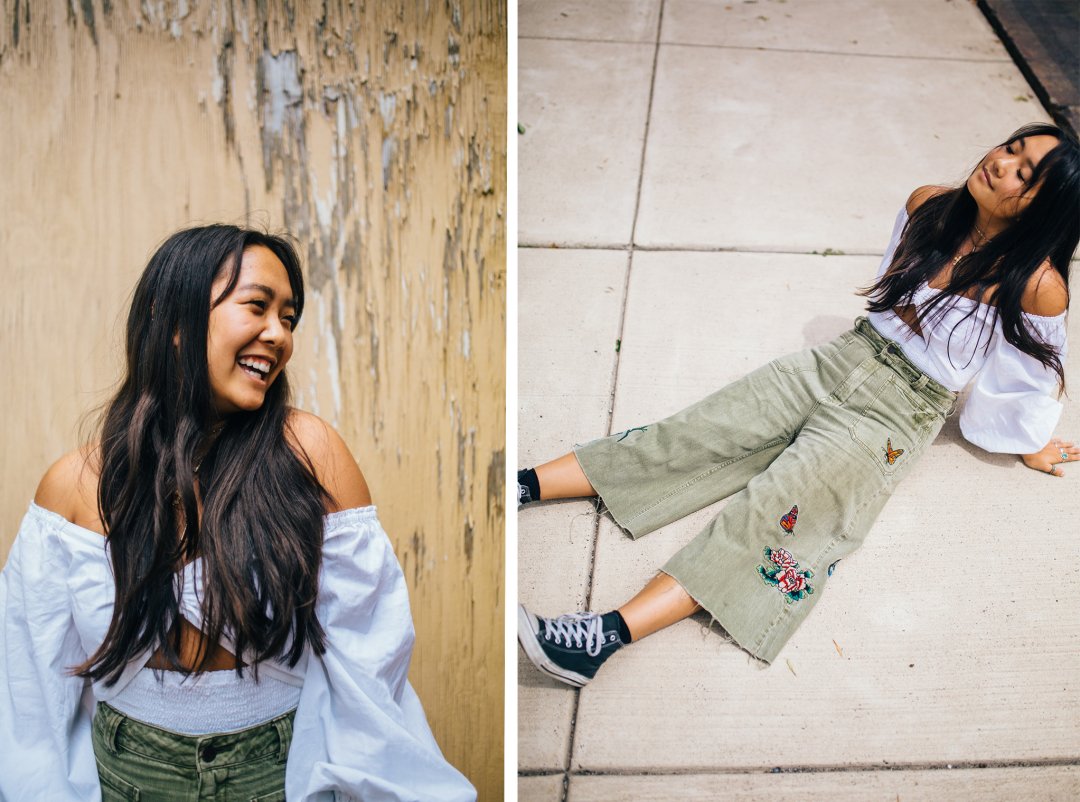 Follow Claire on Instagram and shop her look today!
+ Loving Office Style? Meet more of the Home Office employees here!
Follow April on Instagram.