"I would say my style exists somewhere between 30's film star and 90's boy…"
Your position at Free People…
Stylist.
How does your job influence your personal style?
It has influenced me in so many ways — from the people I work with to the endless product that comes through the studio (and the fact I'm on my feet all day). I've simultaneously become more experimental and more refined. Being a stylist, you are exposed to so much product and so many trends and sometimes work a few seasons ahead… I feel like my eye gets sharper every day.
What is your personal style?
I would say my style exists somewhere between 30's film star and 90's boy. I've been through a lot of phases and I like to cater to my whims. I also like to work within contrasts, bordering between fantasy and function. I see getting dressed more as getting dressed up. My closet is like a dress-up chest. There is an occasion for everything.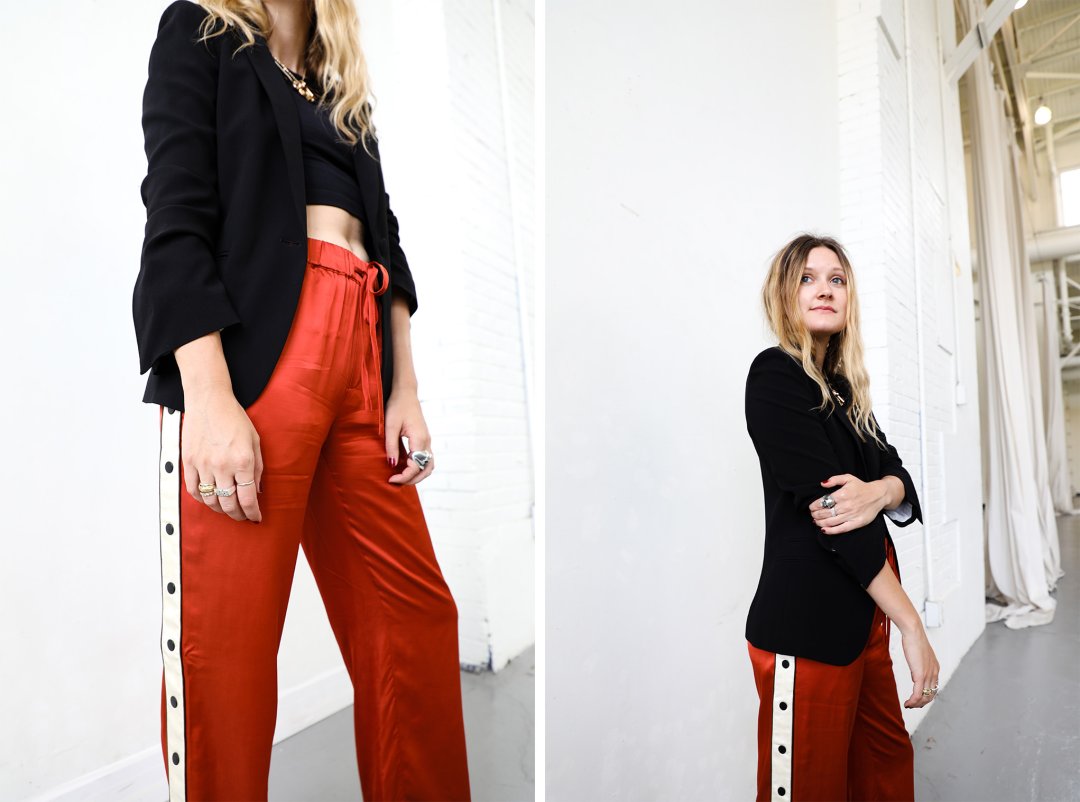 Go-to fashion rule or styling trick?
Always dress for yourself. Never try to be something that you aren't. You should wear the clothes, the clothes should never wear you.
Favorite part about your job?
The people! The studio is a crazy family.
Most challenging part of your job?
Time management.
What's in your freepeople.com shopping cart?
One thing in your closet that you could not live without?
My leather jacket. I've had it for almost 10 years and it's falling apart. I always have it with me. It's like a part of my DNA. It has a lot of good stories to tell.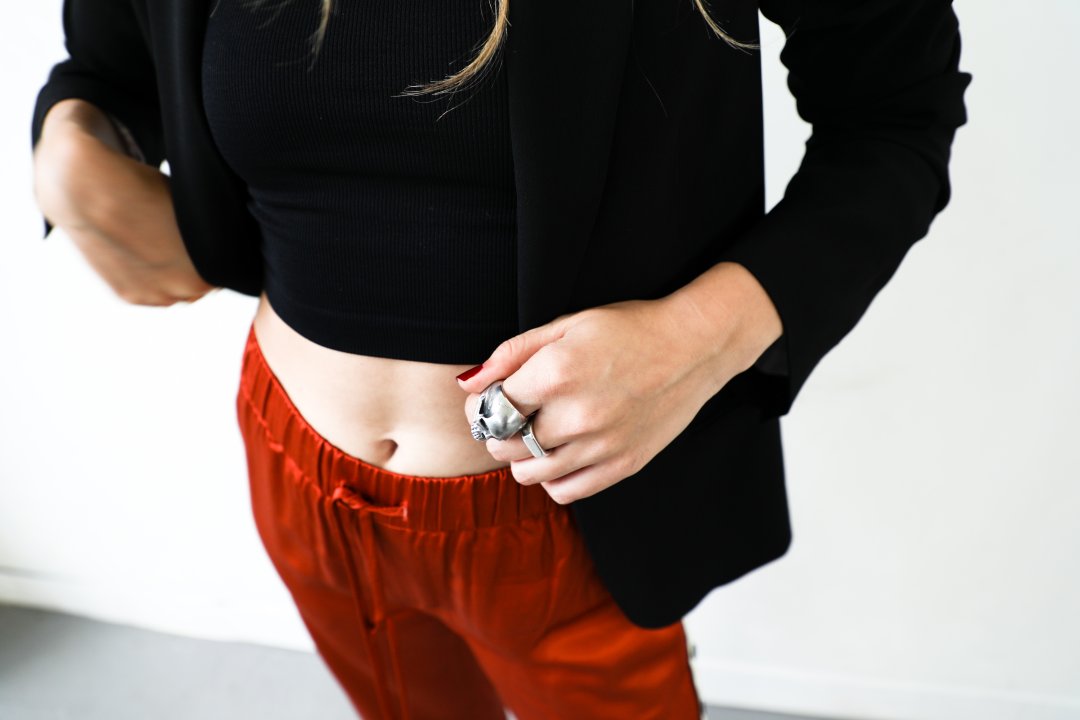 Follow Kirby on Instagram and shop her look today!
+ Loving Office Style? Meet more of the Home Office employees here!
Follow April on Instagram.