Hello Hello, it's me!
Your position at Free People…
I'm the Editorial Assistant for our Brand Marketing team! I also head all things creative for FPMovement on social.   
How does your job influence your personal style?
I would say my lifestyle influences my personal style more than my job. I definitely get inspired by the women around the office, though — there are some pretty wicked outfits that stroll the halls.
What is your personal style?
A little bit of everything. I think the best way to describe my style these days is Sporty Spice meets Mountain Chic meets Hype Beast, HA!
Go-to fashion rule or styling trick?
My go-to rule is comfort. I don't believe in not mixing colors, or prints, no matter what season it is! I really just wake up and whatever I feel best in is what I wear. It's the worst feeling when you walk out of the house and don't feel comfortable… then it is just on your mind all day and you're miserable. I don't care about what people think… if I own it, people can feel that no matter how out of place the outfit may be. 
Favorite part about your job?
Seeing creative ideas come to life…
Most challenging part of your job?
 Currently, balance!
What's in your freepeople.com shopping cart?
One thing in your closet that you could not live without?
My Levi's and my puffy! <3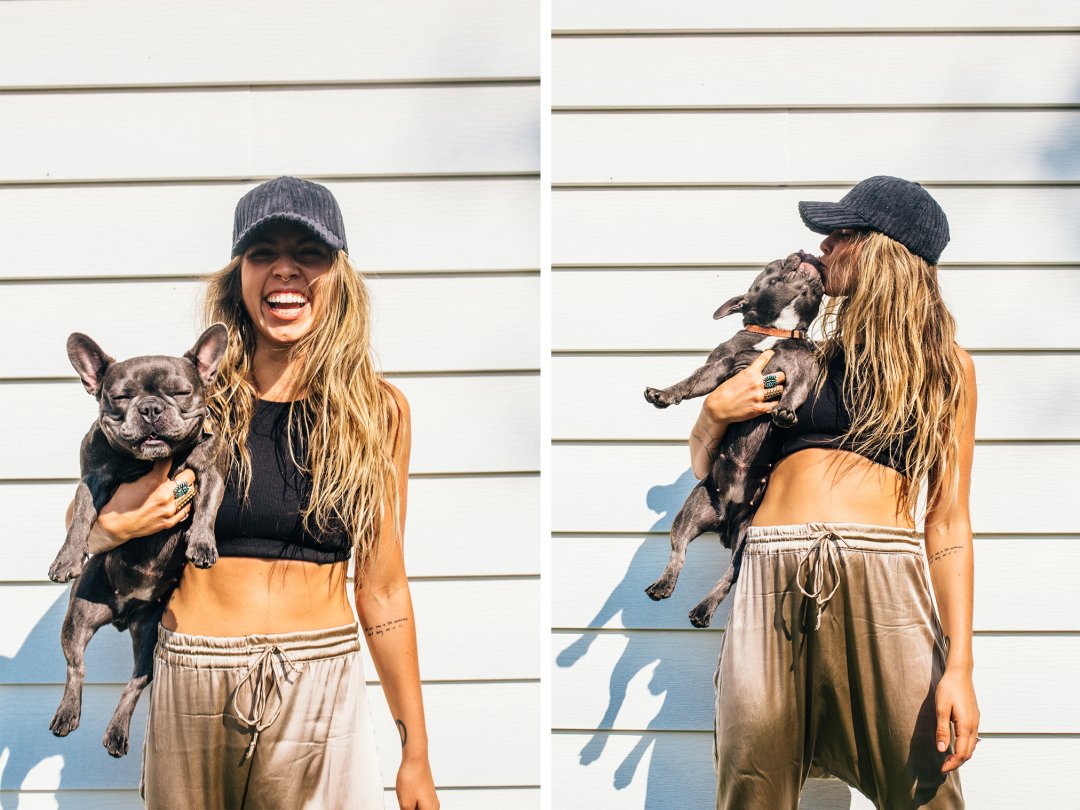 Follow April on Instagram and shop her look today!
+ Loving Office Style? Meet more of the Home Office employees here!
Photos by Jana Kirn.