Is there anything that baths, stickers, and chocolates can't fix?
Suuuure, as of 2am this morning, an extra hour of sleep was technically slotted into American's schedules — so why is it still so tired in here? Perhaps because any change in sleep patterns for sensitive humans requires an adjustment period after throwing off your biological clock (or circadian rhythm), or maybe it's the promise of early sunsets that are sure to make every activity after 4pm feel like a late-night decision, or — better yet — even with an extra 60 minutes of sleep, the cold that's steadily creeping into darkened daily routines is encouraging that fight-or-hibernate response that so often ends in the latter. Whatever the cause, those suffering from a sluggishness that can't be explained by the act of "Falling Back" can take a spin through these energy-encouraging options that are worth making a habit:
FLIP YOUR BATH ROUTINE:
Spending an hour in the morning meditating or working out has become the norm, but the perks of an early bath encompass aspects of both activities in one luxurious soak. With increasing studies showing that a hot bath delivers similar health benefits as exercise, the act also doubles as a chance to focus your first thoughts in an environment that allows a smooth transition into your routine. Rather than jumping straight out of bed and into the outside unknown, pour a packet of Pursoma's Resurrection Bath (which boosts energy with algae and wild-harvested seaweed) into the tub and get your blood circulating with Captain Blankenship's Lime & Coconut Body Scrub  – a citrus-scented exfoliation session acts as a natural refresh button. The all-day glow that's gained from sweating out toxins and sloughing off dead skin cells only helps this self-care staple's time change make perfect sense.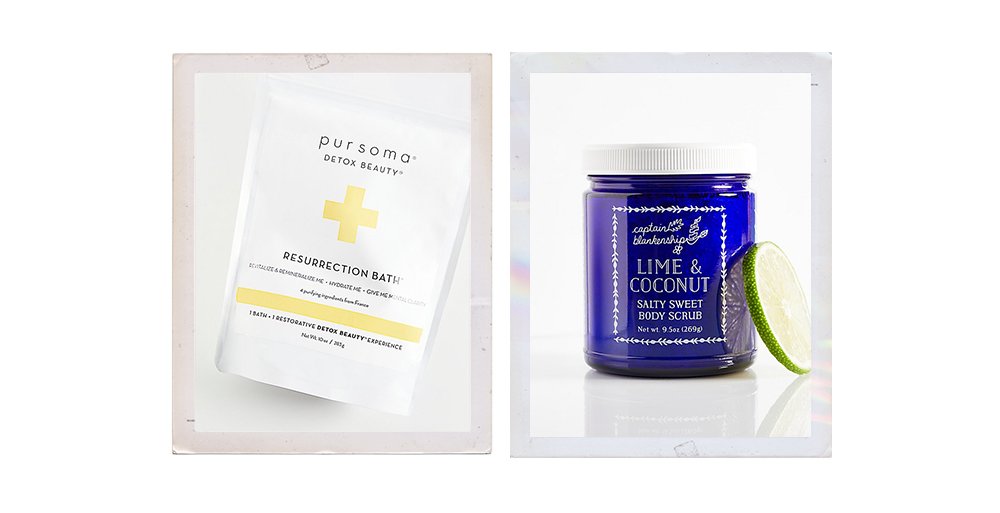 TRY SOME FUTURISTIC APPLICATIONS
Once tub time has served its purpose, unwrap a sheet of Joanna Vargas Bright Eye Hydrating Mask and place each strip just under your lower lash line, letting the serum sink into your skin while you apply lotion and dress for the day. Its all-natural ingredients are blended to detoxify and tone the eye area's hyper-delicate skin, helping to depuff and brighten a once-sleepy gaze. And for a next-level, next-gen boost of momentum, Body Vibes Energy and Focus stickers can be shockingly affective. Just peel off the round, holographic patches and stick onto your chosen zone (the body's left side over the heart or the right wrist are suggested) and let the science do the heavy lifting. Thanks to their mix of homeopathic technology and bio-energy research, these smart stickers might be the future of healing (and honing attention spans) without prescription pills.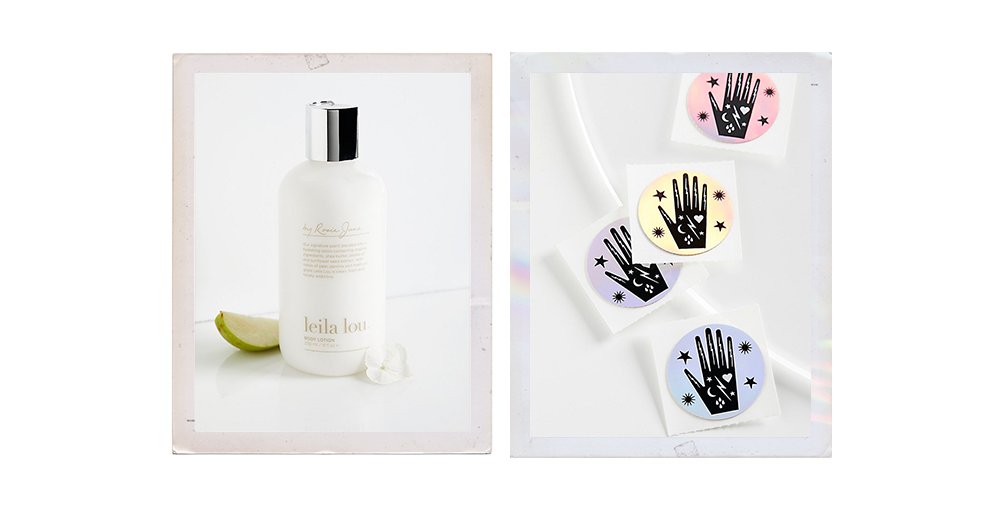 SNACK WELL
Once the seal has been broken on your front door, it's a pretty low-key hassle to just go ahead and keep your office space stocked with modern versions of your favorite treats that actually do your body right—plus, it an expense that's worth justifying, unlike a midday bag of greasy takeout or an extra cocktail at the end of the night. For a sneaky dose of circulation-boosting cacao mixed with your daily water intake, a scoop of Dope's Beet Bliss Powder rivals coffee with its natural energy-lifting abilities, and comes packed with powerhouse ingredients like skin-plumping baobab and mangosteen. And with vegan Mushroom Hot Cacao spiked with mood-lifting cordyceps and Freaky Health Chocolate Bars laced with stamina-enhancing maca and mind-sharpening goji, a guilt-ridden trip to the candy bowl seems like a missed opportunity.