"My style is somewhere between refined and stuck in the '90s…"
Your position at Free People…
Associate Buyer, Accessories (Hair, Tech, & Socks).
Describe your personal style…
Where do black jeans, a tee shirt and a leather jacket fall? Somewhere between refined and stuck in the '90s? But essentially I only wear black and white with pops of red here and there.
Who is your style icon? 
Oh so many, too many. But me and BFF currently find ourselves stalking Nicole Richie on a regular basis. She's cool and funny and it shows in her style (way post-Simple Life, obvi!)
What do you love about your job? 
I love to play with color, print and developing. I get to develop styles mostly for our hair and sock assortments. It's fun to not only be the one assorting our styles but also designing them in a sense. And then to see customers love the product, too, makes the experience so rewarding!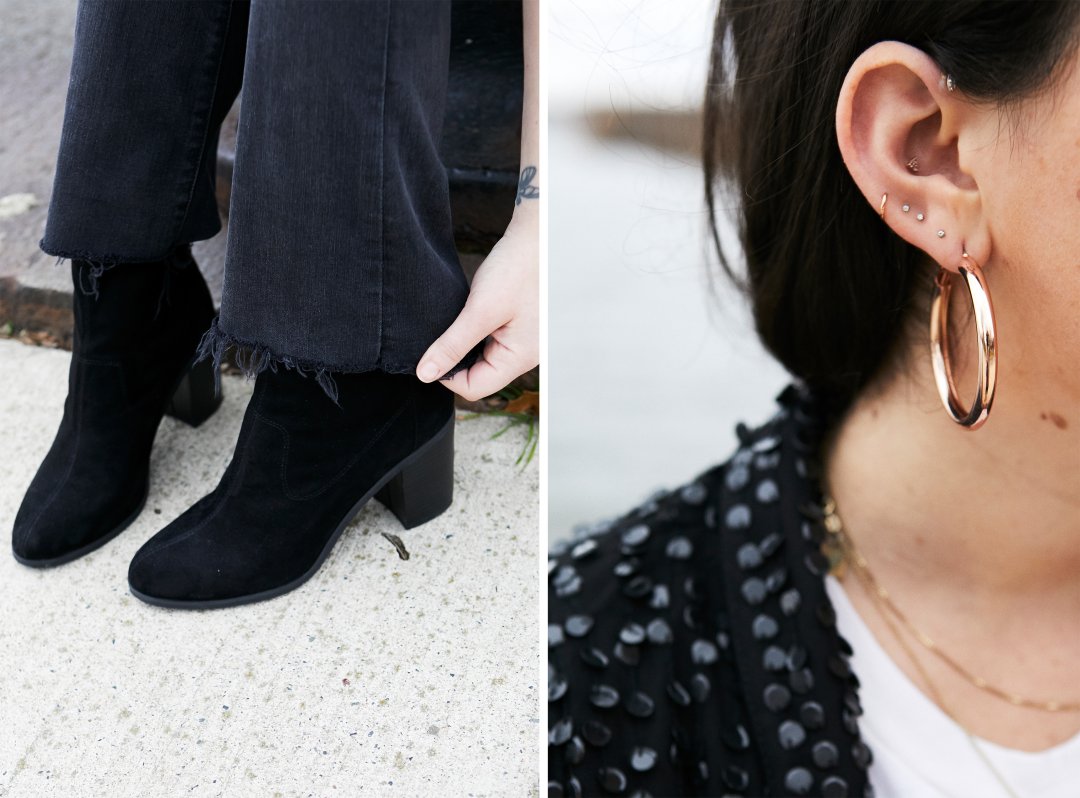 What are your beauty + wellness necessities? 
I can't leave the house without mascara, but I was also raised knowing the importance of SPF moisturizer for my face. Rain or shine, I always wear SPF on my face. Lately I've been having a hard time motivating myself to run or make it to my yoga class so I try to stick with a nightly routine of hot lemon water and reading before bed to relax my mind (better then getting stuck on Instagram!).
What do you do outside of Free People?  
I was born in North Jersey so I spend a lot of time bouncing between Philly, NY and NJ. I love spending time with my close friends and family. I recently tried teaching myself guitar but I'm finding it tricky – my hands are so tiny! 
What's in your freepeople.com shopping cart? 
My shopping cart is empty because I made 3 purchases last week! OOPS! I recently purchased:
Levi's Wedgie Icon High Rise Jeans
Du Jour Beret (in RED!) 
One thing in your closet that you could not live without is…
My black leather jacket. I've never went on a weekend trip or vacation without it. I've had it for 6 years now and I hope to wear it forever. 
Your spirit animal is…
I've been told I have cat eyes. So I guess a cat. But I am definitely not as a graceful as a cat…
The soundtrack to your life… 
OH, THE TOUGHEST QUESTION OF ALL! I'll have to get back to you on that one. Too many songs hit home for me :)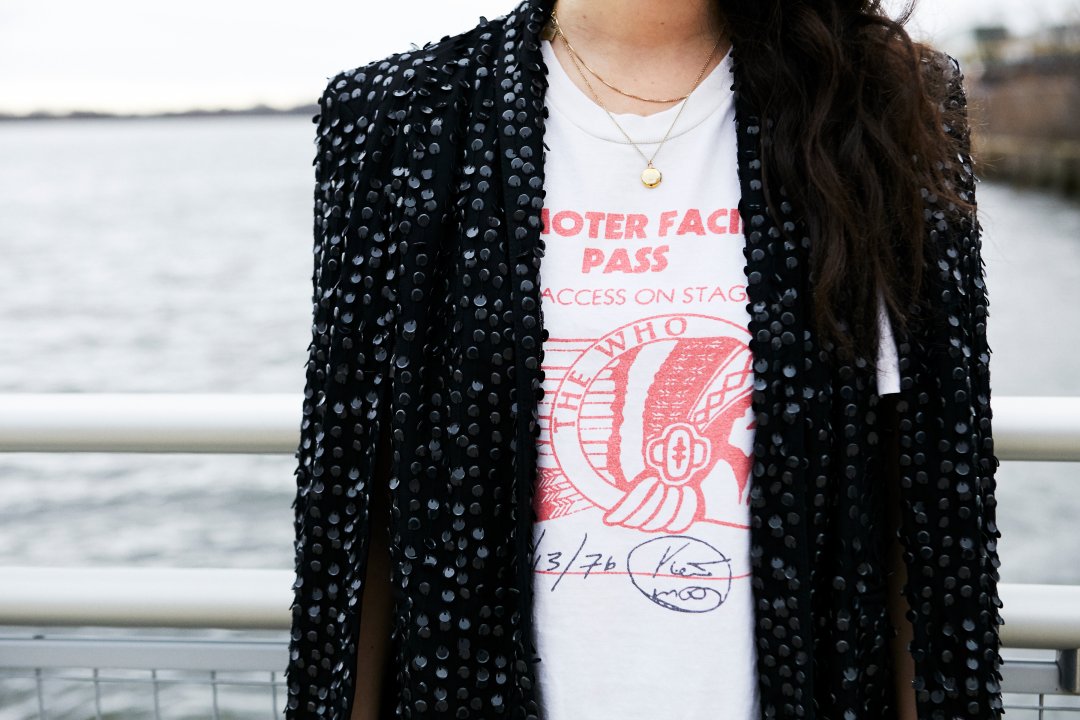 Follow Chelsea on Instagram and shop her look today!
+ Loving Office Style? Meet more of the Home Office employees here!
Follow Taylor on Instagram.