One of the most magical cities in Europe, and the stunning backdrop to our new campaign, French Lessons, Paris and its endless beauty eludes us of most words – even in French! 
This post comes to you from our newest contributor, Patrizia Chiarenza.
In French, describe what Paris means to you.
MAGIQUE – JOLIE – ROMANTIQUE – ARTISTIQUE – ANIMÉ.
Showcasing bike rides across the Seine, colorful ice cream cones outside a quaint café, and a few key French words from a local, it's the perfect dreamy escape during these cold winter months.
We chatted with photographer Jana Kirn about what it was like to be in Paris with four of our favorite FP muses. Keep reading, s'il vous plaît.
How do you define the mood of "French Lessons?"
Parisian and personal. We really wanted to capture moments that made you feel as if you had fled to France yourself…people-watching at cafes, exploring the colorful streets, bike rides through the city… we wanted it to feel classic but in our own 'Free People' way. Each look was executed in the right setting with the right girl — we wanted to keep the styling as close to how each model would normally dress on any given day, playing up their personal Parisian styles.
Tell us about the scouting process. Did you take this on yourself?
We worked with a local production company to conduct an initial scout. A list of possible locations was sent to us based on our moodboard and from that we selected our favorites. A final scout was made 2 days prior to the shoot so that we could finalize the shot list.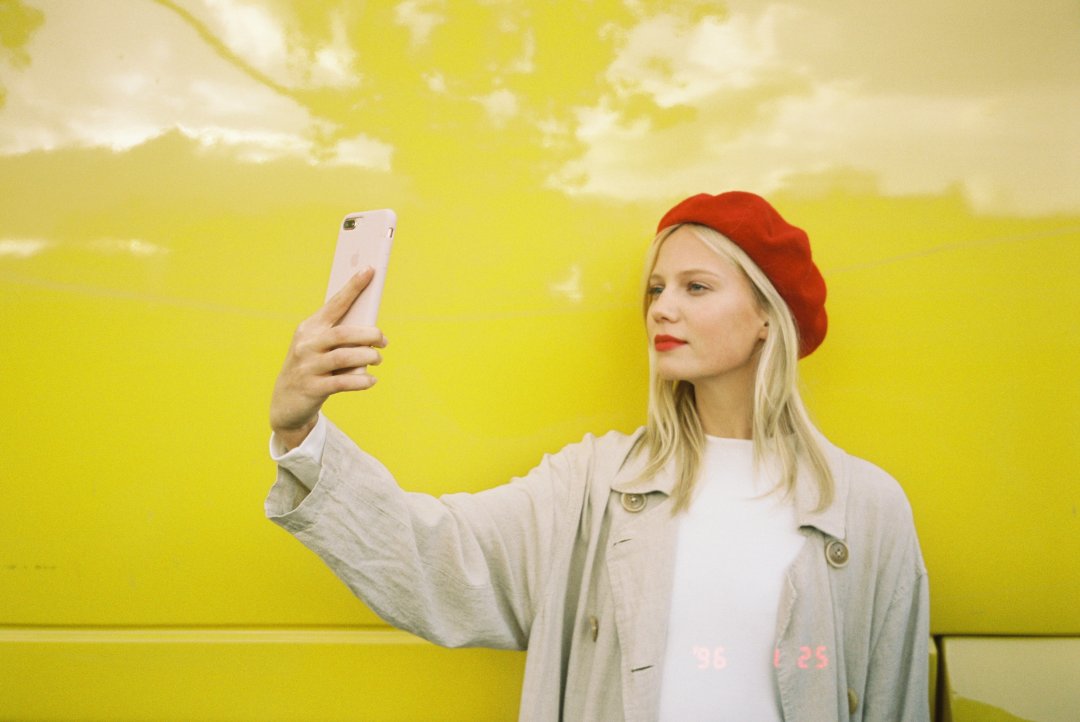 Your favorite arrondisement:
I've only been to Paris twice and both times for work but, from what I've experienced thus far, I love it all! Paris is unlike anywhere I've ever been — its pulse and energy are immediately all-consuming. I'd prefer to live by the beach or in the mountains, but I think I'd make an exception for Paris if ever given the opportunity.
Describe the personalities of the gorgeous girls you photographed.
They were all so sweet and great to work with. We shot the Thomsen sisters — Michaëla and Emelie — by the Pont Louise Philippe Bridge. Their strong sisterly bond made shooting really fun — they played off of each other's energy so well.
Sabina is one of the nicest people ever. Instant friend material. We shot her inside a gorgeous apartment. So many of my friends follow her on IG and freaked out when they saw that we were working with her…she's a fan favorite, for sure.
Eleonore is my Parisian spirit animal. She's so chill and SO fun to shoot. This was the second time I've worked with her, so we definitely experienced a deja vu moment. We headed south and shot her around the colorful streets of Arles.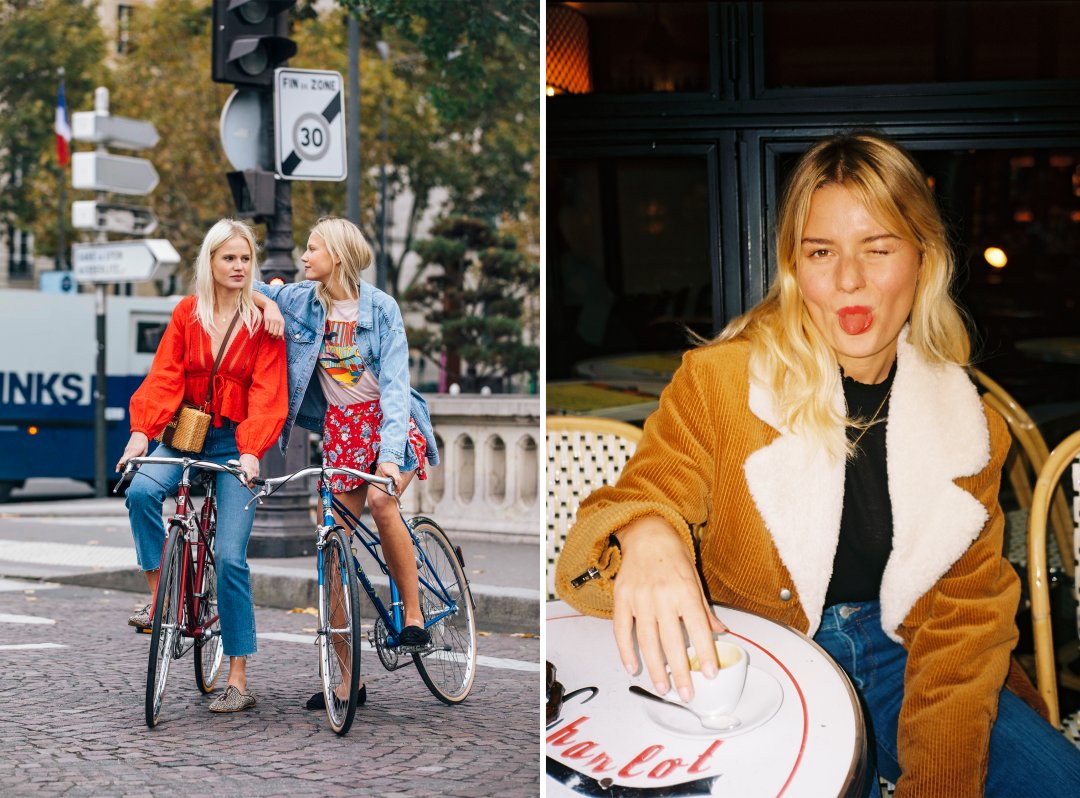 Funniest moment on set?
We found a very large ice cream cone, filled with pastel-colored ice cream, for Eleonore to "drop" in a scene for the French Lessons video and we only had one take to do it — it landed on her foot.
Most exciting thing about "French Lessons:"
This was my first large-scale shoot in a different country, complete with a full crew and multiple locations…I learned and grew so much from this trip. It was fun to wake up on the first day of 2018 and see everything come to life.
What is one thing you love about being a photographer?
The ability to travel and meet/work with amazing people, all while doing what I love!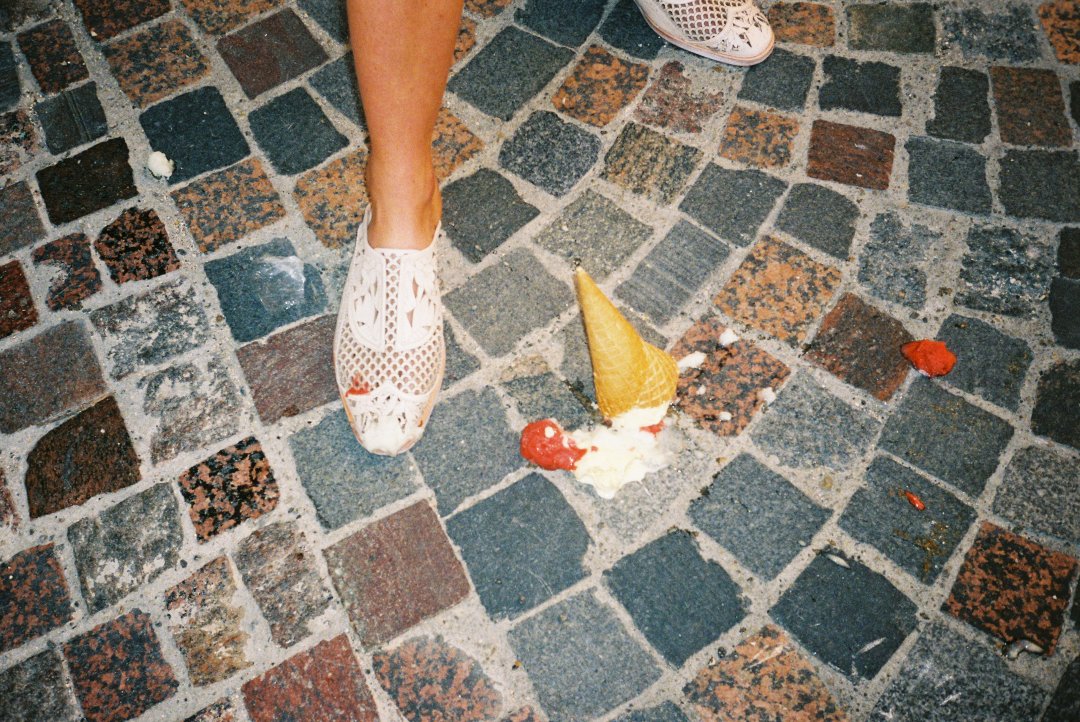 + Shop our entire January catalog here!