A formula that lifts, curls and separates lashes without smudging? Namaste.
Workouts and mascara typically don't mix well. The minute you warm up your body, your mascara can turn into a sweaty mess, smudging all over the place. Waterproof formulas, for that reason, are the way to go. London-based brand Eyeko has already pioneered one of the best non-toxic options with its Sport Brush Mascara, which can keep up with the most intense HIIT or spin session.
While the Sport formula does an amazing job with definition and separation, what if you want a little more lift? That's where Eyeko's latest innovation — Yoga Waterproof Mascara — comes in. Like its predecessor, this pick delivers dark and budge-proof ink. What's new: This fiber-free formula is infused with different lash-nourishing ingredients, including conditioning matcha green tea, protective botanical fruit extracts (strawberry, blueberry and blackberry) and hydrating vitamin E. And did we mention collagen? That's in there, too, to strengthen delicate lash hairs.
But the real beauty is the brush. It's shaped like a lotus flower, with a curvilinear shape that grabs your lashes right at the root, helping to extend, lift and curl everything. Plus you can take the tip and gently nudge the tiny hairs up even higher. Another benefit: the formula is paraben-free and comes in a zero-waste tube.
All of which makes this pretty much your perfect mascara for any hot-body workout — yoga or otherwise. To which we say, namaste.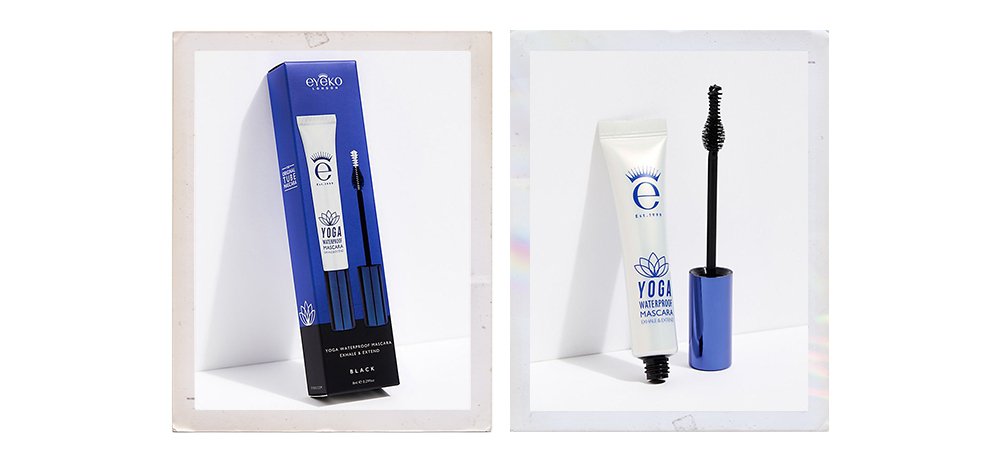 + Shop all Eyeko products here!