"The best kind of outfit is one that's stylish but comfortable— comfort is always key."
Your position at Free People…
Graphic Design Assistant. ✨
Describe your personal style…
I'm still a total 90s girl (or boy really) at heart. My style is definitely more laid back. I love throwing on a pair of high-waisted Levi wedgies and pairing it with a vintage blouse or a long floral skirt with some worn-in Converse. For me, the best kind of outfit is one that's stylish but comfortable— comfort is always key.
What makes you feel confident?
Having an awesome skin day.
Who is your style icon?
Rachel Green (Jennifer Aniston in "Friends").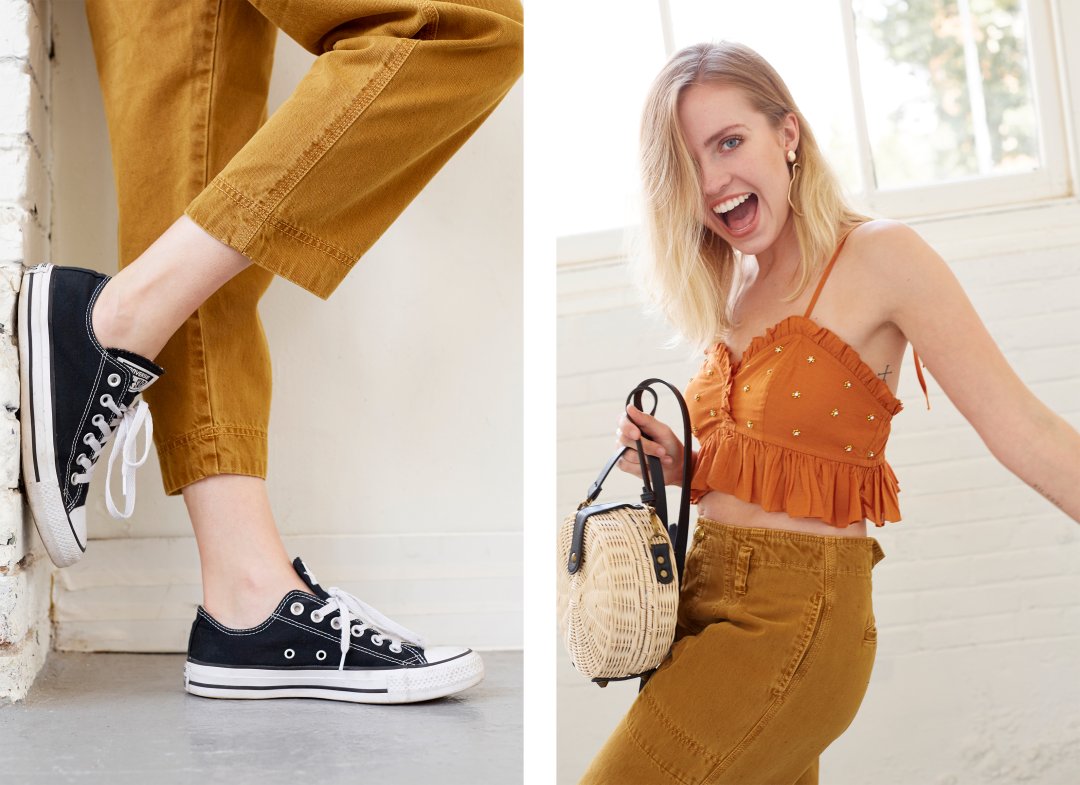 Favorite part of your job?
I worked in stores for almost 6 years, and I can honestly say my favorite part has been meeting and getting to work with some of the kindest, most incredible people I've ever known. These women have helped shape me into who I am today and I'll forever be grateful for that. Having the opportunity to work at home office and contribute to what made me fall in love with this brand is an absolute dream and I look forward to continuing to grow with the company!
What are your beauty + wellness must-haves?
HYDRATE ! But also glossier boy brow and herbivore lapis oil (or really anything herbivore).
What do you do outside of Free People?
I love love loveeee to travel and just about anything and everything that has to do with a new adventure (while also taking as many photos as possible along the way). I love the power of photography — it's such a huge part of who I am. I truly cherish every photo that transports me to any memory, big or small.
One thing in your closet that you could not live without is…
Vintage denim and my Converse.
Your favorite (upcoming) trend…
Hmmmm… I always love a good floral print — but I'm also excited that chartreuse is coming back for fall! ;)
The soundtrack to your life…
"American Girl" by Tom Petty.
What's in your freepeople.com shopping cart? 
levi's high water wide leg jeans
rose garden top
retro love midi skirt
river winds pleated pants
extreme pleated trousers
menswear brami
olivia midi dress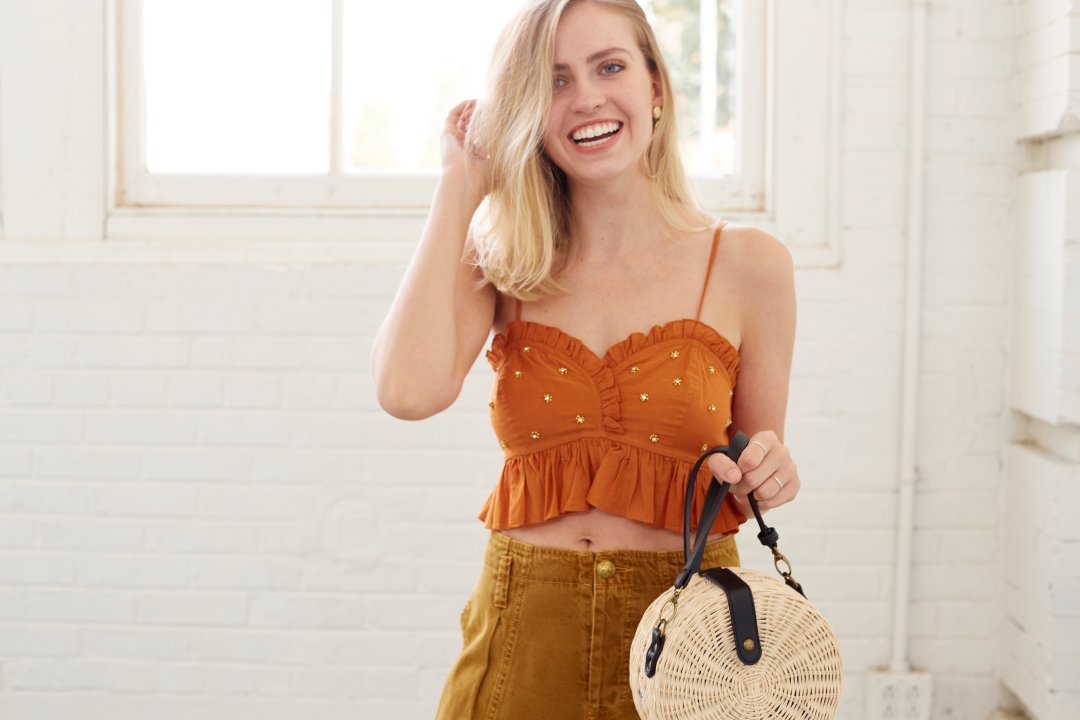 Follow Jenna on Instagram and shop her look today!
+ Loving Office Style? Meet more of the Home Office employees here!
Follow Patrizia on Instagram.