You may find it easier than ever to get in shape and have fun while doing it…
This post comes from FP Me muse, Jordan… 
Images shot by Kristian Irey
Staring a new workout routine can be tough. Keeping it past the month of January, even tougher… keeping it up all year long, I'm getting exhausted just thinking about it.
In Alaska, the winter months often set the tone for slowing down, bundling up, staying home and staying away from the gym.  But there may be an easy fix to help you stay committed to your fitness goals, no matter where you live, what the temperature is outside, or where you are in your fitness journey. The best part about it? This fix is free and already within you. With just a simple shift in perspective of what "working out" means, you may find it easier than ever to get in shape and have fun while doing it.
So what is it? What is this magical way of thinking? Are you ready? Well, here it is…
Do.
Make working out fun. There is no rule saying you have to go to the gym, you have to run, you have to lift weights, you have to attend yoga classes (although I would love to work with you!).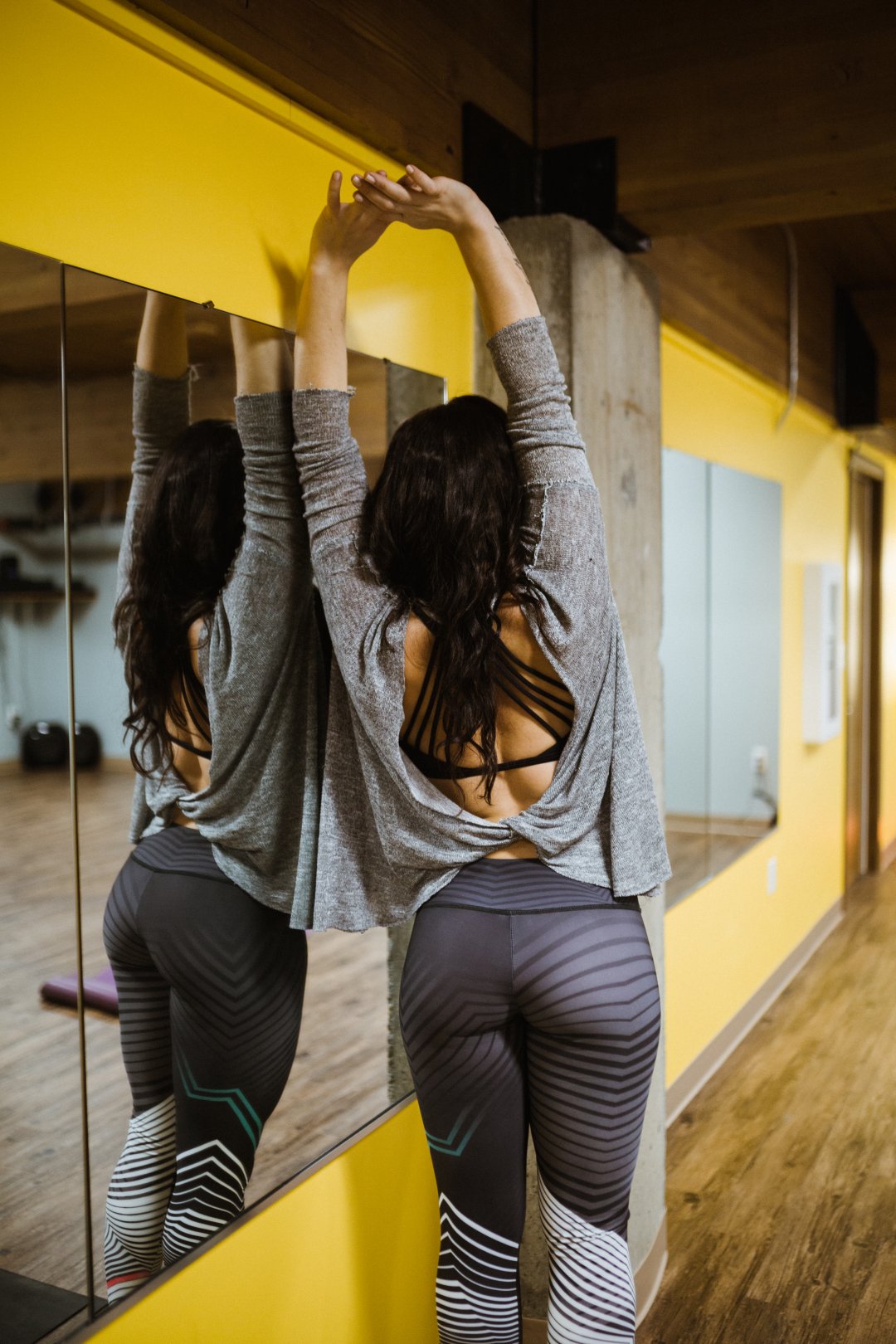 Don't think so hard about it.
I have been a college athlete, coach, personal trainer, yoga instructor, and overall health and fitness lover and enthusiast, but even I suffer from times of no more gym. So instead, in those moments, I hike, or maybe toss on the snowshoes and make trails with my dog Moose. I have expanded the idea of fitness to be more than a "workout," but also a "work in". I want my body to enjoy movement and for my mind to pause the day's events and take a break. Fitness shouldn't be something from which we shy away or find a burden. We should view working out and caring about our health as something that we LOVE, something that not only has positive effects on our bodies, but also our minds. When we consciously choose staying fit and healthy is just a part of who we are, than it can never be something we don't do.
So what do you like to do and how can we turn it into a time for your mind and body to work in harmony and enjoy themselves?
Do you like to walk or run? Start up a group with friends — you could meet on the trails, on the street, at a local gym or track. If you're thinking classes may be fun, my advice is to try as many places as possible. Find a gym or studio that makes you feel comfortable, confident and ready to have a great time as soon as you walk through its doors. If the outdoors is your happy place, scout out the local scene; maybe even take to social media to see if there are groups that meet on certain days during the week for different activities. I belong to a group called "Babes in the Mountains" up here in Alaska and events like: Happy Runs, trail runs, early morning mountain hikes with yoga at the top, group spin classes and even the occasional "Hey, we are headed out for dinner and drinks, who's in?"(it's all about balance!), are constantly being posted. That kind of community helps keeps things fresh and leaves very little room for fitness boredom; and who can forget the added bonus of time with other people who collectively love being active and the outdoors!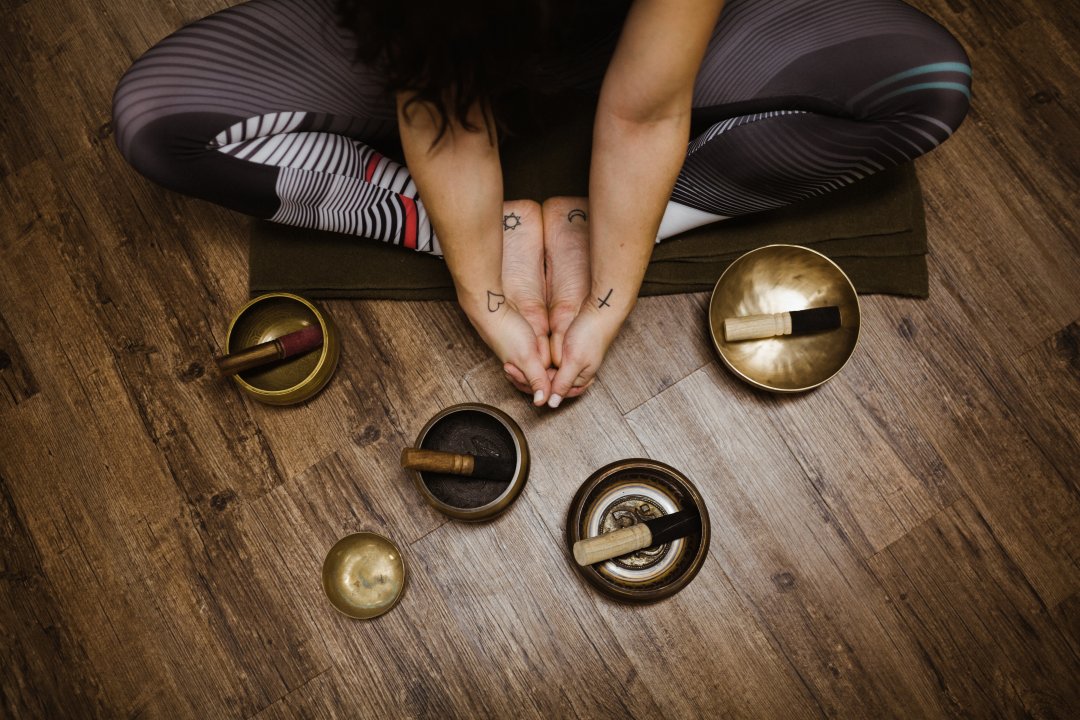 The temperatures may drop in the winter, but it doesn't mean we have to slow down.
This way of thinking makes fitness fun. It doesn't just create a routine to help you stay in shape (although it's a great side effect); but by surrounding yourself with people, places and activities that make you feel good from the inside out, you work to become the best version of yourself. If your body, your mind and your heart all support what you're doing, you'll never need to worry about not having a fitness routine, because you'll be too busy living it.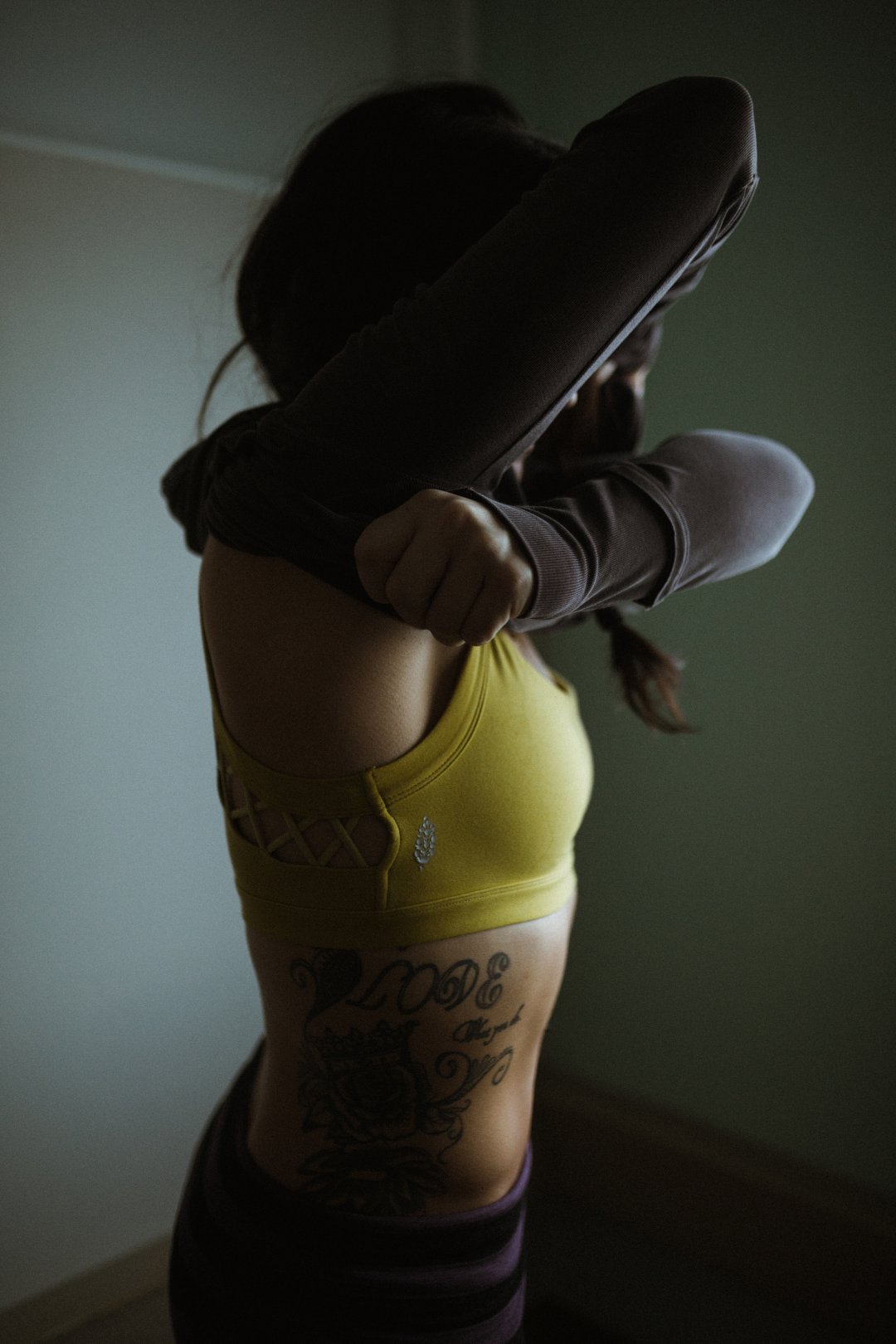 Get to know more about Jordan and FP Me here!
+ How do you stay active, happy and fit? Let us know in the comments below!
Images shot by Kristian Irey. Check out more of her work online!
Follow April on Instagram.