Reach a higher elevation with an antioxidant-charged serum, natural bug spray, crystal-infused water and more…
In anticipation of doing yoga among the mountains — surrounded by epic peaks and crisp, fresh air — we're counting down the days to our upcoming Glacier National Park retreat in Montana. The 5-night excursion will be led by yoga master and health coach Maria Margolies, who combines her understanding of Ayurveda, macrobiotics and mediation, among other studies, into her grounding practice. Here, we asked the wellness guru to teach us about her beauty routine and what she's packing in her suitcase to keep her skin, hair and spirit in harmony with the mountain setting.
Photo by Enrique Aviles.
I don't go anywhere without it! It's great for inner and outer beauty. I use the raw kind externally on my skin and hair to moisturize and cleanse. And I combine it with essential oils, such as lavender or frankincense as bug repellent, deodorant or just for pure relaxation. Internally, I put a bit of the oil in my coffee or smoothies for extra fats and to slow down the absorption of sugar. It's also wonderful for oral health in toothpaste or for oil pulling, which is an ancient Ayurvedic practice of swishing oil on an empty stomach for 20 minutes to draw out toxins.
DIY Superherb Blend.
I combine powerful adaptogenic superherbs to help boost my immune system, balance hormones and mood, combat the effects of stress and fuel me. I go for a mix of medicinal mushrooms, maca, ashwagandha, he shou wu, cacao and cinnamon. I add this to coffee, hot water, teas, smoothies, milks or juice.
It's important to me to find something that's natural, great for the outdoors, moisturizing and smells divine.
Electrolyte Supplement.
This helps keep me hydrated after yoga, teaching, hiking, surfing or when ever I am very active. A supplement improves hydration, muscle recovery and performance and helps me burn energy efficiently.
I love this oil. I usually make my own beauty products, but this one feels so incredibly rejuvenating after a long day outdoors in the sun.
Palo Santo and Cinnamon.
I always travel with some sticks for smudging and clearing space. Our ancestors used spices and common herbs found in gardens to clear space, cleanse, protection and increase vibration. Palo Santo is also used to repel mosquitos in Ecuador!
Water Bottle.
It's a must! I carry one in my bag wherever I go, always. This way I make sure I keep hydrated at all times. Often when we feel tired, and in need of a pick-me-up, we are mostly dehydrated so instead of reaching for a coffee next time, drink a big glass of water! I'm obsessed with this crystal water bottle. The water feels so charged, energizing and purifying from the raw crystal that lives inside.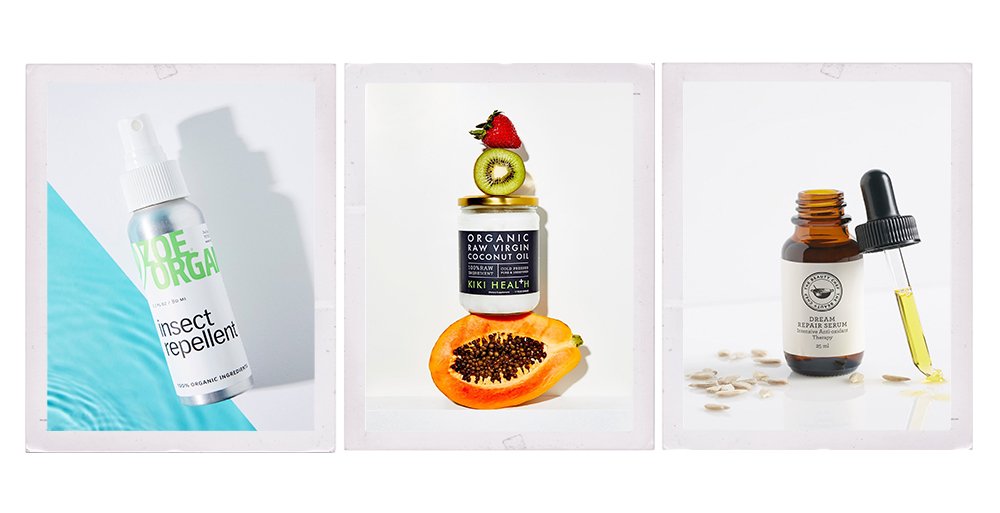 + Put your packing list to the test! Join us on our last FP Escape of the summer — book here today!