Take a peek into the life of Home Office's "go-to" person – our Office Coordinator, Dom…
Your position at Free People…
Office Coordinator.
Describe your personal style…
Carefree, easy-going, more on the beachy side. I'm a huge fan of dresses and sets, basically anything that is easy to throw on and doesn't require jeans. My wardrobe consists of solid colors and a mix of prints – I can never turn my head away from a good floral print.
Who is your style icon?
That's a tough one… I don't follow a specific style icon. I get inspiration every day from all the creative people at Home Office.
What do you love about your job?
I love being the "go-to person" for all Free People teams and knowing literally EVERYONE'S name.
What are your beauty + wellness necessities?
I have a pretty strict beauty and wellness regimen. Every morning I take a gummy multivitamin (mainly because they taste like Welch's Fruit snacks), probiotic and organic plant collagen builder. For beauty I use a vitamin C serum in the morning followed by SPF-tinted moisturizer. At night I use a daily moisturizer and cream under my eyes. It only took me 26 years to remain consistent and finally enter adulthood!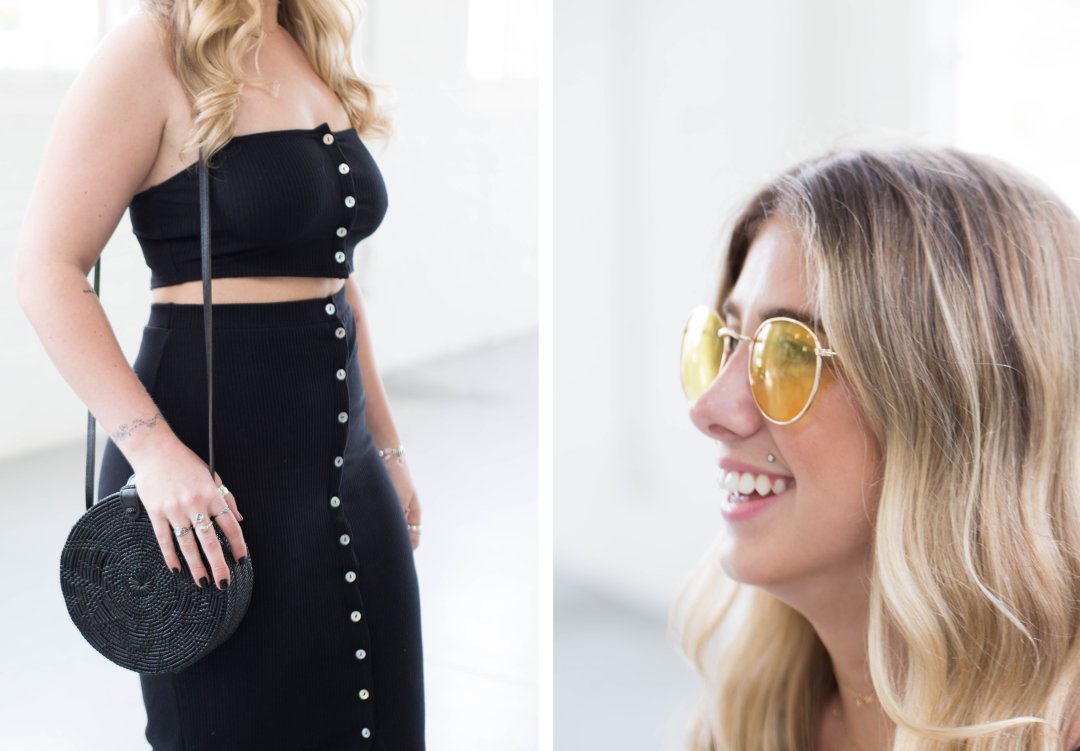 What do you do outside of Free People?
Outside of Free People, I enjoy doing CrossFit 4-5 times a week. During the weekends, especially in the summer, I love spending time at my parents' lake house and being outdoors. I travel as much as I possibly can… well, as much as my credit card will allow! Generally, most of my time is spent with my family and my friends since I have a serious case of FOMO.
One thing in your closet that you could not live without is…
Converse!
Your spirit animal is…
Honestly, no idea… but BuzzFeed told me I was a dolphin.
The soundtrack to your life…
To pay tribute to Avicii, I would say "Levels." His music was all I listened to through college. But Cardi B is my girl right now.
What's in your freepeople.com shopping cart?
Follow Dom on Instagram and shop her look today!
+ Loving Office Style? Meet more of the Home Office employees here!
Follow Taylor on Instagram.