"I thought I was a Spice Girl (Baby Spice) in middle school. Enough said."
Your position at Free People…
Assistant Design Coordinator.
Describe your personal style…
Feminine and beachy with a hint of boho.
What makes you feel confident?
Exercise, being rested, and a day at the beach.
Who is your style icon?
Brigitte Bardot.
Favorite part of your job?
Working with color. I love helping to decide the colorways for each style. I also love making color cards, which are the color communication tool for our vendors. I work with sweaters, which can be very complex — there can be many different yarns in one style, and part of my job is to look at each component and make a color card that clearly represents what we are trying to achieve for that style.
What are your beauty + wellness must-haves?
Every morning I make a version of bulletproof coffee with Vital Proteins Marine Collagen. I can't start my day without it.
Also, Kopari Coconut Body Glow, Kopari Coconut Lip Glossy, Mad Hippie Vitamin C Serum, NARS the multiple in lamu for undereye shimmer, and eyeliner for my signature cat eye.
What do you do outside of Free People?
Go to the beach every chance I get in the summer, and go to Florida to visit my mom every chance I get in the winter – I just love the sunshine and warm weather.
If you had to wear one thing for the rest of your life, what would it be?
Most definitely a fit and flare dress… and one of my Cult Gaia Arc Handbags.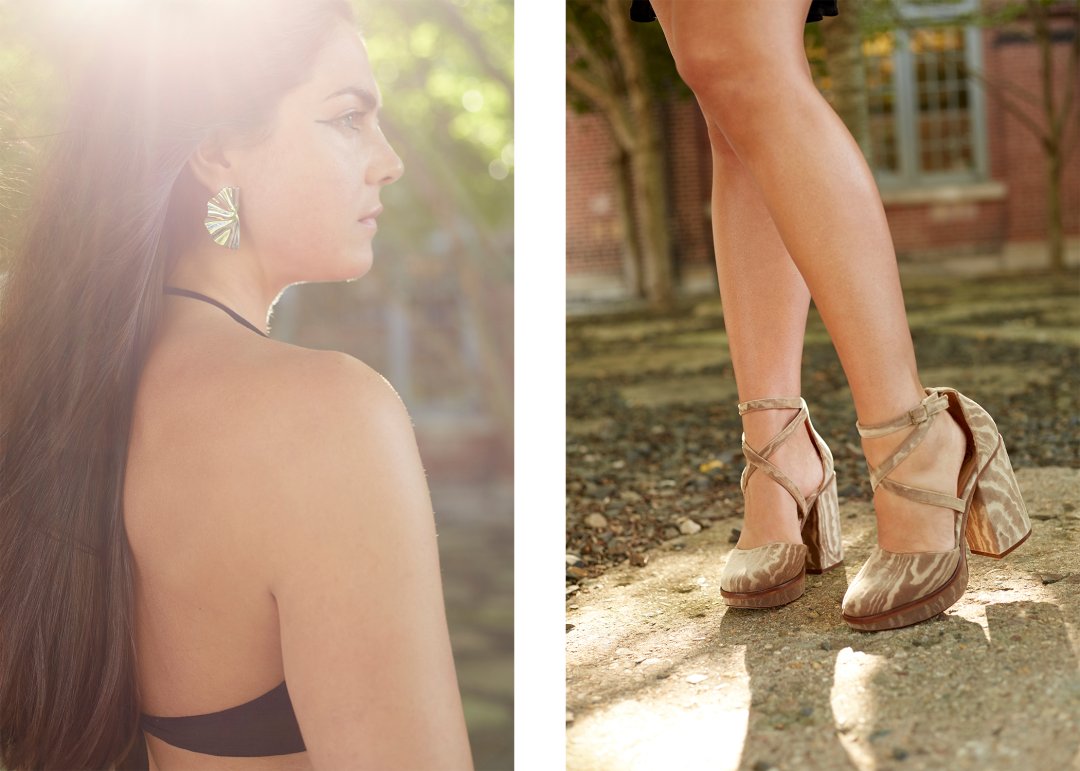 Your favorite (upcoming) trend…
The "Barely There" color trend (very washed out colors).
Best concert you've attended OR dream concert you'd love to attend…
A tie between Wild Belle, Vampire Weekend, and The Growlers. I can't choose just one!
Most embarrassing outfit you've ever worn.
I thought I was a Spice Girl (Baby Spice) in middle school. Enough said.
One piece of advice you'd give your younger self.
Follow your dreams with confidence and everything will fall into place. <3
What's the first thing you'd do if you won the lottery today?
Start my own dress line as a hobby and buy a house on the beach.
What's in your freepeople.com shopping cart? 
Dot Your I's Pajama Short
Dot Your I's Pajama Top
Me Time Robe
Homecoming Jumper
Moon Juice Pearl
Glacce Crystal Elixir Water Bottle
Stoned Crystals Clear Boy
Ballet Onesie
On the Radar Bra
Porto Sneaker
Sleepy Rib Cardi
Faux Fur Cardi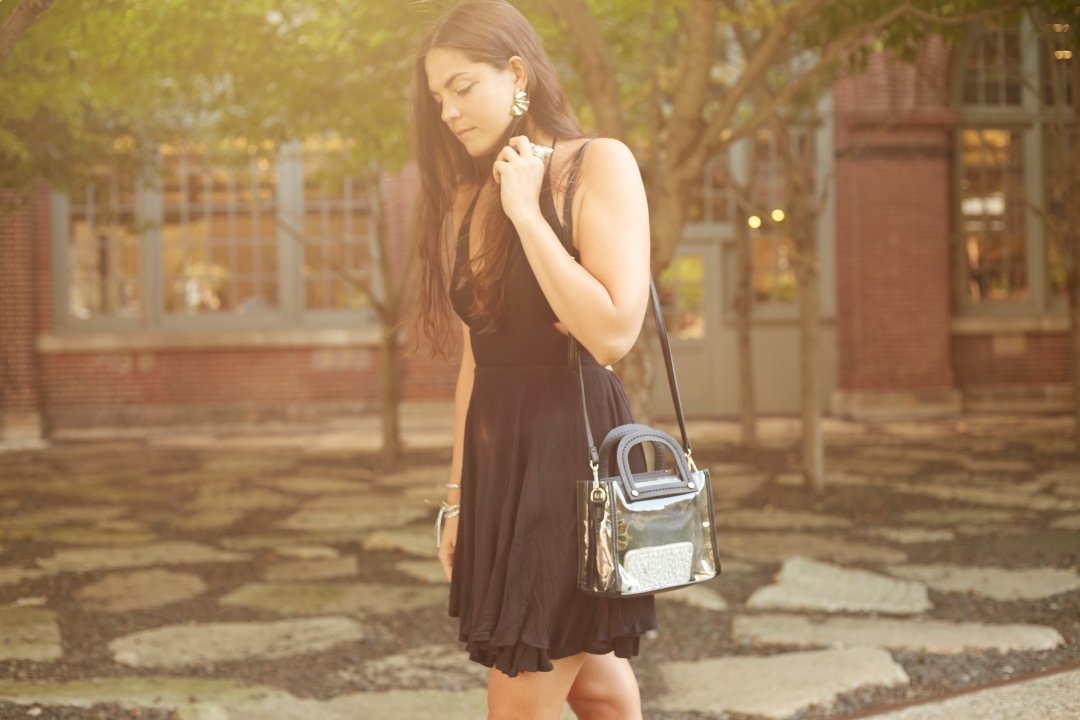 Follow Elena on Instagram.
+ Loving Office Style? Meet more of the Home Office employees here!
Follow Patrizia on Instagram.