Two words for summer: moisturize and hydrate. Co-founder Gigi Goldman will tell you exactly how…
Dreams of bikinis and beach days are well on their way. With summer literally right around the corner, many of us are in need of pulling our skin out of hibernation and prepping for a true head-to-toe glow. If this sounds familiar, Kopari's two-step system may be just what you're looking for in your quest to bare it all.
Exfoliate, exfoliate, exfoliate!
Buff away dry, dull winter skin with Kopari's Coconut Crush Scrub. This earth-friendly scrub is infused with crushed Tahitian coconut shells and brown sugar. The gentle exfoliants, along with other natural ingredients like coconut oil and aloe vera, work together to reveal smooth, polished skin on every limb. We recommend using 2-3 times a week (followed by a rinse in the shower). We promise it will be love at first scrub!
Hydrate!
After exfoliating, you'll want to hydrate with Kopari's Coconut Body Milk to protect that new layer of fresh skin and keep it looking young and supple all summer long (and beyond). This quick-absorb, lightweight lotion sinks deep into the skin to lock in moisture all day long (and all night strong). It spreads on easily and never feels greasy. The sweet scent of coconut milk will take you on an instant island vacay. Apply daily to your whole bod and let this lotion show your skin some love.
Get your summer on!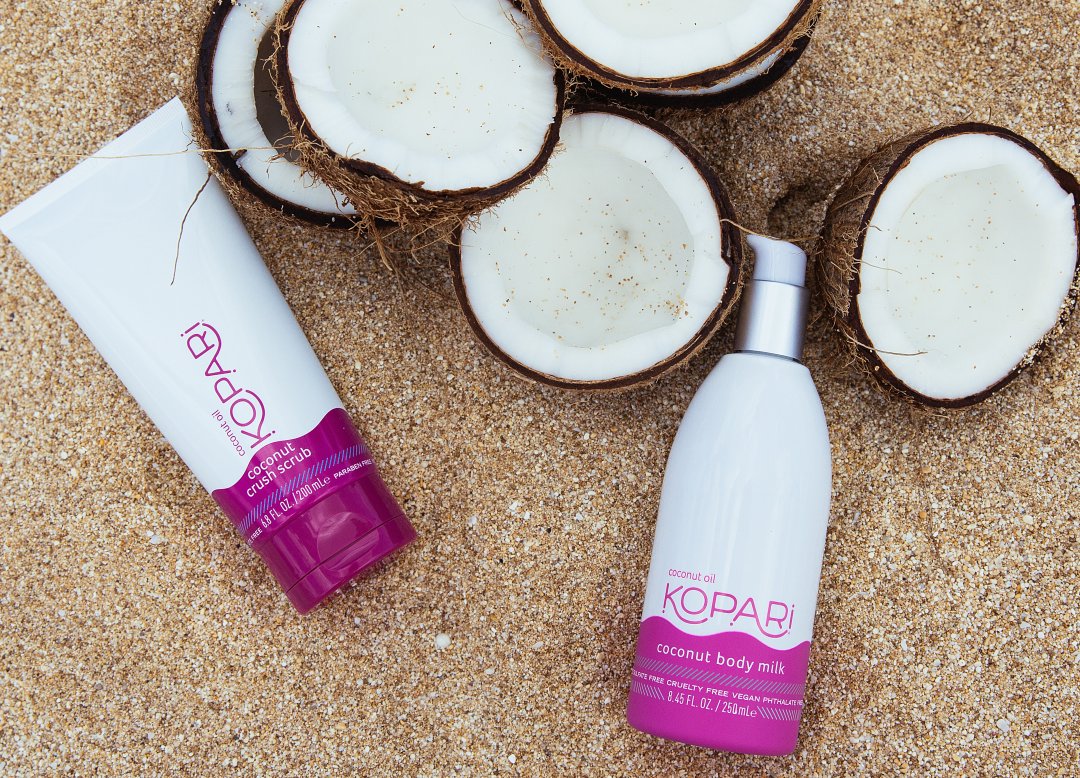 + No silicones. No sulfates. No Parabens. No GMOs. No kidding. Shop all Kopari products here!