This Soul Cycle instructor's rose quartz-infused serum delivers lightweight moisture with a sparkling mineral finish….
Who can't relate to a complexion-focused breakdown after stepping up their workout routine? The skin's tendency to express itself through inflammation is all too familiar, even inspiring Eve Lynn Kessner, a holistic health counselor turned Soul Cycle instructor, to take matters into her own hands.
"It's like my skin clicked and started to thrive again."
After Kessner started teaching regularly at the fitness powerhouse, post-gym irritation became a mainstay. "My skin started to scream at me," Kessner shares of the transition. "It was SO very angry. I tried everything under the sun, all the products, all the peels, but nothing really worked." At a loss for a serum that truly soothed, she started mixing up natural oils at home, something she'd originally practiced when making organic salves for her kids. Turning her bathroom into a lab to find the "perfect blend," Kessner finally found her magic potion in the form of Bare 35, the just-launched natural facial oil devised to calm stressed complexions — including her own. "It's like my skin clicked and started to thrive again," Kessner enthuses.
A blend of oil all-stars like sweet almond, avocado, bergamot, and neroli, perhaps the most unexpected ingredients are the tiny rose quarts crystals that plink around in the bottom of every bottle. A huge believer in energy sharing, Kessner chose the stones to attract loving, compassionate, and healing nourishment for on-the-go, wellness-focused users. "I designed it to be the thing that's easy to carry with you after a workout," she says of her hero product. "Sweat, splash with water, and massage a few drops into your skin — it's gentle, nourishing, and super easy." Add to that the mica powder that shimmers in every droplet and an "addictive" scent that's equal parts spicy and floral, and the perfect post-gym pick-me-up — in the form of a lightweight moisturizer — is born.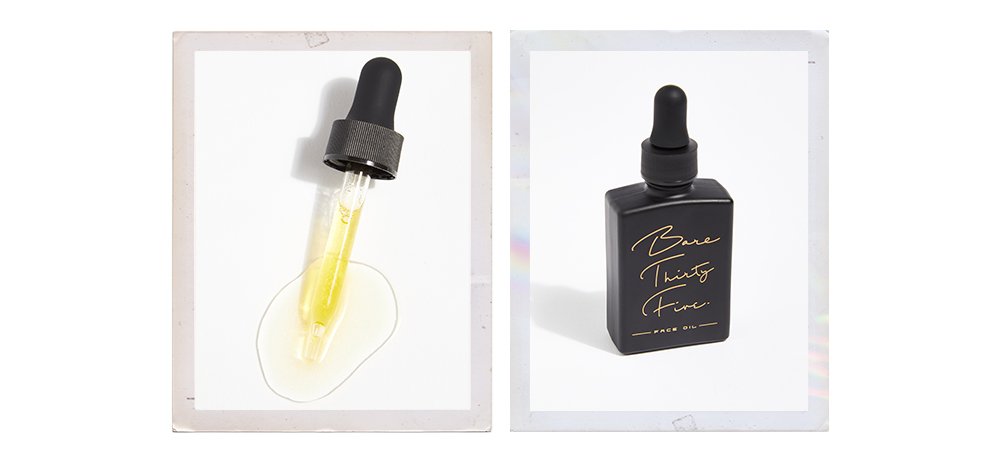 + Shop all face oils + serums here!